Working Holiday Visa
Visa
Gain a rewarding work experience in France!

Intern in France
This program allows international students, recent graduates and young professionals to gain educational and professional experience and to explore different careers paths related to their field of study by interning at a company in France.
The program offers a unique way to acquire professional qualifications and to enhance the skills and knowledge of qualified trainees in their fields. Students will  improve their language skills and experience cross-cultural exchange in everyday life in France.
The Highlights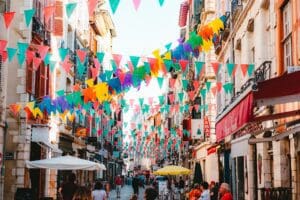 Trainees can be placed in private, public or semi-public companies, non-profit organizations or any type of company, either French or international. Host-employers can be small, mid-size or large multinational companies.
All placements are individually organized according to the preferences, schedule, skills and requirements of the applicant.
The program has an open enrollment policy throughout the year with monthly start dates and applicants may apply for a 2 to 6 months training program.
Internship placements are available in Paris, Bordeaux, Nice and Lyon.
Placements are usually full-time positions, which is approximately 35 hours per week.
If the duration of the internship in a private company is more than two months, participant will receive a financial compensation which is around 550 euros per month minimum for a full-time internship.
Applicants have to be full-time students at the time of enrollment if internship is planned to be 2 months+.
Program includes
TWO WEEKS OF INTENSIVE PREP CLASSES:
20 general French lessons during the morning
4 extra lessons to reinforce the communication
2 extra lessons in mini groups to prepare for future interviews and integration into the host company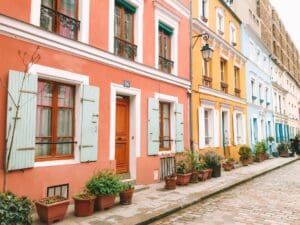 OPTIONAL SERVICES:
Additional French lessons: From 315 EUR per week
Individual airport transfer: From 90 EUR one way (depending on arrival airport)
Host Family (Room only, Bed & Breakfast, Half board): From 230 EUR per week
Residence: From 340 EUR per week
Apart' Hotels: From 530 EUR per studio and week
OCCUPATIONAL CATEGORIES:
Accounting
Sales and Marketing
Communication and Public Relations
Publicity, Journalism, Press
Audiovisual Medias, Cinema, Television
Fashion
Business administration and management
Hospitality and tourism management
Architecture
Computing and new technologies
History, museums
Art, art museums and galleries
Social services, psychology, health
Law, politics, government, public administration
NGO, charity organization
Start Dates 2022
CV and Cover letter advice and editing
Up to three guaranteed interviews with companies in France
Pre-arrival Internship Placement
Two weeks of General French language training (20 lessons = 15 hours/week)
Linguistic Workshop (4 lessons) and Work Experience Workshop (2 lessons)
Full assistance, ongoing support and advice throughout the program
Orientation session upon arrival providing comprehensive information about living and working in France
Participant's handbook
Assistance in applying for the Working Holiday visa
Certificate on completion of program
What's not included:
Airfare and transport to internship placement
Visa fees
Registration at the Federal Police (required from certain nationalities)
Travel insurance (mandatory)
Personal expenses
TO BE ELIGIBLE FOR THE PROGRAM:
Be between 18 and 30 years old
Be a full-time student (2 months +)
Signed university agreement (2 months+)
Have intermediate level in French (Minimum B1) or be willing to attend a French Language Course
Be mature, flexible, open-minded, able to adapt and willing to experience new situations
TO BE ELIGIBLE FOR THE WORKING HOLIDAY VISA:
Be between the ages of 18 and 30 as of the application date
You must hold a Canadian passport that is valid for at least six months past the end date of the
visit
You must have never benefited from this visa or the other two types of visa under the
mobility agreement
You must provide proof of sufficient financial resources to provide for any initial expenses at the
start of your stay and to leave the country at any time during your stay
Have a clean police record