Travel Down Under with GO International -

It's time for an adventure!
Why do a Working Holiday in Australia?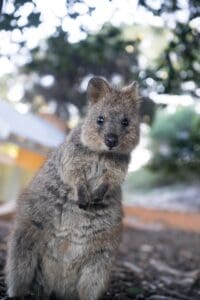 Australia is not only the land of sheer endless white beaches, exotic animals, deep jungles and long days of sunshine, but also a destination known for its backpacker culture.
Every year, thousands of young travelers make their way Down Under to learn surfing, spot kangaroos in the wild and visit some of Australia's famous sights, such as the Sydney Opera House, the Great Barrier Reef or Ayers Rock.
As a Work and Traveler in Australia, you will easily meet other globetrotters from around the world – whether during your orientation in Sydney or Melbourne, living in one of the many international hostels or on the road.
Australian employers also rely on Working Holiday participants looking for temporary and seasonal positions during their time abroad. Therefore, it will be easy for you to find a job in Australia, as long as you are open and flexible.