Get Excited.

GO International!
GO International  is a designated Recognized Organization of the Government of Canada's International Experience Canada program.
GO International was founded in 1994 and is a division of Tamwood International College Ltd. GO International is a Canadian company that operates its own working holiday and volunteer programs in Canada and works with partner organizations around the world to deliver highly recognized work and travel, teach abroad and volunteer abroad programs. By participating in our programs, students and young people are able to develop the skills they need to live effectively in a global and culturally diverse world.
International Experience Canada gives young Canadians the opportunity to broaden their perspective of the world and Canada's place in it through international work and travel experience. Through IEC, Canada has formal Youth Mobility Arrangements with more than 30 countries and territories that allow Canadian youth, between ages 18-35, to work while they travel in a partner countries. As a reciprocal program, young citizens from these countries and territories (and sometimes other countries) are also able to come to Canada.
This initiative originated over 60 years ago as a cultural exchange program between youth. With IEC's current mandate, the Government of Canada remains committed to fostering cultural, economic and social exchanges between youth through work-travel opportunities.
The Government of Canada works with key stakeholders like GO International in Canada and abroad to raise awareness of the program, promote the benefits of international experience, and to equip Canadian youth with information to successfully embark on international work and travel experiences through IEC.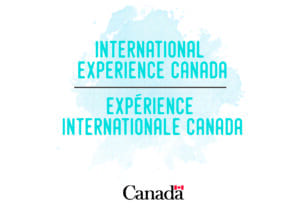 TRAVEL EXPERTS
GO International staff have all travelled far and wide. We know the benefits of getting out and experiencing the world and we are excited to help you plan your international work abroad experience. GO International's team stays current on the latest work & travel opportunities and trends by attending international youth travel conferences, workshops and trade shows. We find great programs that allow you can see more, do more and grow more while enjoying peace of mind.
VISA INFORMATION
Yes, certain Working Holiday Visa processes can be complicated and confusing depending on the country: "Where can I apply? Which documents do I need? Do I need to go to an embassy?" However, we will give you step-by-step instructions to get you through the visa process without doing 5 hours of research on the internet. Trust us – we went through the tedious steps for you!
CANADIAN QUALITY
We are a Canadian owned and operated company that has been in business since 1994, and has been supporting thousands of foreigners coming to Canada and Canadians going abroad. We are your resource for your typical (or more specific) travel abroad questions such as: Where can I work abroad as a Canadian, how do I apply for a work visa to X country, how can I find work abroad, how can I make friends while travelling? We want to help you make informed decisions effortlessly!
SAFETY NET
Is this your first travelling abroad? Are you or your parents nervous about you going to a foreign country? Joining a GO International Program will give them peace of mind. There is emergency support if you ever need it (*knock on wood* hopefully not!), program assistance and answers/advice to all your questions while you are abroad. Consider GO International and their partners your HOME AWAY FROM HOME.
COMMUNITY
Find friends fast and connect with like-minded participants through our program. Your next roommate, travel partner or future new best friend could be in the same orientation session as you! This is a great way to meet new people who are travelling your way and to have a buddy to go sightseeing with. GO International will provide your travel community to make this experience as exciting as possible.
FIND WORK FASTER
Our Work + Travel programs are designed to help you get a job as soon as possible. There are designated people on staff who make it their goal to find you work. And if you are looking for volunteer work, our programs are fully organized and arranged for you so that you can make a difference as soon as you land.
Mandate. Mission. Vision.
Mandate: The mandate of Go International Work & Travel Providers is to facilitate worry-free international travel and work experiences for young Canadians and foreign nationals that provide the opportunity for more Canadians to gain international work experience to develop their skills, enhance their career prospects, explore and experience the world and build personal connections overseas. GO International also seeks to support Canada's immigration objectives by selecting high-quality candidates for its inbound programs to help them to grow their network in Canada, gain Canadian experience and develop close ties with Canada and its people.
Mission: We believe that by teaching, coaching and encouraging our clients we create transformative life-changing experiences that offer them the opportunity to develop their talents, achieve their goals and realize their potential.
Vision: We strive to see a world that is global, tolerant and connected. With our GO International work abroad programs, we want to provide the opportunity for everyone to fulfill their full potential while stepping outside their comfort zone, going on an adventure and discovering the world.
We help you go places. We promise!