Free Guide to Work & Travel in Germany for Canadians 
Download a FREE Guide to planning and having an amazing working holiday in Germany. This comprehensive guide, created by our knowledgeable travel advisers, is tailored for IEC-qualified Canadians and provides essential information on the entire process. Learn how to apply for your visa, get insider information on how to land a great job, find accommodation about where to travel and get answers to all other questions you may have.  
Population
83.31 Million
Transportation
buses, trains, trams, taxis, and domestic flights 
Overview of the Working Holiday Program in 

Germany
The Working Holiday Program in Germany, also known as the "Youth Mobility Visa" or "Working Holiday Visa," offers young adults from certain countries a chance to live, work, and experience German culture. To be eligible, participants must be between 18 and 30 or 35, and they need to possess a valid passport from a participating country, sufficient funds, and comprehensive health insurance. The visa typically allows a stay of up to one year, though the duration may vary. 
Upon receiving the visa, participants can seek employment in various sectors like hospitality, retail, or office work, helping finance their stay and gaining valuable work experience. During their free time, they can explore Germany's rich history, landscapes, and vibrant cities. 
The program not only facilitates personal growth but also promotes cultural exchange and the formation of international connections. Moreover, it empowers young individuals to embark on an adventurous journey while broadening their horizons in one of Europe's most captivating countries. With its array of medieval castles, picturesque towns, vibrant festivals, and traditional cuisine, Germany offers a diverse range of experiences for participants to cherish throughout their stay.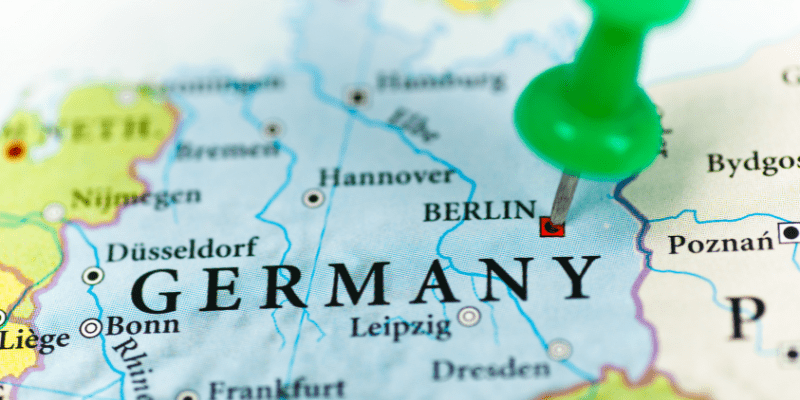 Eligibility Requirements for IEC-Qualified Canadians
Germany has certain requirements for Canadians traveling for a working holiday visa (youth mobility visa). To participate in this program, Canadians must meet specific eligibility criteria for the application process: 
Be a Canadian citizen

Have a valid Canadian passport (valid for a minimum of three months past the end date of the visit and issued within the last 10 years)

 

Must be between the ages of 18 and 35 (inclusive) 

 

Have a clean police record

 

Be in good health

 

Must provide proof of financial resources of 3,000 EUR (approx. $4,400 CAD) to provide for any initial expenses at the start of your stay and allow you to leave the country at any time during your stay in Germany.

 
Must submit all the documents necessary to support your visa request

 

Have not held a working holiday visa (category d) for Germany before

 
With the German working holiday visa, IEC-qualified Canadians are eligible to work and travel in Germany for up to 12 months. You can participate in Germany's Youth Mobility Program two times. Your second participation must be in a different category and at least one of the two participations must be in category a or category b. 
Navigating the

German

Working Holiday Visa Process
Your journey in Germany begins with understanding the visa process. Here is a guide to your visa application to allow an easy transition from Canada to Germany. 
Step 1: Document Preparation 
You should start preparing for your application as soon as you have plans to stay in Germany longer than 90 days. The entire working holiday visa (Youth Mobility Visa) application process can take up to three weeks. 
Please fill out and print the visa application forms and bring a copy of it to your appointment:

 
Videx Online Application Form Youth Mobility Visa 
Declaration 'Use of Mail Services' 
Please compile the documents you need to submit with your application. If documents or supporting documents are missing, your application may be rejected. Here is a

checklist

for this type of visa.
Step 2: Submit Visa Application & Pay Fees 
You can submit your application in two ways: 
In-person: Please

book an appointment

with the German Consulate General in Toronto to submit your application in person.

 

By mail: You must send

two sets of applications

of all required documents as listed on the checklist below to the German Consulate in Toronto – Visa section. Incomplete applications may be returned. Address the mail to:

 
German Consulate General
c/o Visa Section
2 Bloor St. East, 25th floor
Toronto, ON
M4W 1A8 
Please note: When applied for by mail, the Youth Mobility Visa can only be issued by the Consulate for the first 90 days of your stay. As soon as you arrive in Germany, you must contact the aliens' authority in the same city that you indicated as your first housing in your application to request an extension of your Youth Mobility visa. Your fingerprints will be taken, and an additional fee of 100 EUR will be charged by the Aliens Authority. 
In order to submit your application in person, please attend your appointment at the German Consulate General Toronto. Hand in your complete documentation and pay the fee. The German Consulate General will ask you questions about your planned trip and take your fingerprints. 
Step 3: Receive Your Working Holiday Visa 
As soon as the German Consulate General has reached a decision on your application, your passport will be mailed to you. There are various reasons why your visa application may be rejected. The reasons will be stated in the letter notifying you that your application has been rejected. You are welcome to submit a new application at any time with complete, informative, and verifiable documentation. 
If all the information on your visa label is correct, you are free to travel. Please check the information on the label as soon as your passport is returned to you. Your visa will state your full name and passport number and include your photo. It will also state the number of days you can stay and the period of validity, that is, the time by which you must have received your residence permit for Germany.
Step 4: Prepare for Travel and Arrival 
Make travel arrangements to Germany and ensure you have appropriate travel insurance. Upon arrival, you may be asked to provide additional documentation to immigration officials, such as proof of accommodation or a return ticket. 
Do not forget to register at the residents' registration office shortly after you arrive in Germany and to make an appointment with the foreign authority. Your entry visa will allow you to travel within the Schengen area.  
It's important to note that the specific requirements and procedures may vary, so it's advisable to consult the official website of the German Missions in Canada for the most accurate up-to-date information. In addition, Go International can provide you with assistance and tips on navigating your way through the visa application process.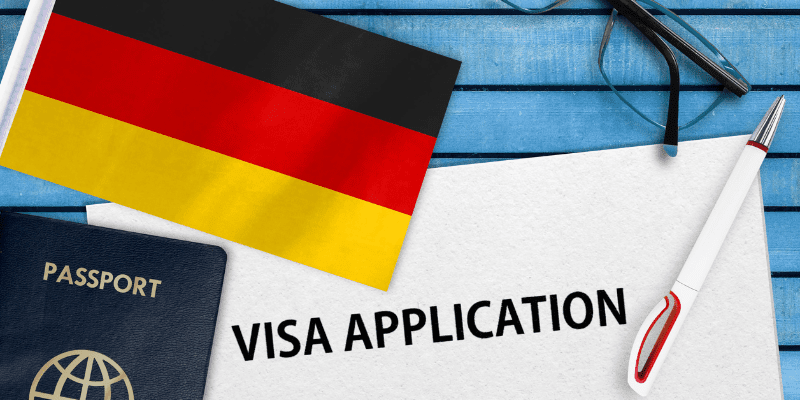 Strategizing for Your Working Holiday in

Germany
Embarking on a working holiday in Germany requires careful planning and preparation. Here are some key areas to focus on: 
Financial Planning: Ensure you have enough savings to cover your initial expenses in Germany, such as accommodation, transportation, and food. Having a financial buffer will give you peace of mind as you search for employment. Prepare for your journey by learning more about working holiday financial tips and strategies. 
Accommodation: Arrange temporary accommodation before your arrival in Germany. Research different neighborhoods in your chosen city or region. Look for hostels or short-term rentals to have a place to stay while you search for more permanent housing.  If you are not fluent in German, you might face some language challenges when communicating with landlords or during the house-hunting process. Consider asking a local friend or colleague for help or using translation apps to aid communication. Go International is partnering with a popular language school in Berlin to provide you with German language courses. 
Transportation: Familiarize yourself with public transit options such as buses, trams, and trains to ensure smooth mobility and exploration of the country. If you prefer more flexibility, investing in a bicycle can be a practical and eco-friendly way to navigate smaller towns or cities with bike-friendly infrastructure. For longer trips or weekend getaways, take advantage of Germany's extensive train network like the Eurail, providing easy access to various regions and neighboring countries. Stay updated with transportation apps for a seamless exploration of Germany's diverse landscapes and cities. 
Bank account: Research and choose a bank that offers services for foreigners with English language support. Gather required documents, such as passport and residence registration, and consider international banks for potential fee advantages. Notify your home bank about your travel plans to prevent any account issues. By selecting the right bank and account type, you can efficiently manage your finances and access funds during your stay in Germany.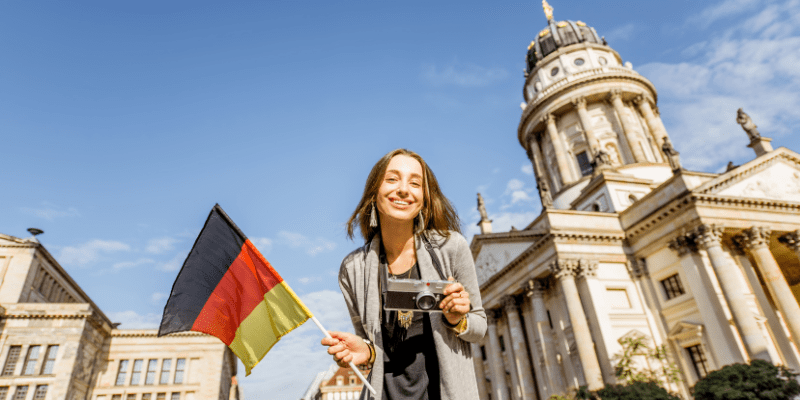 Finding a job on a German working holiday visa requires proactive networking, research, and preparation. Start by updating your resume to meet German standards and include all relevant work experience and qualifications. Utilize online job portals such as Indeed and LinkedIn, where many employers advertise job openings. Additionally, join professional networks and online communities related to your field to connect with potential employers and gain insights into the job market. 
Furthermore, consider attending job fairs, networking events, and workshops to meet recruiters and expand your professional connections. Learning some basic German phrases can be advantageous during interviews and in the workplace, although many companies in Germany use English as a working language. Tailor your application and cover letter to each position, highlighting how your skills and experiences align with the job requirements. Be persistent, patient, and open to entry-level opportunities to gain valuable work experience and kickstart your career in Germany.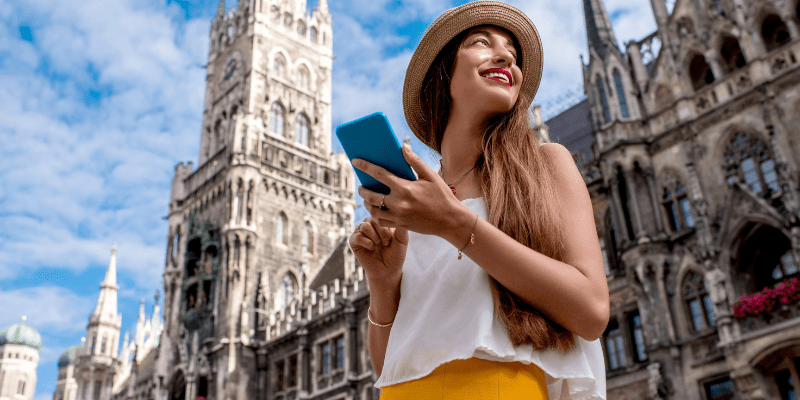 Embracing the

German

Culture and Lifestyle

 
Embracing the German culture during your working holiday offers a unique opportunity to gain insights into the country's history, values, and societal norms. Participate in local traditions, attend festivals, explore historic sites, and indulge in traditional cuisine. Engaging with locals and learning some basic German phrases will help you build meaningful connections and foster a deeper understanding of the culture. 
Also, take part in recreational activities like hiking in the picturesque countryside, visiting art galleries, and enjoying the vibrant nightlife. Adapting to the German work-life balance, which emphasizes efficiency and punctuality, will help you integrate seamlessly into the local community. By immersing yourself in everyday life and respecting local customs, you'll create lasting memories and form a profound appreciation for Germany's rich heritage. Embrace the country's language and traditions, and you'll experience a truly fulfilling working holiday in Germany. 
Germany offers a wealth of fascinating destinations to explore. While it's challenging to narrow down the top 5 places, here are some of the most popular and iconic ones: 
Berlin: The capital city is a vibrant mix of history, art, and culture. Visit the Brandenburg Gate, Berlin Wall, and Checkpoint Charlie to delve into the city's past. Explore world-class museums, enjoy the diverse culinary scene, and experience the bustling nightlife.

 
Munich: Known for its Oktoberfest celebrations, Munich is a city of rich traditions and modernity. Discover the magnificent Nymphenburg Palace, explore the Marienplatz Square, and take a stroll through the English Garden.

 
Neuschwanstein Castle: Located in Bavaria, this fairytale-like castle is an enchanting masterpiece and a must-visit. Perched on a hilltop, Neuschwanstein is a symbol of romanticism and inspiration for Disney's Sleeping Beauty castle.

 
Cologne: Famous for its stunning cathedral, Cologne offers a blend of history and modernity. Marvel at the awe-inspiring Cologne Cathedral, explore the Old Town and take a relaxing stroll along the Rhine River.

 
The Romantic Road: Stretching from Würzburg to Füssen, the Romantic Road takes you on a picturesque journey through medieval towns, charming villages, and beautiful countryside. Explore well-preserved castles, vineyards, and the fairytale-like town of Rothenburg ob der Tauber.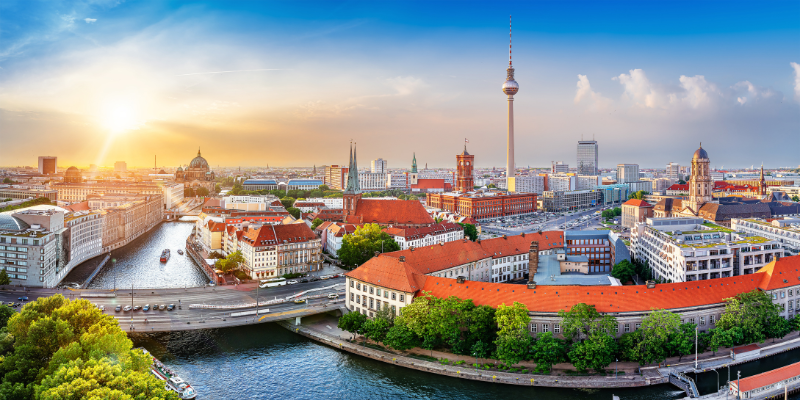 Can I work any job on the working holiday visa in Germany?
Yes, participants can work in various sectors, such as hospitality, retail, or office work. The visa is designed to allow participants to finance their stay while gaining work experience. Go International offers a variety of programs in Germany, one of which is a Farm Work Internship in Germany. 
How long can I stay in Germany on the working holiday visa?
The working holiday visa (Youth Mobility Visa) allows Canadians to stay and work for up to 12 months. You can participate in Germany's Youth Mobility Program two times. Your second participation must be in a different category and at least one of the two participations must be in category a or category b. 
Do I need to speak German to work in Germany on the working holiday?
While knowing some basic German can be beneficial, many employers in Germany use English as a working language, especially in larger cities and international workplaces. If you wish to learn more than basic German, we offer German language courses for our Work and Travel Germany (Gold) program. 
Can I travel to other European countries while on the working holiday visa in Germany?
Yes, the working holiday visa allows freedom of movement within the Schengen Area, which includes many European countries. You can travel to other Schengen countries for up to 90 days within any 180-day period. 
Do I need a job offer before applying for the working holiday visa?
For category a (Young professionals) and category b (Internship), you will need a job offer (pre-arranged contract of employment) or a formal internship offer. 
In the case of category c (Academic vacation) and category d (Working Holiday), you don't need a formal job offer. 
Can I apply for permanent residency based on the working holiday visa?
No, the working holiday is a temporary visa and does not lead to permanent residency. If you wish to live and work in Germany long-term, you will need to explore other visa options that may lead to permanent residency. 
Can I take on any work I want in Germany?
In general, you can work most jobs during your working holiday stay in Germany. However, you cannot work as a freelancer, a self-employed contractor, remotely for your Canadian employer or in a so-called regulated profession. If your qualification may need to be recognized before you can start a work placement, please check this website to see if you are eligible to work in the intended field or if your job requires recognition of your qualification. 
Can I go home for the holidays or in the case of an emergency without losing my status?
Yes, of course. Your visa will be issued as a "Multiple-Entry Visa" with validity for your entire stay if you apply in person before entering Germany. 
Please note: Applications by mail will only be issued with a validity of 90 days. Therefore, you have to present yourself at the Alien's Authority in Germany for the extension and provide your biometrics. If you leave Germany before receiving the extension and providing your biometrics, your working holiday (YMA) stay will automatically end! You will not be able to enter under the same category. 
In conclusion, the working holiday in Germany under the Youth Mobility Agreement (YMA) provides young Canadians with a transformative experience to immerse in a new culture, gain work experience, and create unforgettable memories. This guide covered essential information on eligibility, application, and preparation. Furthermore, embrace local customs, explore iconic cities like Berlin and Munich, and engage with locals while learning basic German. Balance work in various sectors to fund your stay with leisure and travel, exploring historic landmarks, attending festivals, and savoring German cuisine. Stay proactive, respectful of visa conditions and local laws, and remain open to new opportunities. Wishing you a remarkable working holiday in Germany, filled with personal growth, cherished memories, and the joy of cultural immersion. Enjoy this captivating country to the fullest and embrace the experiences that await you. Safe travels! 
We highly encourage all eligible Canadians with IEC qualifications to consider applying for the Working Holiday (Youth Mobility) program in Germany. If you or someone you know is considering a working holiday in Germany, please feel free to reach out to us. We are committed to offering help and guidance in any way we can. 
Germany is waiting for you! There is so much to explore that a normal vacation is surely not enough. Join our Working Holiday Program and you will have 12 months to explore the country of historic buildings, fast cars, wide green spaces and fun cultural festivals. Work and travel means the best of both worlds and GO International will help you organize the best combination.
This program is for participants, who live in Toronto or who are able to travel to Toronto to apply for the Working Holiday visa in person. The Working Holiday is your chance to experience Germany like a true local (Einheimischer). We will help you with the nitty-gritty stuff so that you can concentrate on being excited about your work and travel in Germany!
Experience life on the German countryside by joining our Farm Work Program. Whether you want to claim this stay as an internship for your studies or career or simply use the chance to get to know the day-to-day routine of rural Germany… This is an excellent way to travel to Germany on a budget!
14-90 days (visa free), 2-12 months (WH)
We help you go places. We promise!