Free Guide to Work & Travel in New Zealand for Canadians 
Download a FREE Guide to planning and having an amazing working holiday in New Zealand. This comprehensive guide, created by our knowledgeable travel advisers, is tailored for IEC-qualified Canadians and provides essential information on the entire process. Learn how to apply for your visa, get insider information on how to land a great job, find accommodation about where to travel and get answers to all other questions you may have.  
Key Facts about New Zealand
Capital City
Wellington
Currency
New Zealand Dollar (NZD)
Population
5.225 Million
Transportation
Buses, trains, ferries, and domestic flights
Overview of the Working Holiday Program in New Zealand
The working holiday program in New Zealand offers Canadians aged 18 to 35 a chance to experience the country through a working holiday visa. This program allows Canadians to live and work in New Zealand for up to 12 months, allowing them to travel, meet new people, and learn about the local culture while earning money to support their stay. 
To be eligible for the program, Canadians must have a valid passport, be in good health, and demonstrate sufficient funds to support themselves during their stay in New Zealand. They must also not have any dependents accompanying them on their trip or have not participated in the program.
There are many reasons why New Zealand is a popular destination for working holiday participants. Some of those reasons are its stunning natural beauty, vibrant cities, and friendly people. Whether exploring the beaches, hiking mountains, or experiencing the local cuisine, there is no shortage of adventures in this beautiful country. 
Overall, the working holiday program in New Zealand offers an amazing opportunity for Canadians to broaden their horizons, gain valuable work experience, and create unforgettable memories. It provides an incredible opportunity for Canadians in New Zealand to engage in temporary employment, explore the stunning landscapes, immerse themselves in the Kiwi culture, and forge lasting connections. The working holiday visa enables IEC-qualified Canadians to gain international work experience while embarking on an adventure-filled journey in New Zealand. 
New Zealand Working Holiday Overview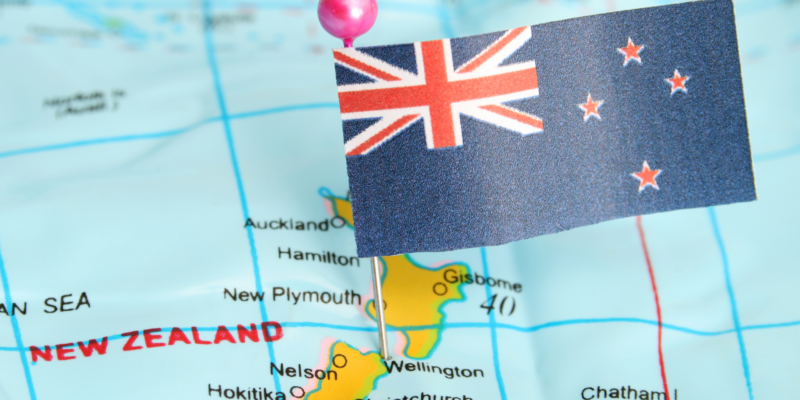 Eligibility Requirements for IEC-Qualified Canadians
There are specific qualifications and requirements to be eligible for a working holiday visa in New Zealand through the International Experience Canada (IEC) program. An IEC-qualified Canadian must: 
Be a Canadian citizen residing in Canada

 

Have a valid Canadian passport

 

Be between the ages of 18 and 35 (and must not turn 36 before New Zealand issues you your working holiday visa)

 

Have a clean police record

 

Have an intermediate or better-working knowledge of English

 

Submit a bank statement that certifies you have access to at least $4,200 NZD in available funds

 

Have never previously held a New Zealand working holiday visa

 

Have medical insurance for the duration of your entire trip

 

Meet health and personal character requirements

 

Not have any dependent children

 
With the Working Holiday visa, you can stay in New Zealand for up to 12 or 23 months. You are not allowed to take up any permanent jobs during this time. 
Navigating the New Zealand Working Holiday Visa Process
Embarking on a working holiday in New Zealand is an exciting journey that begins with understanding the visa process. This guide will walk you through the steps to ensure a smooth transition into your New Zealand adventure. 
Step 1: Document Preparation
The first step in the process is gathering the necessary documents. This includes your valid Canadian passport, proof of sufficient funds to support yourself during your stay (a minimum of $4,200 NZD is recommended), a return ticket or proof of funds to purchase one, and a police clearance certificate demonstrating good character. If required, you should also have medical insurance coverage for your stay. 
Step 2: Completing the Working Holiday Visa Application
The next step is to complete the Working Holiday Visa application form. It's crucial to provide accurate and honest information in this step. Any discrepancies can lead to delays or even denial of your application. The application can be found and submitted online on the New Zealand immigration website. 
Step 3: Receiving Your Working Holiday Visa
Upon approval of your application, you'll receive your Working Holiday Visa. This is a significant milestone in your journey, but it's not the end. There are still a few more steps to complete once you arrive in New Zealand. 
Step 4: Applying for Your Tax Number
Upon arrival in New Zealand, you must apply for your Tax (Inland Revenue Department) Number online. This is a crucial step as it ensures you're legally registered during your stay in New Zealand. The Tax Number is necessary for any employment you undertake during your working holiday. 
New Zealand Working Holiday Visa Tips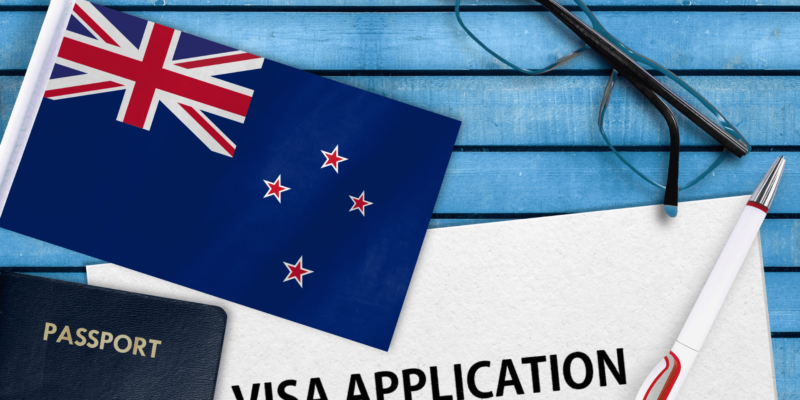 Strategizing for Your Working Holiday in New Zealand
Embarking on a working holiday in New Zealand requires careful planning and preparation. Here are some key areas to focus on: 
Financial Planning: Establishing a comprehensive budget is the first step towards a successful working holiday. Consider your daily, weekly, and monthly expenses, and create a budget that aligns with your financial capabilities. This will help you manage your finances effectively and prevent overspending. Remember, New Zealand offers a captivating yet elusive experience, so plan your finances to make the most of it. 
Accommodation: Securing a comfortable living place is crucial when moving to a new country. Research various accommodation options, such as short-term rentals, hostels, or long-term leases. Shared accommodation is an affordable alternative that can lead to massive savings. Be sure to check the local laws and regulations regarding rentals in New Zealand. 
Transportation: Understanding the transportation landscape in your destination city is essential. If you plan to stay in one place for an extended period, consider purchasing a car or bike. However, ensure you have the necessary licenses to drive in New Zealand. Public transportation is also viable, offering an affordable and convenient way to explore the country. 
Remember, preparing for a working holiday in New Zealand is not just about packing your bags and booking a flight. It's about understanding the country, its customs, and its laws. It's about planning your journey in a way that allows you to fully immerse yourself in the enriching experience that New Zealand offers. 
Bank account: It's essential to open a bank account to receive your salary and manage your finances. You'll need your passport, visa, and address details to open a bank account in New Zealand. 
New Zealand Working Holiday Jobs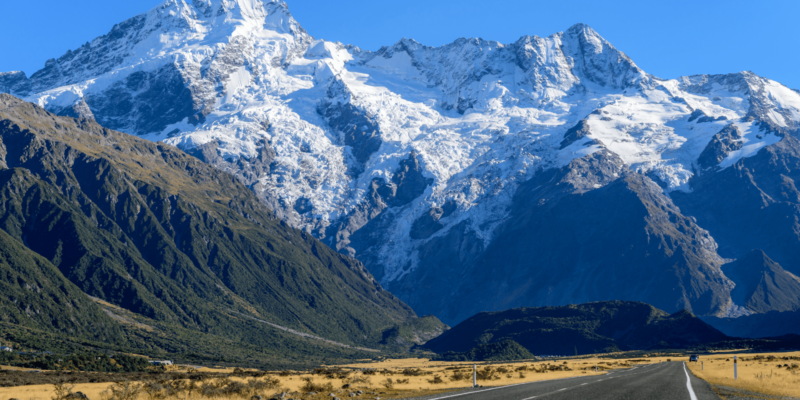 Finding a Job in New Zealand
Canadians on a working holiday often find rewarding work opportunities in New Zealand. This unique experience allows Canadians to immerse themselves in the vibrant New Zealand culture while gaining valuable work experience. 
Many IEC Canadians secure employment in New Zealand's booming tourism and hospitality industry. With its breathtaking landscapes and thriving tourism sector, New Zealand offers a range of job opportunities in hotels, restaurants, adventure tourism companies, and resorts. 
Additionally, IEC Canadians often find work in New Zealand's agricultural sector. The country's rich farming heritage and diverse agricultural landscape offer a range of job opportunities, such as working on dairy farms, vineyards, or orchards. Canadians with previous agrarian experience or a willingness to learn new skills can find fulfilling employment in this sector and gain valuable insights into New Zealand's agricultural practices. 
Job portals, networking, or even dropping by local businesses with a presentable resume are ways Canadian working holidaymakers find employment in New Zealand. Seek, TradeMe Jobs, and Indeed are some of the most commonly used online job-searching platforms that can be helpful.  
IEC Canadians have various job options available during their working holiday in New Zealand. Whether in tourism and hospitality, agriculture, or professional sectors, this experience allows them to broaden their horizons, make new connections, and develop valuable skills that will benefit them personally and professionally. 
Embracing the Kiwi Culture and Lifestyle
You can fully embrace Kiwi culture during your working holiday in New Zealand. You can participate in Maori cultural experiences, witness powerful haka performances and learn about the rich heritage and traditions of the indigenous Maori people. Engaging in these cultural exchanges fosters a deeper understanding and appreciation for New Zealand's indigenous heritage. 
Moreover, you can immerse yourself in the adventurous spirit of Kiwi culture by engaging in thrilling outdoor activities. Explore breathtaking national parks, hike scenic trails, and try adrenaline-pumping adventure sports like bungee jumping or white-water rafting. These activities not only connect you with the natural wonders of New Zealand but also allow you to experience the adventurous lifestyle that Kiwis are renowned for. 
Additionally, forming lasting friendships with locals is a great way to embrace Kiwi culture. Socialize with New Zealanders through work, community events, or shared hobbies. These interactions provide opportunities to learn about Kiwi traditions, language, and cuisine while forging connections that create lifelong memories and a deeper appreciation for the Kiwi way of life. 
In conclusion, your working holiday to New Zealand as an IEC Canadian presents a unique chance to immerse yourself in Kiwi culture fully. By participating in Maori experiences, engaging in outdoor activities, and forming friendships with locals, you will profoundly understand New Zealand's heritage and create cherished memories of the vibrant Kiwi lifestyle. 
New Zealand Working Holiday Travel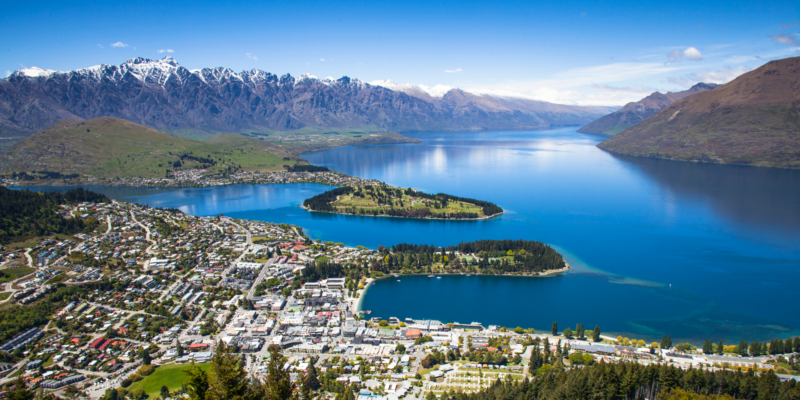 New Zealand is a remarkable nation boasting numerous captivating attractions that provide insights into its natural wonders. On your working holiday, you will have the chance to discover these iconic landmarks and explore the rich heritage they hold. Here are some essential destinations you shouldn't miss during your time in New Zealand: 
Milford Sound: This iconic fjord in Fiordland National Park is renowned for its stunning natural beauty, with towering granite cliffs, cascading waterfalls, and serene waters that reflect the surrounding mountains.
Queenstown: Known as the adventure capital of New Zealand, Queenstown offers a thrilling array of outdoor activities, from bungee jumping and skydiving to skiing and jet boating, all set against the backdrop of breathtaking alpine scenery.
Rotorua: Famous for its geothermal wonders, Rotorua showcases bubbling mud pools, colorful hot springs, and erupting geysers. Visitors can also experience Maori culture through traditional performances and indulge in rejuvenating thermal spas.
Abel Tasman National Park: This coastal paradise in the South Island is renowned for its golden sandy beaches, turquoise waters, and lush native forests, making it a perfect destination for hiking, kayaking, and relaxing amidst natural beauty.
Waitomo Glowworm Caves: These enchanting caves feature a magical display of glowworms illuminating the underground caverns, creating a mesmerizing experience as visitors cruise through the dark caves on a boat.
Each destination offers a unique experience, whether it's the awe-inspiring natural landscapes, adrenaline-pumping adventure opportunities, cultural immersion, or magical natural phenomena, making them must-visit places in New Zealand.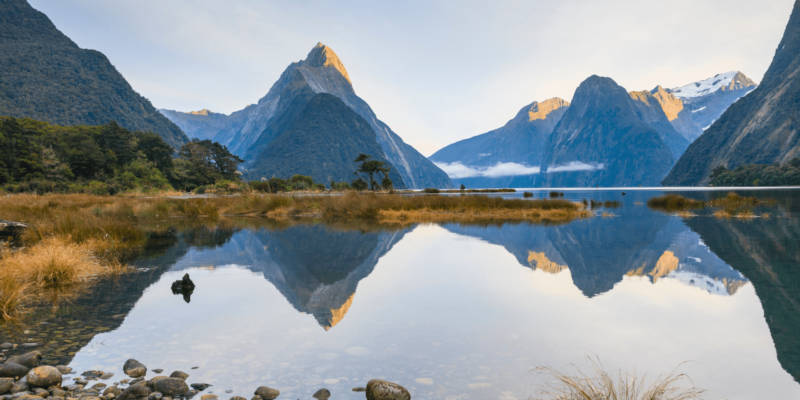 How do I begin my working holiday visa application?
How long can I stay in New Zealand?
Canadians can participate in the working holiday scheme with New Zealand for 12 to 23 months. 
Can I extend my stay in New Zealand?
If you had applied for a 12-month visa, you can apply again for the balance of 23 months. 
How much money do I need for a working holiday visa in New Zealand?
For Canadians, you must show at least $4,200 NZD in funds for 12 months to meet the living costs requirements there. The working holiday visa application costs $280 NZD. 
Can I apply for a working holiday visa for New Zealand if I am over 30?
Yes, Canadians between 18 and 35 can apply for a working holiday visa for New Zealand. 
What happens if I leave New Zealand for a while and come back?
Your working holiday visa will be a multiple-entry visa, meaning you can leave and re-enter the country as often as you'd like. 
How much can I get paid for my job?
The minimum wage is $22.7 an hour, but ultimately your income will depend on your job. 
How long does it take to process the visa?
Nearly all working holiday visas are processed within 24 days. 
Can I apply for a working holiday visa if I'm already in New Zealand?
Yes, in most cases you may apply for a working holiday visa from anywhere in the world, including New Zealand. However, there are some schemes where you are required to be a resident in the country to apply for your working holiday. For example, if you are applying for a China Working Holiday visa, you must be resident in China at the time of applying. In some situations, if you apply for a Working Holiday visa while in New Zealand, you must provide a medical certificate. 
Is a working holiday in New Zealand right for me?
If you intend to travel and perhaps work during your time there, WITHOUT taking up permanent employment or studying for over 6 months, then this is the right choice for you! 
A working holiday in New Zealand as a Canadian offers incredible opportunities for adventure, personal growth, and cultural immersion. The options are abundant, from securing employment in thriving sectors to embracing Kiwi culture through Maori experiences and outdoor activities. Planning ahead with necessary paperwork and fulfilling medical requirements is essential. Prepare for an extraordinary adventure; this experience will shape your personal and professional growth. Make lasting memories and acquire valuable skills during your working holiday in New Zealand. 
We strongly urge all eligible Canadians with IEC qualifications to consider applying for the Working Holiday program in New Zealand. If you or someone you know is contemplating a working holiday in New Zealand, please don't hesitate to contact us. We are dedicated to providing assistance and support in every possible manner. 
New Zealand is a picturesque island nation in the Pacific Ocean. This stunning country is known for its untamed nature and rich culture with Polynesian influences. With GO International's help, you have the opportunity to pack your bags and experience New Zealand like a true Kiwi. GO International will assist you in finding an accommodation, a job and an unforgettable adventure!
This is our budget-friendly option to experience New Zealand for up to 1 year full of adventure, new friends, exciting job opportunities, beautiful sights and memories that would fill a whole book! Let us help you get a running start to your Working Holiday in New Zealand with tons of services to make this trip a successful one.
This program is a testament to the power of exchange and the potential for personal growth that comes from embracing new environments and perspectives. The Indigenous Youth Working Holiday Project offers Canadian Indigenous youth a unique opportunity to engage in a transformative experience in New Zealand. This initiative aims to foster personal growth, promote cultural exchange, and build bridges between Indigenous peoples from Canada and New Zealand.
Minimum 12 weeks; Up to 12 months
We help you go places. We promise!