Free Guide to Work & Travel in Japan for Canadians 
Download a FREE Guide to planning and having an amazing working holiday in Japan. This comprehensive guide, created by our knowledgeable travel advisers, is tailored for IEC-qualified Canadians and provides essential information on the entire process. Learn how to apply for your visa, get insider information on how to land a great job, find accommodation about where to travel and get answers to all other questions you may have.  
Currency
Japanese Yen (JPY)
Population
125.3 Million
Transportation
Buses, subway, trains, ferries, and domestic flights
Overview of the Working Holiday Program in
Japan
Japan's Working Holiday program is a government initiative designed to offer IEC-qualified Canadians the opportunity to work and travel in Japan for up to 6 to 12 months. This program provides an excellent chance to explore one of the world's most beautiful countries while gaining valuable work experience while developing your Japanese speaking skills. As an IEC-qualified Canadian, you can participate in this program and experience the wonders of Japan, all while earning money to support your adventures.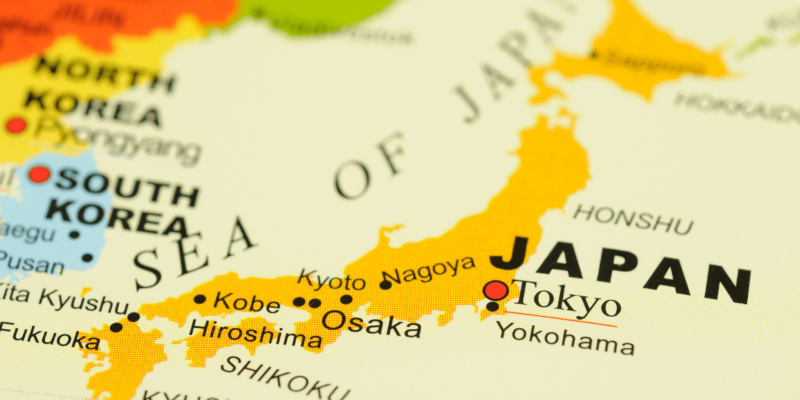 Working Holiday Visa Requirements for IEC-Qualified Canadians 
IEC Japan has certain requirements for Canadians traveling for a working holiday visa. To make the most of a working holiday in Japan, Canadians must meet specific eligibility criteria for the application process
Be a Canadian citizen residing in Canada 

 

Have a valid Canadian passport (valid for at a minimum six months past the end date of the visit) 

 

Must be between the ages of 18 and 30 (and must not turn 31 before applying for your visa for Japan) 

 

Have a clean police record 

 

Have an intermediate or better-working knowledge of English 

 

Must be in good health 

 

Show a bank statement that certifies you have access to at least $3,500 CAD in available funds 

 

Submit all the documents necessary to support your visa request in person at a Japanese embassy/consulate 

 

Obtain medical insurance for the duration of your entire trip 

 

Must not have any dependent children 

 
The Japanese Working Holiday Visa allows you to stay in Japan for 6 months. Once in Japan, you can apply for another 6-month extension.   
Understanding the Working Holiday Visa Process
Embarking on a working holiday in Japan begins with gathering the necessary documents. This includes your valid Canadian passport, a detailed resume, a proposed itinerary for your stay in Japan, and proof of sufficient funds. 
Next, you must complete the Working Holiday Visa application form with accurate and honest information. Once completed, submit your application to the nearest Japanese embassy or consulate in Canada. 
Sometimes, you may be required to attend an interview with a visa officer. This is a chance for them to learn more about your plans in Japan. 
Upon approval of your application, you'll receive your Working Holiday Visa. However, your journey doesn't end there. 
Upon arrival in Japan, you must apply for alien registration at the nearest government office within 90 days. This final step ensures you're legally registered during your stay in Japan, allowing you to fully immerse yourself in the enriching experience of a working holiday.
Preparing for Your Working Holiday in
Japan
Budgeting: Create a budget

and stick to it.

Here's

a money-saving tip: plan how much you will spend each day, week, or month to help you keep track of your working holiday expenses.  

Accommodation:

Finding a place to live can be one of the biggest challenges when moving to a new country. Research different options such as short-term rental accommodation or hostels.

It's

also

a good idea

to

look into

shared accommodation to save on costs. 

 

Transportation:

Research transportation options in your destination city and consider

purchasing

a car or bike if you plan

on staying

in one place for a longer period. Japan has an impressive public transportation system, so getting around big cities is very convenient. 

 

My Number (Individual Number):

A My Number is necessary for anyone

residing

in Japan for more than 3 months. It is used for opening a bank account or verifying your identity. 

Japanese bank account:

Open a Japanese bank account to manage your finances and receive your salary.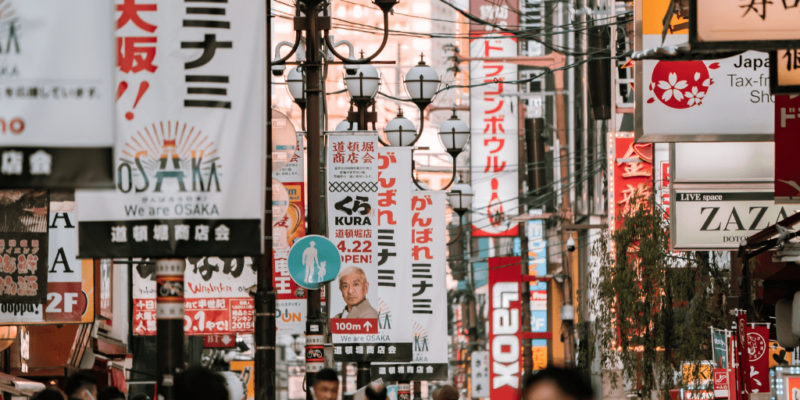 While finding work in Japan can be challenging, several industries, such as hospitality, agriculture, and education, are popular among IEC-qualified Canadians. Canadians in Japan need to research job opportunities in advance and network with other travelers and locals to find work. 
It's also important that Canadians obtain the proper work visa before starting their job in Japan. The visa application process can take several weeks or even months, depending on the visa type. Those who plan to work in Japan can apply for a working holiday visa or a specific work visa, depending on the nature and duration of their job. 

In addition, fluency in Japanese is not always required, but it can be advantageous when seeking employment. It's also essential to have sufficient savings to cover accommodation and living expenses while looking for a job in Japan. 

Overall, working in Japan can be a rewarding experience for Canadians, offering opportunities to immerse oneself in a new culture and develop valuable skills and professional experience. With proper research, networking, and preparation, Canadian job seekers can find success in various industries in Japan.   
Embracing Japanese Culture and Lifestyle
As a Canadian in Japan, embracing Japanese culture and lifestyle means immersing yourself in traditional customs, such as participating in local festivals and trying regional cuisine. It also involves engaging with the language by connecting with locals, appreciating the beauty of ancient temples and stunning landscapes, and practicing Japanese workplace etiquette. By embracing Japan's culture, you can deepen your understanding, forge meaningful connections, and create lifelong memories.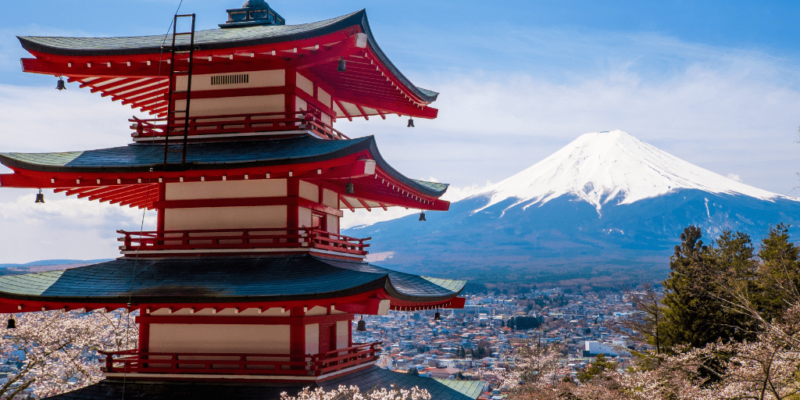 Japan is a beautiful country with many attractions that offer a glimpse into Japan's diverse cultural, historical, and natural wonders. As an IEC-qualified Canadian on a working holiday, you'll have the opportunity to explore this wonderful country. Here are some must-see destinations: 
Mount Fuji:

This iconic and majestic mountain is Japan's highest peak and a symbol of natural beauty. Located near Tokyo, it offers breathtaking views and attracts climbers worldwide. 

Its

perfectly symmetrical cone shape and the opportunity to

witness

a sunrise from its summit make it a must-see attraction. 

Kyoto's historic sites:

Kyoto is a rich historical city boasting

numerous

temples and shrines. Places like

Kinkaku

-ji (Golden Pavilion), Fushimi Inari Taisha (Thousand Torii Gates), and

Kiyomizu-

dera

Temple

showcase

exquisite architecture and serene surroundings, reflecting Japan's cultural heritage. 

Hiroshima Peace Memorial Park:

A poignant reminder of the tragic events of World War II, this place is a symbol of peace and a tribute to the victims of the atomic bombing. It offers a powerful and reflective experience. 

Nara Park:

Located

in Nara, this park is home to hundreds of freely roaming deer, considered sacred and protected as national treasures. Visitors can interact with these friendly creatures. 

Himeji Castle:

Known as the "White Heron Castle" for its elegant white exterior, Himeji Castle is a UNESCO World Heritage site and one of the best-preserved castles in Japan.

Its complex defensive structure, stunning architecture, and panoramic views from the top make it a must-visit attraction. 

 
How do I apply for the IEC program in Japan?
Canadian travelers must apply at the Japanese consulate or embassy in your province of residence. The application process requires no fee.  
How much Japanese language skills do I need?
There are some jobs in Japan you won't need any Japanese skills, such as teaching English in language schools. If you are looking for a job in tourism or hospitality, then you will need at least basic Japanese skills to be hired for these positions.  
For a running start into your professional life in Japan, we recommend booking at least 4 weeks of language lessons. This way, you will be well-prepared for your future professional career in Japan.  
What type of work can I do on a Working Holiday in Japan?
Canadian working holiday participants can work in a variety of industries ranging from hospitality and tourism to agriculture and education.  
Do I need to have a job lined up before going to Japan?
It is not mandatory to have a job lined up before going to Japan. However, many IEC participants secure employment after arriving in Japan. Job search resources such as online job portals, recruitment agencies, and networking events can be helpful.  
Can I extend my stay in Japan beyond the IEC program?
While in Japan, the IEC program allows Canadians to extend their working holiday visa for another 6 months, which makes it a total of 12 months in Japan.  
How do I find a job in Japan?
Our partner in Tokyo offers an extensive job database so you can be well-prepared for your first application and interview. You can also use online job portals to look for money-making opportunities in your area. 
The Working Holiday program in Japan offers IEC-qualified Canadians a unique opportunity to explore and experience a new country while gaining valuable work experience. With its diverse job opportunities, the program is an excellent choice for adventure seekers and those looking to expand their horizons. 
This comprehensive guide has summarized the Working Holiday program in Japan, eligibility requirements for IEC-qualified Canadians, helpful information on preparing for the trip, tips on finding work, and advice on exploring the country. By following these guidelines and preparing adequately, IEC-qualified Canadians can seize the opportunity to explore another country, resulting in a fulfilling experience in Japan. 
We encourage all IEC-qualified Canadians eligible to apply for the Working Holiday program in Japan and wish them the best of luck on their journey abroad! 
Do you want the all-round carefree package to living and working in Japan? Then this is the right program for you! Included in our Gold Package are 5 weeks in a share house in Tokyo and tons of other useful services to make your Working Holiday a successful trip!
Do you want to travel to Japan on a budget without missing out on all the amazing services like a personal travel expert by your side, a job counseling session and resume preparation? Then the Silver Package is your best bet!
We help you go places. We promise!