Working Holiday Visa
Visa
No more time to waste...

Your Japan adventure is waiting!
Can you already see yourself walking down the busy streets of Tokyo, slurping ramen in a traditional ramen-ya and honing your Japanese language skills with your fellow travellers and Japanese locals? It has never been this easy to start your Working Holiday adventure in Japan than by joining GO International's Work and Travel in Japan program!
LET'S GET STARTED!
Your dream of going to Japan is finally taking shape and has become a concrete plan. Now you probably have a ton of questions and luckily GO International has all the answers and more.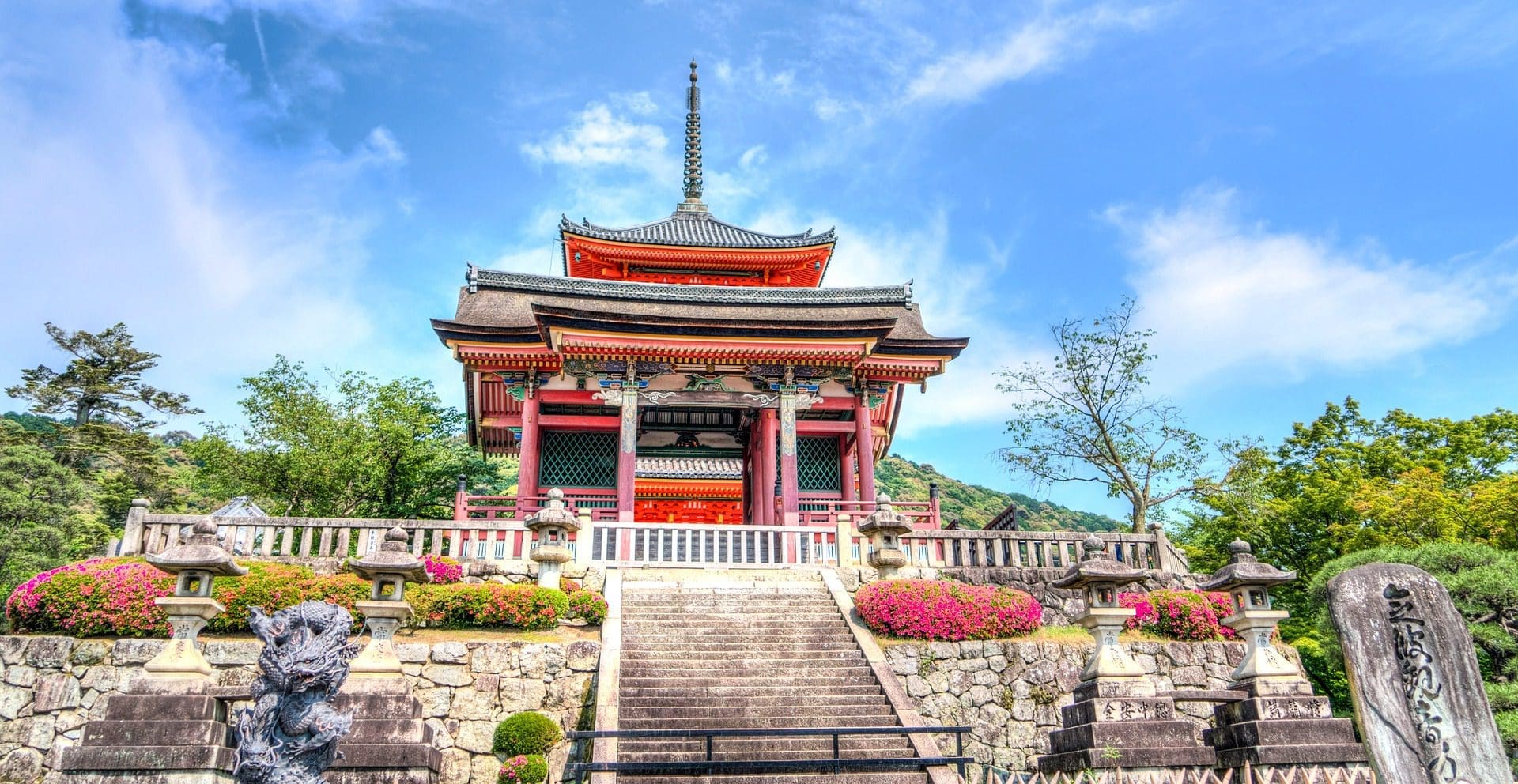 What is a "Work and Travel"?
A Working Holiday Visa provides you with the opportunity to legally live and work in a foreign country. This means, that you will be able to take any job – depending on your work experience, professional and language skills, of course! Earn the money to pay for your living costs and travel adventures. Work and Travel is the most affordable program without having to rely on your savings or trust fund.
What are the advantages of GO International's Japan Program?
Japan has a very rich culture and special work ethics, which make it an interesting choice as a Working Holiday destination, but also more challenging than the typical English-speaking work abroad country. Thankfully, GO International and its Japanese partner will be by your side all the way to create a rewarding and fun experience!
GO International Travel Expert will discuss your program options for Japan and support you pre-departure, while you are in Japan and after your return to Canada.
You will receive assistance in applying for your Working Holiday visa by checking that your application is correct and complete.
Upon arrival in Japan, there are tons of services which will make life easier, such as job workshops, social activities, resume checks, pre-booked accommodation and much more.
You have the option to book one of GO International's job guarantees, which will provide you with a pre-arranged job before you arrive in Japan.
Partner office in Tokyo to stop by for advice, discounts or simply a chat.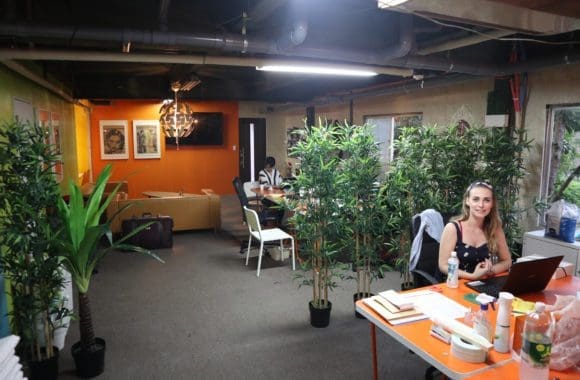 Job Add-on
The Working Holiday visa is an open work permit, which means that you are eligible to apply for any job you are interested in and qualified for. To have a hassle-free start into your work abroad adventure, secure a job before your departure to Japan by choosing one of the Job addon options below (at an extra cost):
Teaching Assistant:
English or French Teaching Assistant at public school (ages 7-15) all over Japan.
Start: March/August (1-Year Contract)
6-Month contract from August
Usually 20 days per month, Monday-Friday for 8 hours
Salary range 9000-12,000 JPY/day minus taxes (around 20%).
University degree required of any program
No teaching experience or Japanese skills required.
No visible tattoos that can't be covered by clothes.
Hiring will be done by the school, but jobs would be confirmed pre-arrival
Farm Work in Japan:
Fully paid work on a Japanese farm
Placement on a small family-run farm or a larger farm
Work with animals, plant fruits and vegetables, cut flowers or seed, grow and harvest crops
Live with the farmer's family or in a separate staff accommodation (single room or dorm room)
Cooked meals or raw ingredients to cook yourself provided
Basic conversational Japanese skills required
Ski Resort
Fully paid work at a large luxurious ski resort in Hokkaido
No Japanese skills required (but recommended)
Seasonal jobs from mid-November to mid-April (winter season) or June to October (summer season)
Minimum placement is 1 months, but preferably 3 months
Weekly working time for all jobs is 40 hours (5 days per week x 8 hours)
Job positions available: Hotel and hospitality jobs, Sports instructor, Guest entertainer
Resorts provides a single room (shared bathroom) for a small fee and subsidized meals
Traditional Ryokan Hotel:
Fully paid work at a traditional ryokan hotel (48 hours, 6 days x 8 hours)
High standard hotels for Japanese and foreign tourists
Typical tasks include housekeeping, preparing futons, kitchen assistance, preparing tables and serving meals, welcoming guests, service at the onsen area
Staff housing nearby (single room or dorm room)
Meals typically provided by ryokan (deducted from salary)
Basic conversational Japanese skills required
NEW: Japan & Korea Combo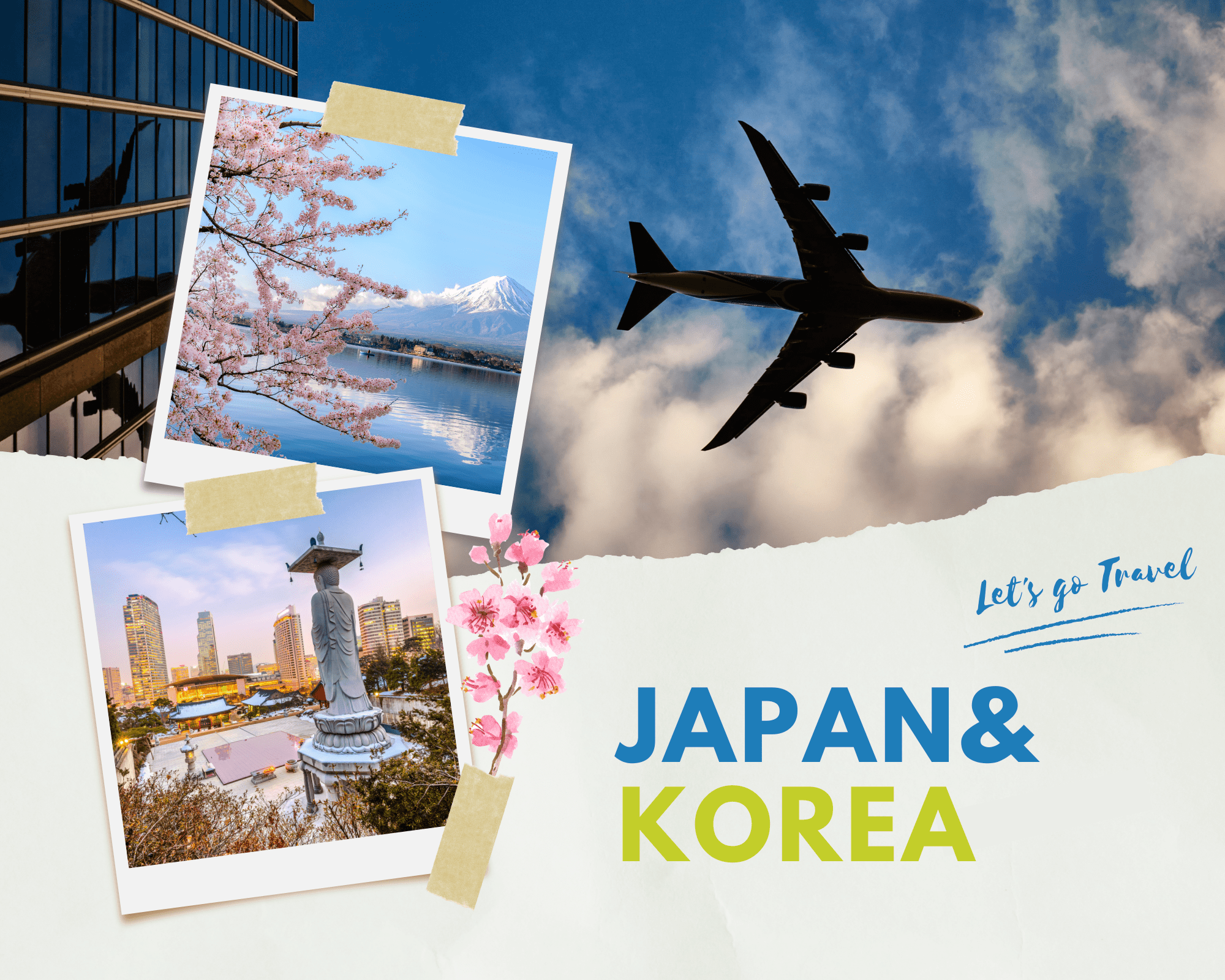 You can't decide if you want to spend your Working Holiday in Japan or Korea? No worries! With GO International's Combo Program you will be able to experience the best of both worlds and save $400 CAD on your program fees!
Other Optional Services
Job addon: $250
4 weeks of intensive Japanese language lessons: $899
Extra week in the share house: $100
Upgrade to twin room (for 5 weeks included in program fees): $200
Step-by-step guide on how to apply for your Working Holiday visa and check if your application is complete
Working Holiday Visa application by our staff in Vancouver if you are a BC or Yukon resident
Personal support by our GO International travel experts prior to your departure
5 weeks of accommodation in dorm room in share house in Shiohama or Kitatoda (arrival every Friday)
Skype group live preparation and Q&A Session with our partner in Tokyo before arrival
Meet and Greet at Narita or Haneda airport and transfer by public transport to the accommodation (ticket costs included)
Personal assistance upon arrival (including staff accompanying participant to Immigration Department, Registration Office, tax number, bank account and mobile phone contract)
Local orientation about life in Tokyo and Japan
Provision of job vacancies from various sources
Accompanied appointment at Employment Centre and 1-on-1 job search support session
Job counselling group session upon arrival and role-play of Japanese job interview
Individual resume preparation for Japanese market
Walk-in support in Tokyo office (Mo-Fr during office hours), also via phone, email, LINE and on WhatsApp
24/7 emergency number
Bilingual contact person in Tokyo (English and Japanese)
Use of printer and PC in the office in Tokyo
Membership terms for food delivery to share house (Costco and Metro)
What's not included:
Airfare and transport within Japan
Fees for visa application documents (Visa application is free of charge)
Personal Expenses
Travel Health Insurance (mandatory)
TO BE ELIGIBLE FOR THE PROGRAM:
You must be eligible for the Working-Holiday Visa for Canadian Citizens
For Job Guarantees: Most positions require a basic conversational level of Japanese.
TO BE ELIGIBLE FOR THE WORKING HOLIDAY VISA:
You must be a Canadian citizen with a valid CANADIAN PASSPORT (valid for at a minimum six months past the end date of the visit)
You must be between the ages of 18 and 30 years
You must be in good health
You must have a clear Police Record
You must provide proof of financial resources (minimum of $3,500 CAD)
You must submit all the documents necessary to support your visa request in person at a Japanese embassy/consulate.
You have not held a Working Holiday Visa for Japan before.
Note: Through the Working Holiday Visa, you are allowed to stay in Japan for 6 months. Once in Japan, you will be able to apply for another 6 month extension.
3 UNIQUE THINGS TO EXPERIENCE IN TOKYO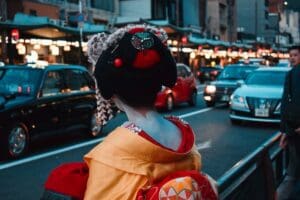 Tokyo is colorful, vibrant, and full of life and adventure. But it's not a typical world capital. During the orientation days at the start of your Working Holiday in Japan, discover Tokyo's must-do tourist attractions, such as the Imperial Palace, the Meiji Shrine and the Tokyo Skytree… However, there are also an abundance of strange and unique things to experience! Use the first days of your Work and Travel adventure to explore the fascinating melting pot that is Tokyo.
Venture out of your comfort zone and we guarantee you will have a lot of interesting stories to tell afterwards:
Hop-on Hop-off double-deckers are a fun way to explore any city from Sydney, over Auckland to Tokyo. But nothing beats a lightning-fast go-kart! Race around Tokyo in a custom-built go-kart, dressed up as your favorite superhero or video game character. As long as you have an International Driving Permit, you are ready to hit the roads!
You have always watched Japanese Samurai with a vivid fascination? Kembu is the traditional art of Japanese stage performances. Try on the typical clothes, learn how to handle a Japanese sword and experience the way of the Samurai yourself. The costume photoshoot will provide you with a really unique souvenir for home.
It comes to no surprise that Tokyo has claimed the title of reigning champion of weirdly themed cafés. There are animal cafés, where you can come in close contact with cats, reptiles, goats, hedgehogs, and even pet an owl. You trust inanimate objects more? Visit the Robot Restaurant! You love thrills? Dare yourself to a snack at the Dungeon, Vampire or Ninja Café. Other bizarre options include a Maid Café and Cuddles Café. You are in for a treat!