Free Guide to Work & Travel in

Costa Rica

 for Canadians 
Download a FREE Guide to planning and having an amazing working holiday in Costa Rica. This comprehensive guide, created by our knowledgeable travel advisers, is tailored for IEC-qualified Canadians and provides essential information on the entire process. Learn how to apply for your visa, get insider information on how to land a great job, find accommodation about where to travel and get answers to all other questions you may have.  
Capital City
San José
Currency
Costa Rican Colón (CRC) 
Population
5.2 Million
Transportation
buses, trains, rail, and domestic flights
Overview of the Working Holiday Visa in Costa Rica 
A working holiday in Costa Rica seamlessly fuses work, travel, and cultural immersion. Engage in meaningful work like teaching English while embracing the Pura Vida lifestyle, seamlessly integrating into the local community. Experience the vibrant culture firsthand and enhance your interactions through basic Spanish.
The journey offers a range of job opportunities, such as teaching English, which not only sustains your stay but also creates a positive impact. As you inspire and educate, you'll also have the chance to explore Costa Rica's stunning landscapes, from serene beaches to lush rainforests and enchanting volcanoes. Prioritize staying hydrated, safeguarding against insects, and carrying comprehensive travel insurance for a secure adventure.  
Balancing work commitments with adventurous explorations, you'll find yourself immersed in local accommodations, savoring traditional cuisine, and participating in cultural festivities. Forge connections with fellow participants and local communities, enriching your journey with personal growth, cultural understanding, and lasting memories. This working holiday promises a dynamic experience, where teaching and traveling converge against the backdrop of Costa Rica's captivating scenery and welcoming ambiance.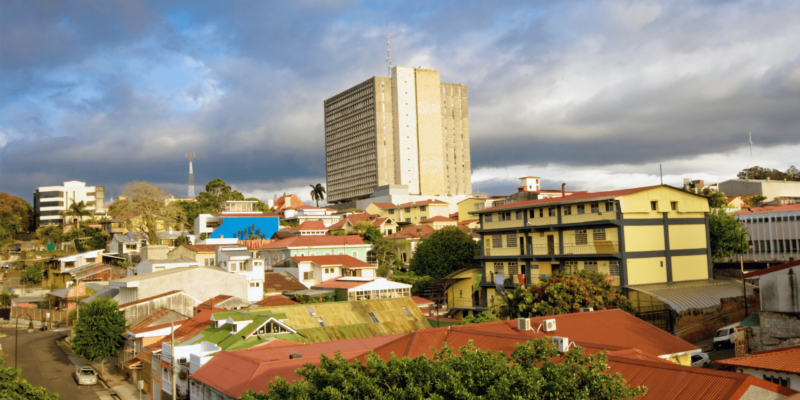 Eligibility Requirements for Working Holiday Qualified Canadians 
Costa Rica has certain requirements for Canadians traveling for a working holiday visa. To be eligible, Canadians must meet specific eligibility criteria for the application process:  
You must be a Canadian citizen with a valid Canadian passport (valid for a minimum six months past the end date of the visit) 

 

You must be between the ages of 18 and 35 years 

 

You must be in good health 

 

You must have a clear police record 

 

You must provide proof of financial resources (at least $2,500 CAD) 

 

You must not be accompanied by any dependents

 

You must purchase travel health insurance for the full duration of your stay in Costa Rica 

 

You have not held a youth mobility visa for Costa Rica before 

 
Note: You need a job offer to apply for a working holiday visa (also known as a youth mobility visa). But you can enter Costa Rica as a tourist and stay there for 90 days until you have been placed in a teaching position by our partner. You then need to apply for a temporary residence permit, which costs $200 USD. Through the visa for Costa Rica, you are allowed to stay in Costa Rica for up to 12 months.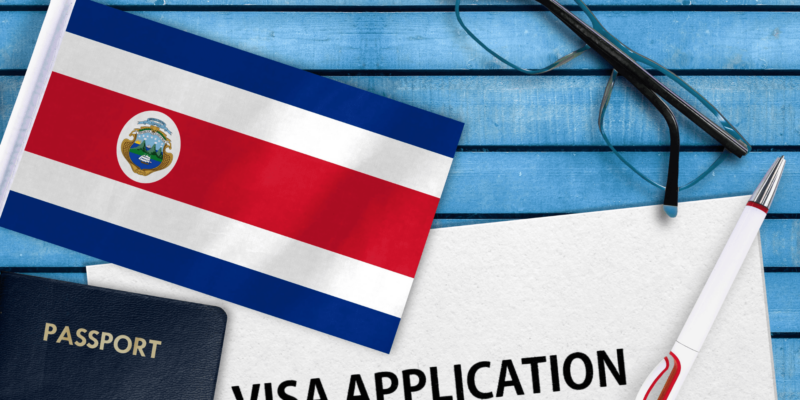 Eligibility Requirements for the Teach in Costa Rica Program 
We at GO International work with our partner in Costa Rica to provide job placements as English instructors. To participate in our program, Canadians must meet specific eligibility criteria for the application process:  
You must be eligible for the working holiday visa for Canadian citizens 

 

You must hold a TESL/TEFL certificate (120 hours) or be willing to book our Teach in Costa Rica + TESL program 

 

You must hold a 4-year bachelor's degree or pay the $250 CAD extra charge 

 

You must be between the ages of 22-35 years (18-21 years only by request) 

 

You must be a native English speaker with no strong accent 

 

You must be willing to commit for 6-12 months 

 

You must provide a clear background check during your application 

 

You must purchase travel health insurance for the full duration of your stay in Costa Rica 

 

You must be of good health and disclose any mental or physical health conditions during your application 

 

You must cover any tattoos and remove any facial piercings (apart from the standard ear piercings) during teaching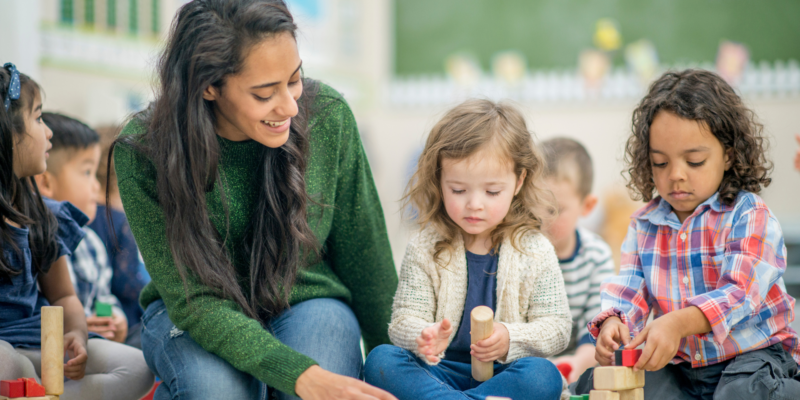 Navigating the Working Holiday Visa Process
Your journey to Costa Rica begins with understanding the visa process. Here is a guide to your visa application to allow an easy transition from Canada to Costa Rica.    
Step 1: Document Preparation 
Before leaving Canada, you must take all the Canadian documents that would be needed for the application of the working holiday permit or residency in Costa Rica.  
The documents to be prepared in Canada are the following documents:  
Birth certificate 

 

Criminal record check (with no more than 6 months of emitted) 

 

Recent certification (no more than one month of issuance) covering the last three months to prove you have enough funds (CAD$2500) to cover your expenses at the beginning of your stay in Costa Rica 

 
Please review and have the documents properly authenticated by the corresponding Canadian authorities before coming to the Consulate. The documents will be legalized and given back to you. You must take these documents to Costa Rica, to finish the procedure to have a temporary residence.  
Documents legalized by the Consulate must be taken to the Authentication Office of the Ministry of Foreign Affairs of Costa Rica for authentication of the Consul's signature. Documents issued in other language than Spanish to be valid in Costa Rica must be translated by an official translator. The list of official translators is available on the website of the Ministry of Foreign Affairs of Costa Rica.  
Step 2:

Temporary Residence/Permit Application
Once you are in Costa Rica, you must continue the process to get a temporary residence/permit at the General Direction of Immigration in San José, Costa Rica, where the applicant will request the temporary residency under the category that applies to their case. For example: a specific occupation worker, a professional, a specialized technician, or a worker under contract, as appropriate.  
Below you will find the main requirements that you with your employer must present to the General Direction of Immigration to process your temporary residence:  
Written and signed request to the Director General of Immigration Costa Rica, to get a temporary resident or special category as specific occupation worker, professional, specialized technician, worker under contract, whichever is applicable. Such written request must include the following applicant's information: Full name, nationality, profession/occupation, date and place of birth, passport number, validity and type, address and place or means to receive notifications. The signature can be placed in front of the immigration officer who receives the application or have it notarized by a Costa Rican public notary. Complete the affiliation form available at the website of the Direction of Immigration. Birth certificate legalized and translated into Spanish by an official translator. 

 

Complete the

affiliation form

available at the website of the Direction of Immigration. 

 

Birth certificate legalized and translated into Spanish by an official translator. 

 

Criminal Records legalized and stating not being condemned in the country of origin or any other country of residence in the last three years and translated into Spanish by an official translator. 

 

Certified true copies of all passport pages of the applicant or presentation of the original passport and a copy to be confronted by the official who receives the application. 

 

Proof of registration in the Consular Registry of the Embassy of Canada in Costa Rica. 

 

Proof of registration of fingerprints with the Police Archive at the Ministry of Public Security of Costa Rica. 

 

Two recent passport photos. 

 

Pay the applicable fee of US$50 to be deposited in Banco de Costa Rica account number 242480-0 

 

Applicable fee of 125 colones plus 2.50 colones per page of application presented to be deposited in Banco de Costa Rica account number 242480-0 

 

Contract of employment from a Costa Rican employer accrediting the applicant as a specific occupation worker, professional or specialized technician, as applicable, indicating the name of the employer, address and other relevant contact information, the job title of the position being offered, job description, duties and terms of employment, including salary, normal working hours, and duration of the contract. 

 

Under oath declaration of the employer indicating the specialized functions and knowledge of the person to be fitted for the job. 

 

Legal identification of the company/employer that requests the working permit for the foreigner, with no more than one month of issuance as well as confirmation that the hiring company is up to date with their legal obligations (sanitary and health permits, operating permit and taxes, as applicable. 

 
Step 3:

Receive Your Work Visa Approval 
If your application is approved, your passport will be stamped with the visa. Once in Costa Rica, adhere to the rules and regulations of your program, including program objectives, duration, and any other requirements.  
Strategizing for Your Working Holiday Program in Costa Rica 
Embarking on a working holiday program requires careful planning and preparation. Here are some key areas to focus on:  
Financial Planning: Creating a comprehensive budget that accounts for visa fees, travel expenses, accommodation costs, daily living expenditures, as well as setting aside emergency funds, ensures you have a clear financial roadmap throughout your journey. By understanding the cost of living, you'll be better equipped to manage your finances and make the most of your time in Costa Rica without unnecessary financial stress. Read more tips and strategies here.  
Transportation: Research and familiarize yourself with the country's transportation options, including public buses, rental cars, and rideshare services. Purchase a local SIM card for your phone to access navigation apps and stay connected. Depending on your location and work arrangements, plan your daily commute and explore transportation routes to your workplace and other destinations.  
Bank Account: Research local banking options and open a bank account for smoother financial transactions. Look for banks with convenient ATMs and favorable currency exchange rates. Inform your bank about your travel plans to avoid any issues with accessing funds abroad. Prioritize online banking for easy monitoring of your finances, and ensure you have access to online banking platforms while in Costa Rica to stay in control of your monetary resources.  
Cultural Preparation: Familiarizing yourself with the customs, traditions, and social norms of the country will help you navigate daily interactions with locals and colleagues. Learning basic phrases in Spanish not only aids communication but also showcases your respect for the local culture. Understanding Costa Rica's cultural nuances allows you to engage more meaningfully, avoid misunderstandings, and create authentic connections that enrich your experience.  
Balancing Work and Exploration: Establish a clear work schedule that allows you to fully immerse yourself in your job while also carving out dedicated time for leisure, travel, and cultural experiences. By planning ahead and maintaining a healthy work-life balance, you can make the most of your time in Costa Rica, ensuring you have the opportunity to both excel in your work responsibilities and savor the diverse beauty and culture the country has to offer.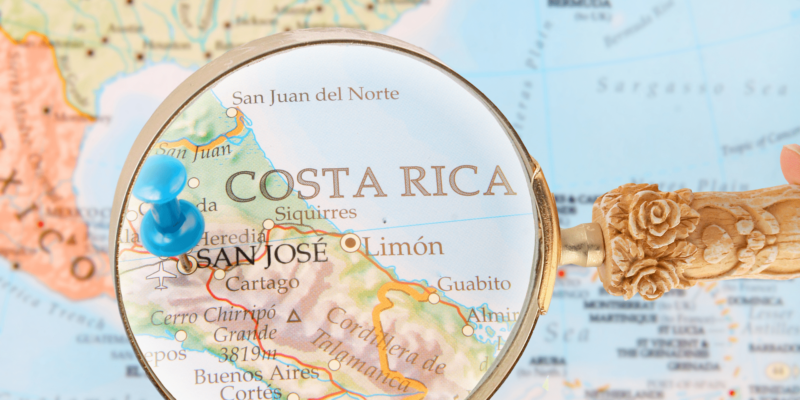 Embracing the Costa Rican Culture and Lifestyle 
Embracing the Costa Rican culture and lifestyle is a rewarding aspect of your working holiday program. Immerse yourself in the "Pura Vida" way of life, characterized by a laid-back and positive attitude. Engage with locals by participating in cultural events, festivals, and community activities. Delve into the country's rich traditions through trying authentic cuisine, learning about local crafts, and exploring historical sites. By respecting local customs, practicing basic Spanish phrases, and forming connections with residents, you'll not only enhance your experience but also gain a deeper appreciation for the vibrant tapestry of Costa Rican life. Get additional insight into a day in the life of a working holidaymaker through this article.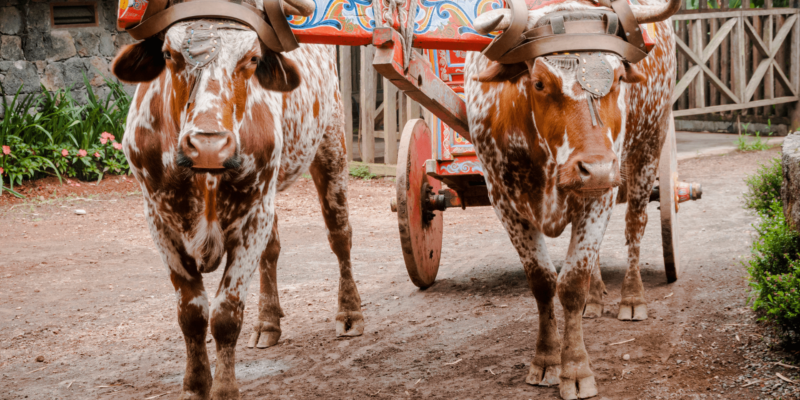 Costa Rica offers a wealth of stunning landscapes, historical sites, and vibrant cities to explore. Here are the top five must-visit places in Costa Rica:  
Arenal Volcano:

This iconic volcano offers a mesmerizing blend of lush rainforests and steaming crater, attracting adventurers with its hiking trails, hot springs, and the chance to witness natural beauty in its raw form. 

 
Monteverde Cloud Forest Reserve:

An enchanting realm of mist-shrouded trees and diverse wildlife, Monteverde offers unparalleled opportunities for birdwatching, zip-lining, and exploring suspended walkways amidst the captivating cloud forest. 

 
Manuel Antonio National Park:

Nestled along the Pacific coast, this park boasts pristine beaches and dense rainforests teeming with wildlife. Its unique blend of marine and terrestrial ecosystems makes it a paradise for nature enthusiasts. 

 
Tortuguero National Park:

Known as the "Amazon of Costa Rica," Tortuguero's intricate network of canals leads you through dense jungles where you can spot nesting sea turtles, colorful birds, and abundant flora. 

 
Corcovado National Park:

Remote and biodiverse, Corcovado is a haven for those seeking untamed wilderness. Its untouched beaches, elusive wildlife like jaguars and tapirs, and dense vegetation make it a truly immersive and unforgettable natural experience.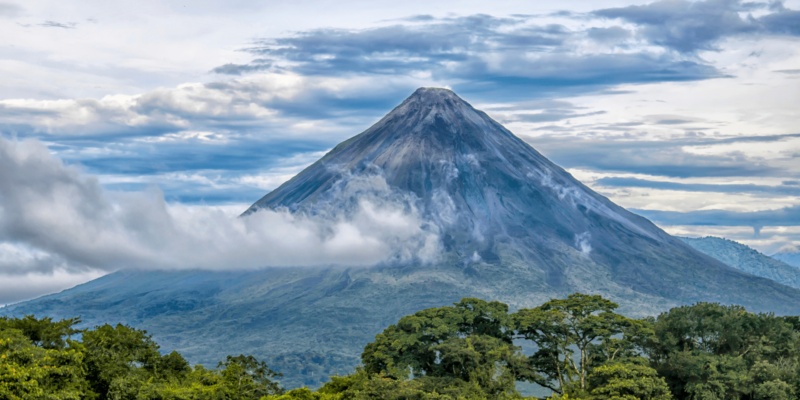 How do I qualify for a working holiday in Costa Rica?
Check if you meet the eligibility requirements set by the working holiday agreement between Canada and Costa Rica. Ensure your passport has a minimum validity of six months beyond your intended stay.  
Note: The eligibility requirements for GO International's Teach in Costa Rica program is slightly different. Make sure to check the requirements for this program on our website.  
Can I work in Costa Rica?
Our Teach in Costa Rica program provides job placements for English teaching roles. These positions can be at a language academy, international school, or online. 
How long will it take to secure a teaching position once my TEFL course is completed?
Usually, we work on the placement process during the course and aim to get placements finalized by the time the course is complete. Most candidates receive their placements in the third or fourth week of the course. 
Will I have the opportunity to choose where I teach and what age group I teach?
You will be asked for your preferences regarding the type of job (in-person vs. online), location type (beach vs. city), or other factors such as salary or age group. Our partner in Costa Rica will try to facilitate your preferences, but it is important for participants to be open-minded in their approach to placements.  
Is knowledge of Spanish necessary?
While not mandatory, basic Spanish can enhance your experience and interactions. Consider taking language classes to improve communication.  
Can I bring my family with me?
The working holiday visa is typically for individuals only. Family members will need different visa options.  
Can I use my Canadian driver's license in Costa Rica?
Temporary visitors can use their valid Canadian driver's license for up to three months. For longer than that, consider obtaining an International Driving Permit or a Costa Rican driver's license.  
What are the benefits of participating in the working holiday program?
Participating in the working holiday program can provide several benefits, including the opportunity to gain valuable work experience, enhance language skills, develop cultural understanding, and expand professional networks. 
What is the significance of a working holiday in career development?
A working holiday plays a significant role in career development as it allows individuals to explore new environments, learn from different work cultures, and acquire transferable skills that can enhance their professional growth. 
Embarking on a working holiday in Costa Rica is a remarkable opportunity to blend work, travel, and cultural exploration. This guide has equipped you with valuable insights to plan and execute a fulfilling journey. From securing the visa, embracing the Pura Vida lifestyle, and immersing yourself in the local culture, your working holiday promises personal growth, memorable experiences, and meaningful connections. As you step into this transformative adventure, remember to approach each challenge with an open mind, seize every opportunity, and savor the beauty of Costa Rica's landscapes, traditions, and vibrant communities. Your working holiday promises to be a chapter of growth, discovery, and unforgettable moments in the heart of Central America's natural and cultural wonderland.  
If you or someone you know is considering a working holiday in Costa Rica, please feel free to reach out to us. We are committed to offering help and guidance in any way we can.  
Do you have a passion for teaching and would like to live in Paradise? Then this program is as close as it gets! Discover the beauty of Costa Rica while gaining valuable teaching experience through extensive training and practical application.
We help you go places. We promise!