Working Holiday Visa
Visa
Beaches, Volcanoes, Rivers & Exotic Fauna...

Teaching in paradise!
Costa Rica has emerged as one of the most popular destinations to teach in the Americas. It is a country with amazing natural beauty and cultural richness and one of the safest environments for foreigners!
Are you looking to have a great cultural experience, earn a sustainable income, practice your Spanish, and contribute to people improving their knowledge and life opportunities? Then this is your chance!
LET'S GET STARTED!
Your dream of going to Costa Rica is finally taking shape and has become a concrete plan. Now you probably have a ton of questions and luckily GO International has all the answers and more.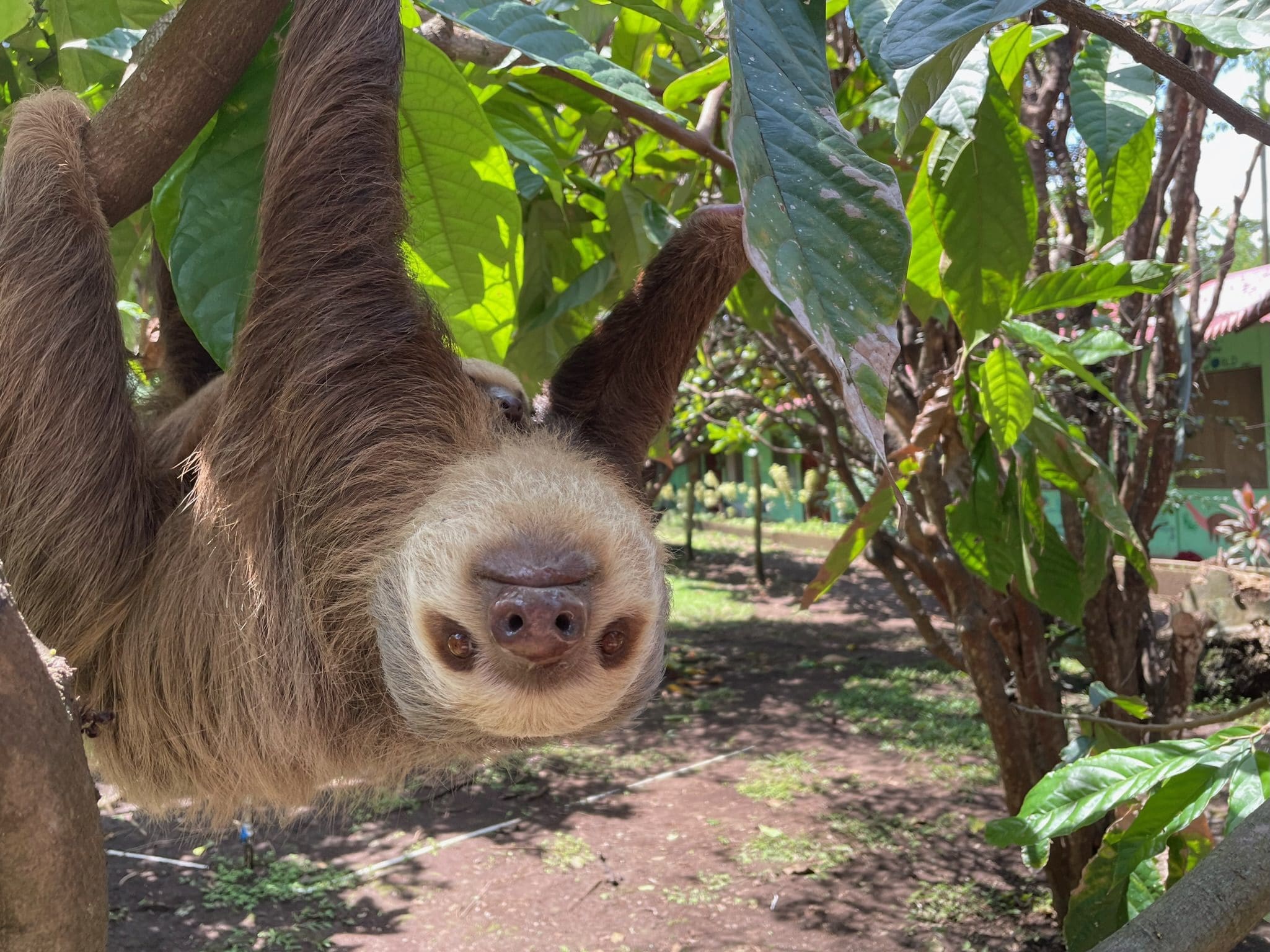 What is a "Work and Travel"?
A Working Holiday Visa provides you with the opportunity to legally live and work in a foreign country. This means, that you will be able to take any job – depending on your work experience, professional and language skills, of course! Earn the money to pay for your living costs and travel adventures. Work and Travel is the most affordable program without having to rely on your savings or trust fund.
What are the advantages of GO International's Teach in Costa Rica Program?
Costa Rican culture has a vibrant merge of indigenous heritage and Spanish colonial influence, which makes it an exciting choice as a Working Holiday destination, but also more challenging than the average English-speaking work abroad country. Thankfully, GO International and its Costa Rican partner will be by your side all the way to create a rewarding and fun experience!
GO International Travel Expert will discuss your program options for Costa Rica and support you pre-departure, while you are in Costa Rica and after your return to Canada.
You will receive assistance in applying for your Working Holiday visa by checking that your application is correct and complete.
Upon arrival in Costa Rica, you will join an exciting cultural orientation week in San Ramon, which includes highlights such as a lectures on Costa Rican culture and history, a trip to a coffee plantation, volunteering at a Wildlife Rescue Centre, cooking classes and MUCH MORE!
120 Hour in-Class TEFL / TESOL Course to provide you with significant instruction on the theories, strategies and techniques of teaching English as a second/foreign language.
Teaching placement with a baseline salary of at least $700 USD.
You have the option to get FREE teaching placements in any of our partners' destinations – for the rest of your life!
Local Support from our partners in Costa Rica to stop by for advice or simply a chat.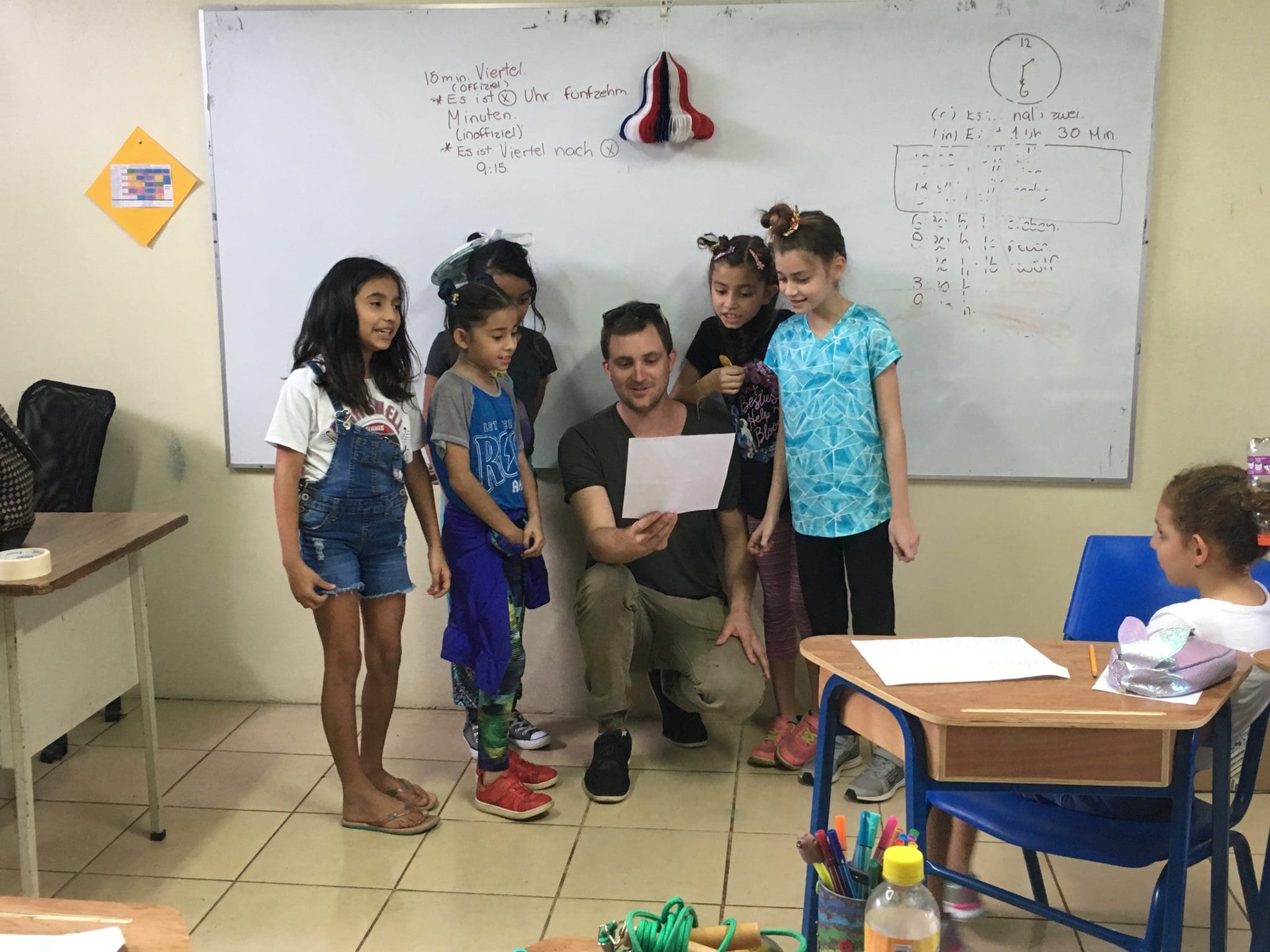 The Details
Have you ever dreamed about working in paradise surrounded by white beaches and exotic animals? Then this is your chance! Teach in Costa Rica is an immersive cultural program that will offer you the amazing opportunity to explore the rich Costa Rican culture and hospitality while earning money and valuable teaching experience.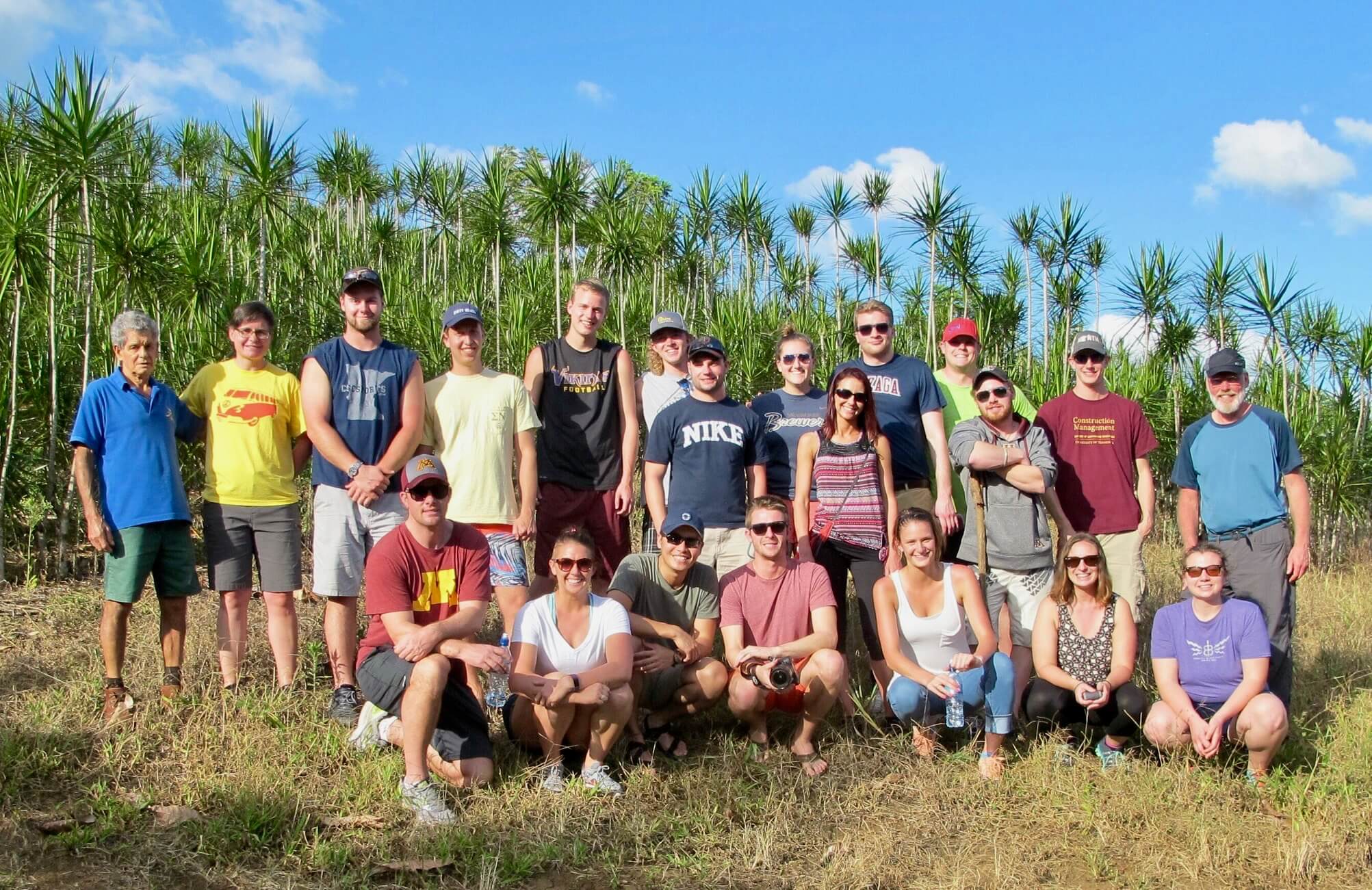 An amazing, interactive, orientation on Costa Rican culture and language
Opportunity to bond with other teachers-in-training and staff members
Exciting and informative cultural excursions such as visiting a coffee plantation and local Costa Rican history museum, and learning about traditional sugarcane processing
Market visit and cooking class
Volunteering at a local wildlife rescue center
Experience a trip to a waterfall and/or hot-springs
Additional Spanish language lessons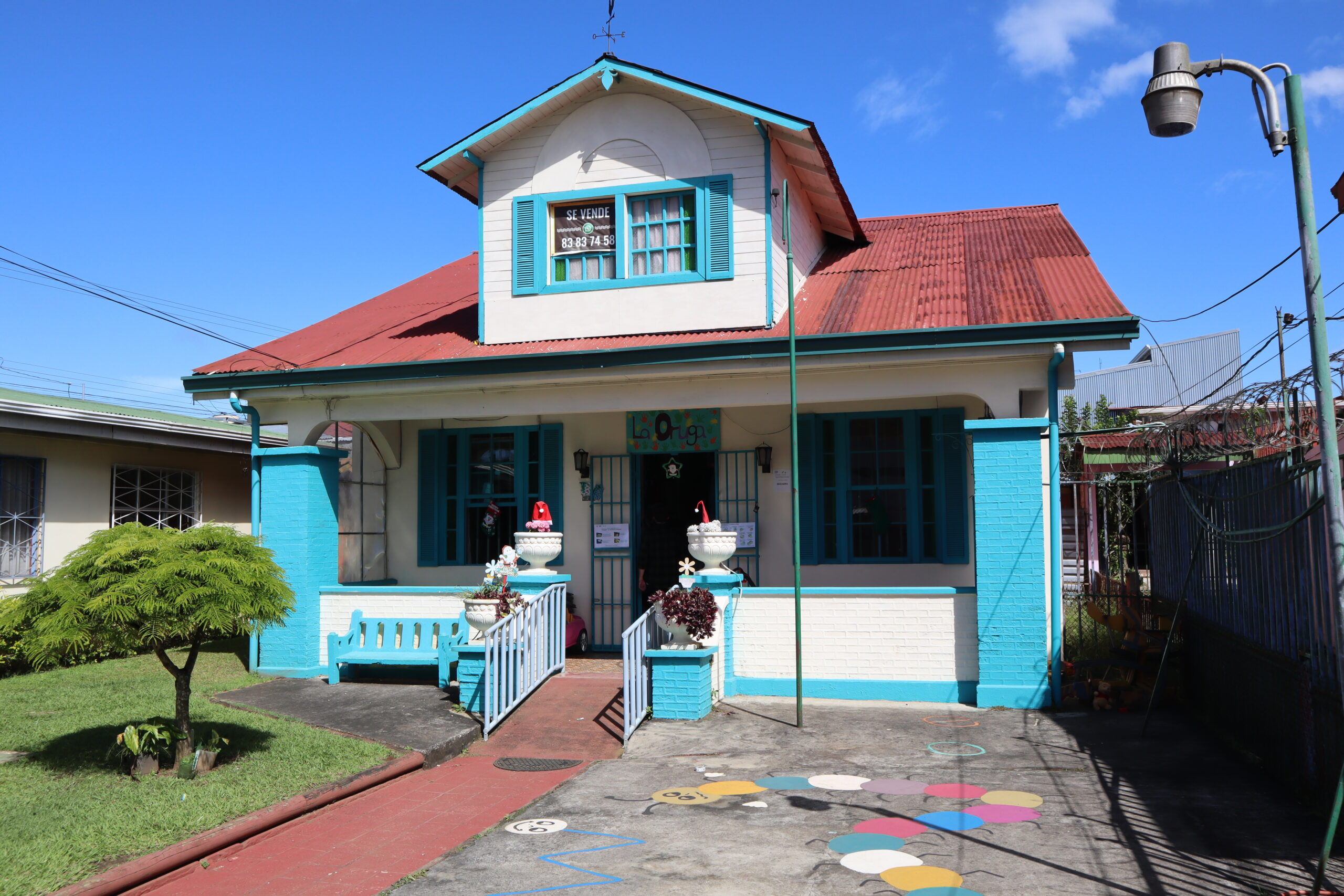 During your orientation week and TESL Course you will stay in beautiful San Ramon in the Central Valley region of Costa Rica.
San Ramon is a medium-sized town surrounded by lush green forest with a bustling city centre and ancient churches.
Shared accommodation with an en-suite bathroom and fans.
You will have access to common areas for study and relaxation, as well as a kitchen.
After the TESOL Course, our partners in Costa Rica will provide assistance with finding long-term  housing, and schools will often assist as well.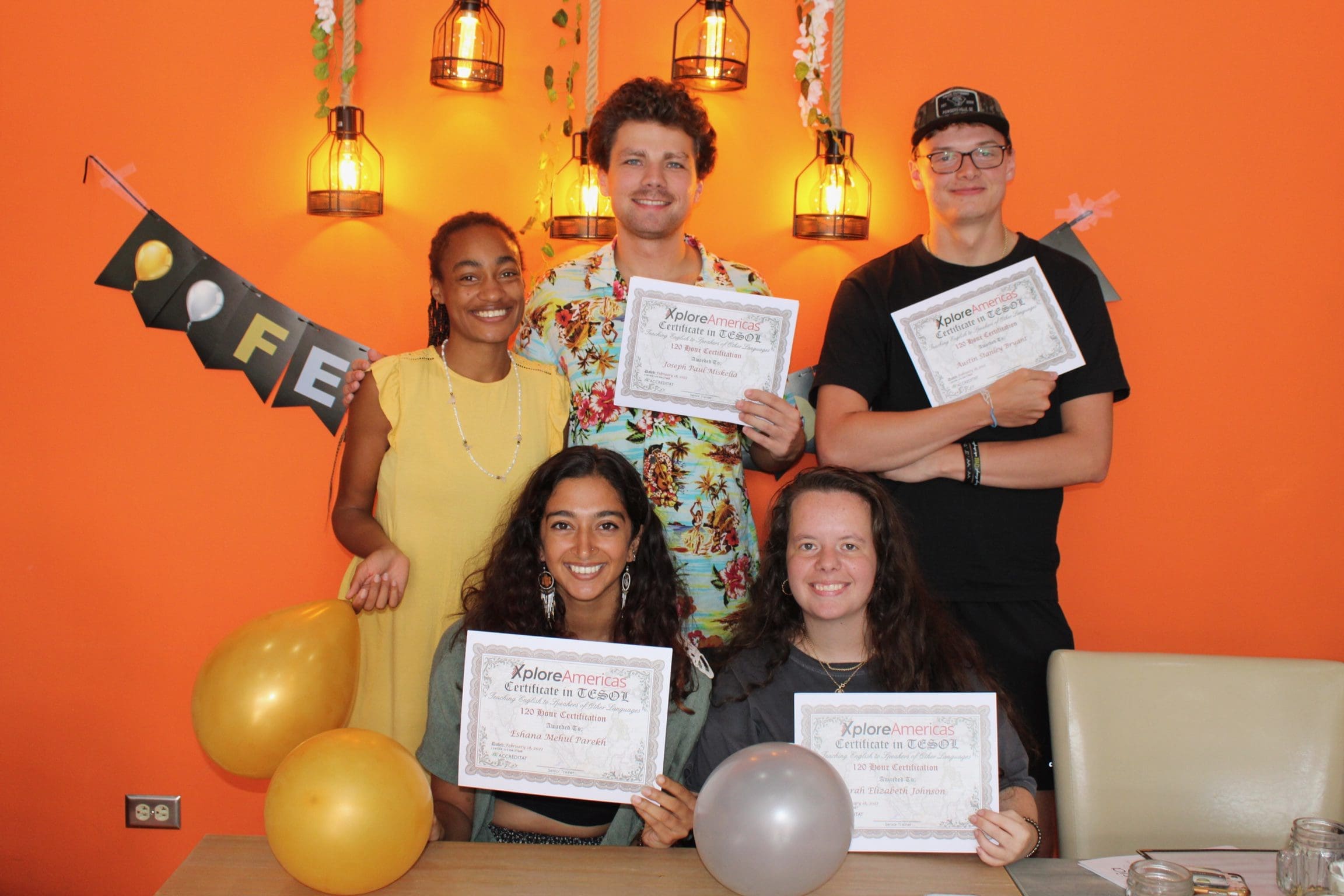 Internationally accredited, 120-hour TESOL course to teach in nearly every Western, native-English speaking country, as well as across Europe, Asia, South America, and beyond.
16 hours of observed teaching practice, followed by individual instructor feedback to help teachers improve.
The course will cover the history and theory of teaching English as a foreign/second language, and will focus on significant practical training, including extensive lesson planning, presentations, and feedback from peers and instructors. You will also be offered advice and guidance for effective classroom management and tons of helpful tips, tricks and examples of how to teach English to every age group.
The course includes a teacher practicum in a local language school to prepare for your teaching placement.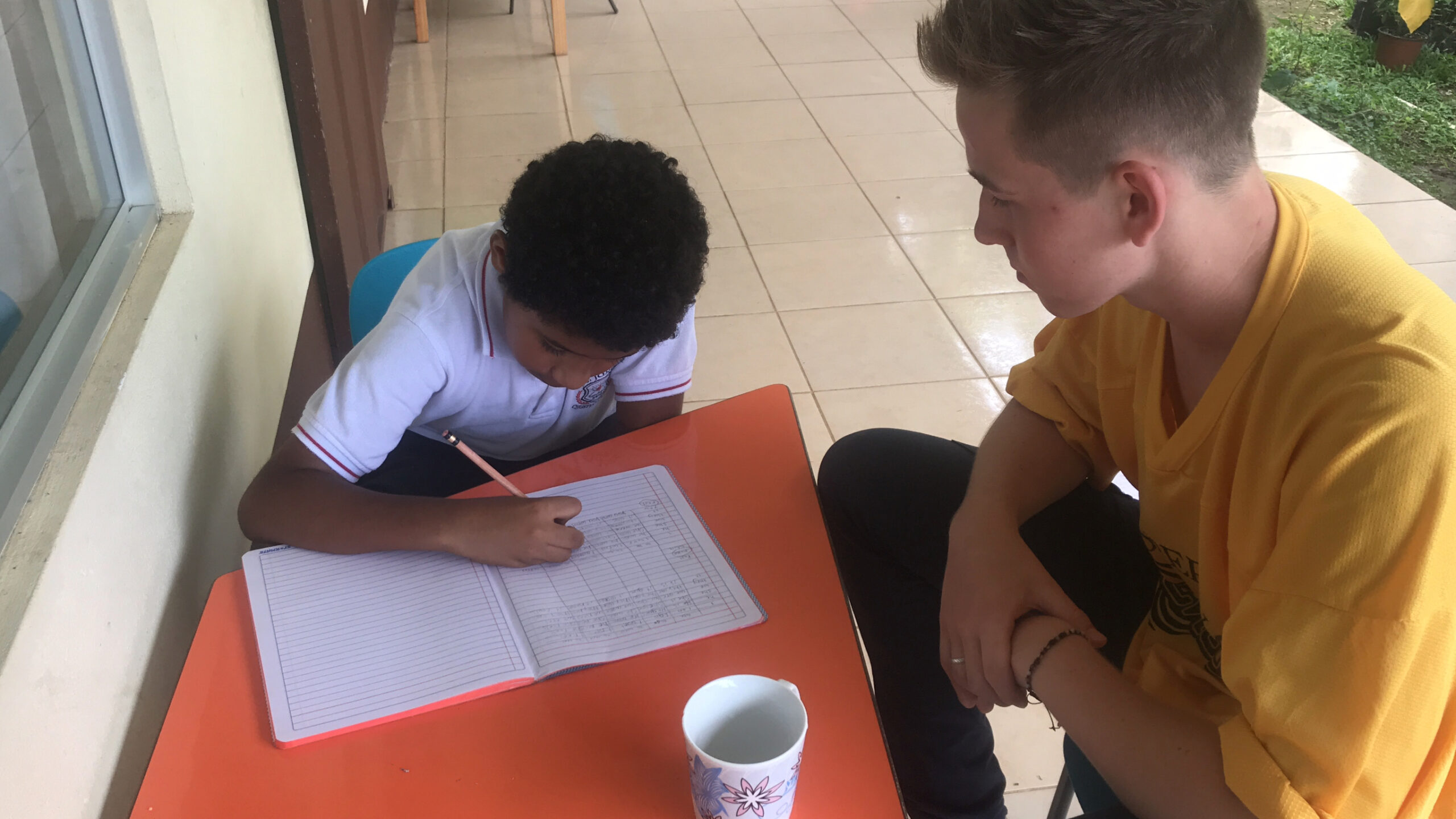 No Spanish language skills are needed (schools prefer the method of full English language immersion).
The two types of placements in Costa Rica are Local Academies and Online Placements.
The placement coordinator will help identify whether online teaching or local academies would be a better fit. Please be flexible!
You will be working with small groups of students (typically young professionals or young adults).
Work will typically be 20 – 30 hours per week and might increase over time.
On average academy teachers will earn around $700 USD per month (enough to cover living expenses). You can supplement your income with online classes if needed.
Peak hiring is in December and June but you can start year-round.
Many language schools are across the country but the greatest concentration of language schools are in the central valley.
Step-by-step guide on how to apply for your Working Holiday visa
Personal support by our GO International travel experts prior to your departure
Detailed pre-arrival preparation (including packing list, tips and tricks and arrival coordination)
Airport pick-up (Sunday before start date)
Comprehensive job placement service and documentation guidance
Extensive training before placement (including interview and demo lessons prep)
Teaching placement for 6-12 months (contract will be vetted)
One-week cultural orientation in San Ramon
Shared accommodation in San Ramon during orientation week
T-Shirt from our partner in Costa Rica
Ongoing support throughout your stay in Costa Rica
Life-long FREE teaching placements in any of our partners' destinations (degree holders only)
What's not included:
Airfare and transport within Costa Rica
Visa Fees
Accommodation once placed
Personal Expenses
Travel Health Insurance (mandatory)
TO BE ELIGIBLE FOR THE PROGRAM:
You must be eligible for the Working-Holiday Visa for Canadian Citizens
You must hold a TESL/TEFL certificate (120 hours) or be willing to book our Teach in Costa Rica + TESL program.
You must hold a 4-year Bachelor degree or pay the $250 CAD extra charge
You must be between the ages of 22-35 years (18-21 years only by request)
You must be a native English speaker with no strong accent.
You must be willing to commit for 6-12 months
You must provide a clear background check during your application
You must purchase a travel health insurance for the full duration of your stay in Costa Rica
You must be of good health and disclose any mental or physical health conditions during your application
You must cover any tattoos and remove any facial piercings (apart from standard ear piercings) during teaching
TO BE ELIGIBLE FOR THE WORKING HOLIDAY VISA:
You must be a Canadian citizen with a valid CANADIAN PASSPORT (valid for at a minimum six months past the end date of the visit)
You must be between the ages of 18 and 35 years
You must be in good health
You must have a clear Police Record
You must provide proof of financial resources (at least $2,500 CAD)
You must not be accompanied by any dependants
You must purchase a travel health insurance for the full duration of your stay in Costa Rica
You have not held a Working Holiday Visa for Costa Rica before.
Note: You need a job offer to apply for the Working Holiday visa. But you can enter Costa Rica as a tourist and stay there for 90 days until you have been placed in a teaching position by our partner. You then need to apply for a temporary residence permit, which costs $200 USD.
Through the Working Holiday Visa, you are allowed to stay in Costa Rica for up to 12 months.
5 MUST-SEE PLACES FOR YOUR

COSTA RICA

BUCKET LIST!
Discover gorgeous places in Costa Rica while joining GO International!
---
The Fortuna Waterfall – La Fortuna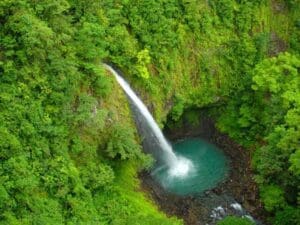 The Fortuna waterfall is located in a biological reserve within a tropical wet rainforest and towering over 230 feet high. It is one of the most famous waterfalls in Costa Rica and a must-see attraction during your stay in Costa Rica. The hike is well worth the effort.
---
National Theater of Costa Rica – San José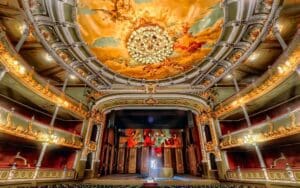 The building is considered the finest historic building in the capital of Costa Rica, and it is known for its fantastic interior which includes lavish furnishings. It opened to the public on 21 October 1897 with a performance of Goethe's Faust.
---
Manuel Antonio National Park – Quepos, Puntarenas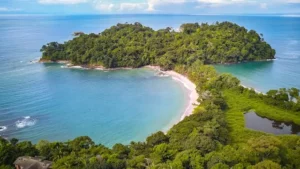 With a land area of 1,983 ha, it might be the smallest National Park in Costa Rica. However, it is well-known for its beautiful beaches and hiking trails. The park welcomes as many as 150,000 visitors annually.
---
Mistico Arenal Hanging Bridges – Alajuela, La Fortuna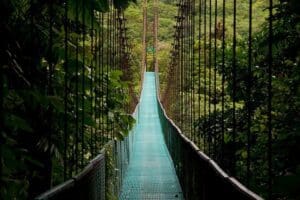 Hanging bridges are a highlight of any trip to Costa Rica. From the amazing canopy views to the wildlife on the trail, this activity is one to experience. The Hanging Bridges guided tour is a perfect opportunity to connect with nature.
---
Arenal Volcano – Alajuela, La Fortuna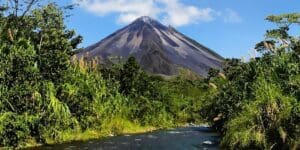 Without a doubt, the most popular and recognized of Costa Rica's volcanoes that will take your breath away. The Arenal Volcano will be in the background as you make your way through forests and old lava fields.