Free Guide to Work & Travel in South Korea for Canadians 
Download a FREE Guide to planning and having an amazing working holiday in South Korea. This comprehensive guide, created by our knowledgeable travel advisers, is tailored for IEC-qualified Canadians and provides essential information on the entire process. Learn how to apply for your visa, get insider information on how to land a great job, find accommodation about where to travel and get answers to all other questions you may have.  
Key Facts about South Korea
Currency
Korean Won (KRW) 
Population
51.7 Million
Transportation
buses, subways, trains, ferries, and domestic flights
Overview of the Working Holiday Program in South Korea 
The Working Holiday Program in South Korea, known as the "Working Holiday Visa (H-1)," presents an exciting opportunity for young Canadians to engage in a cultural exchange adventure while working part-time and exploring all that South Korea has to offer. Geared towards individuals aged between 18 and 30, this program aims to foster cross-cultural understanding and provide participants with a unique way to experience life in South Korea.  
Canadians can apply for this program as Canada has a bilateral agreement with South Korea for a working holiday visa. The application process involves submitting necessary documents – like a valid passport, application form, proof of financial means, and a medical certificate – to the South Korean embassy or consulate in Canada. It's important to note that while the visa allows for part-time work, the main emphasis is on cultural immersion and exploration, rather than full-time employment.  
It's worth noting that certain restrictions apply to the types of jobs participants can take up, and quotas may be in place for specific nationalities. The visa typically permits multiple entries into South Korea within its duration, granting Canadians the flexibility to travel in and out of the country during their stay. For the most accurate and up-to-date information regarding eligibility criteria, application procedures, and regulations, prospective participants from Canada are encouraged to refer to the official website of the South Korean embassy or consulate in Canada or consult the relevant Canadian government immigration resources.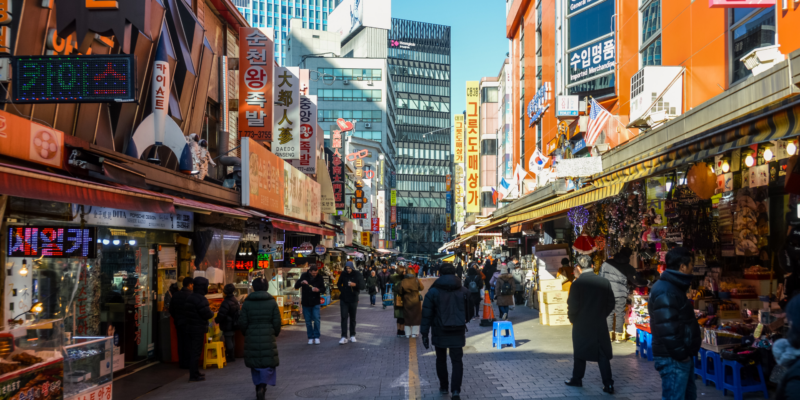 Eligibility Requirements for IEC-Qualified Canadians
South Korea has certain requirements for Canadians traveling for a South Korean working holiday visa. To participate in this program, Canadians must meet specific eligibility criteria for the application process:  
Be a Canadian citizen residing in Canada 

 

Have a valid Canadian passport (valid for at least 13 months at the time of the application) 

 

Must be between the ages of 18 and 30 (inclusive) 

 

Have a clean police record 

 

Must be in good health (proof of physical examination)

 

Must provide a recent RCMP criminal background check 

 

Provide proof of financial resources (minimum of $3000 CAD) 

 

Book travel insurance for the full duration of your stay (minimum coverage of $40,000 CAD) 

 

Submit all the documents necessary to support your visa request in person at a Korean embassy/consulate 

 

Must not have held a Working Holiday visa for Korea before 

 
You can stay and work in South Korea for up to 12 months. You can participate in the Working Holiday program once.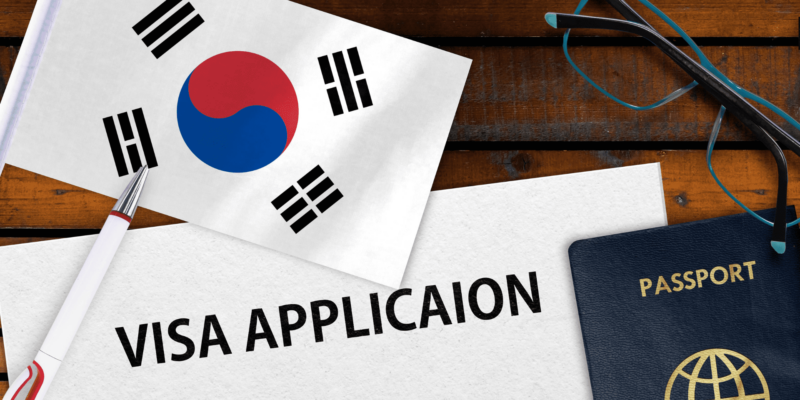 Navigating the South Korea Working Holiday Visa Process
Your journey in South Korea begins with understanding the visa process. Here is a guide to your visa application to allow an easy transition from Canada to South Korea.  
Step 1: Document Preparation 
The first step in the process is gathering the necessary documents. This includes:  
A valid passport and one passport photo (3.5×4.5cm) 

 

Return ticket or proof of sufficient funds to purchase one 

 

Supporting financial documentation of $3,400 CAD (ex: certified copy of a bank statement) 

 

Health Insurance that remains valid throughout your stay in Korea (Coverage: KRW 40,000,000 minimum) 

 

Application fees 

 

Criminal record check 

 

Medical certificate 

 

Proof of student status or highest academic qualifications 
Step 2: Submit Visa Application & Pay Fees 
The next step is to submit the Working Holiday Visa application form. You can submit your application with the return fee in two ways:  
by mailing to one of the South Korean consulates: 

 
Vancouver: 1600-1090 West Georgia Street, Vancouver, British Columbia V6E 3V7  
Toronto: 555 Avenue Road, Toronto, Ontario, M4V 2J7  
Montreal: 1250 René-Lévesque Boulevard West, Suite 3600, Montreal, Quebec H3B 4W8  
in-person at one of the South Korean consulates 

 
The Working Holiday visa costs $117 CAD. It is valid for 1 year from the visa issuance, and you should enter Korea within 3 months after the visa is issued. 
Step 3: Receive Your Working Holiday Visa 
The application processing time is typically 14 to 16 business days. If your application has been approved, great news! You will have received your working holiday visa, allowing you to live and work in South Korea for up to 12 months. There are just a few more things to do upon your arrival in South Korea.  
Step 4:

Prepare for Work and Travel

In

South Korea 
Make travel arrangements to South Korea and ensure you have appropriate travel insurance. Upon arrival, you may be asked to provide additional documentation to immigration officials, such as proof of accommodation or a return ticket.  
Upon your arrival in South Korea, it is crucial for all working holidaymakers to apply for a Residence Card. Register within 90 days of entry at the nearest immigration office. Upon receiving a residence card, you will also be assigned a unique National Identification Number (NIN). This number is crucial for various administrative and financial purposes in South Korea.  
Strategizing for Your Working Holiday in South Korea
Embarking on a working holiday in France requires careful planning and preparation. Here are some key areas to focus on:  
Financial Planning: Calculate your budget, factoring in visa fees, travel expenses, accommodation costs, and daily living expenses. Make sure you have sufficient funds to support yourself during your stay, even if your plan is to work part-time.  
Language preparation: While English is widely spoken in South Korea, learning some basic Korean phrases can greatly enhance your experience. Consider taking language classes or using language-learning apps before departure. Our Work and Travel in South Korea program offers an optional service of 4 weeks of Korean language lessons.  
Accommodation: Research and book your initial accommodation in advance. Options range from hostels to shared apartments. Look for places that align with your budget and offer a convenient location for your daily activities. Our Work and Travel in South Korea program includes 1 month of accommodation in a central guest house.  
Transportation: Explore South Korea's efficient public transportation system, including buses, subways, and trains. Get a T-money card for easy payment and smooth city navigation. Research transportation apps and routes to travel conveniently.  
Bank account: Open a local bank account upon arrival for financial management and receiving wages. Choose a bank, gather required documents like passport and visa, and simplify rent and utility payments.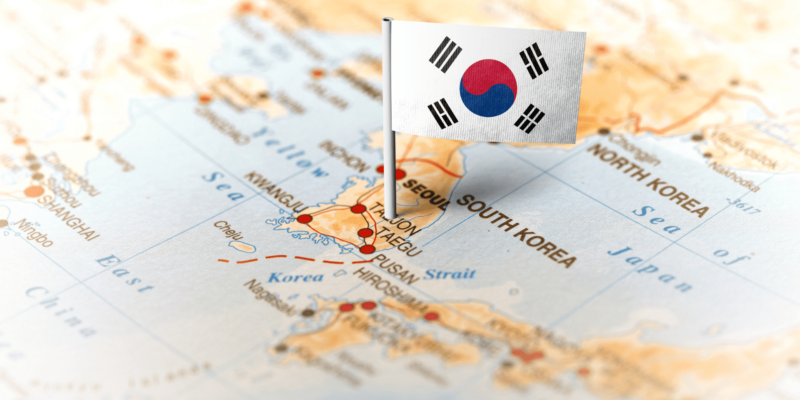 Finding a Job in South Korea 
To find a job during your working holiday in South Korea, adopt a targeted approach. Research industries like hospitality, language education, tourism, and retail often hire temporary workers. Attend local events for networking and use online platforms, such as Job Korea and Saramin to discover job openings. Craft a tailored resume and cover letter, and consider seeking assistance from local recruitment agencies specializing in foreign placements. Popular job options include teaching English, hospitality roles, retail positions, and freelancing opportunities.  
Teaching English is a common route, especially in language institutes or for private tutoring. Hospitality roles in restaurants, cafes, hotels, and retail are often available. You might also explore au pair positions, freelancing in various fields, and internships for industry exposure. Remember to adhere to visa regulations and approach your job search with determination and adaptability to secure a fulfilling job experience in South Korea.  
Embracing the Korean Culture and Lifestyle
Immersing yourself in Korean culture and lifestyle during your working holiday in South Korea is an incredible opportunity for personal growth and cross-cultural enrichment. Start by familiarizing yourself with basic Korean phrases – this simple effort can bridge communication gaps and foster connections with locals. Exploring Korean cuisine is a gateway to understanding the nation's history and tastes, so be sure to sample iconic dishes like kimchi and bulgogi from street vendors and local restaurants.  
To integrate into daily life, make use of the efficient public transportation system, mirroring the routines of locals as you navigate the city. Exploring cozy neighborhood cafes, verdant parks, and vibrant entertainment districts offers a glimpse into the everyday rhythm of Korean life. Don't hesitate to engage with Korean entertainment too – watching dramas and films can provide insights into societal norms and colloquial language.  
Your social interactions will play a crucial role in fully embracing the culture. Participate in language exchange gatherings to learn Korean and share your language skills with locals eager to practice. Enrolling in cultural classes, like traditional dance or cooking, goes beyond observation, allowing you to actively learn and engage with Korean traditions. By connecting with locals at events and community gatherings, you'll gain a deeper understanding of their perspectives and form lasting bonds. Embracing Korean culture and lifestyle will undoubtedly enrich your working holiday experience and leave you with cherished memories of your time in South Korea.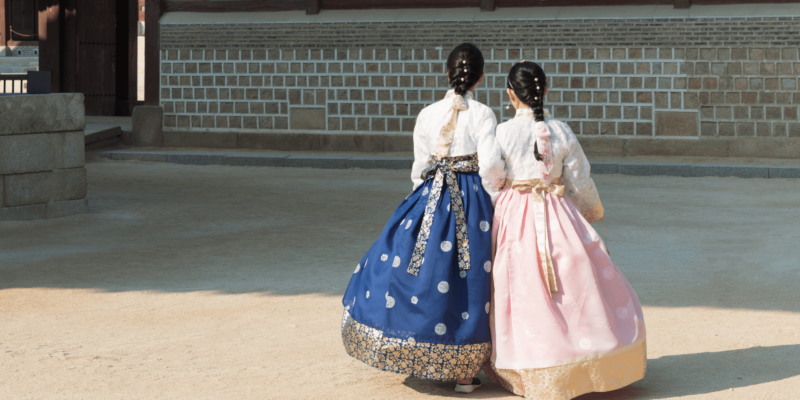 South Korea offers a wealth of stunning landscapes, historical sites, and vibrant cities to explore. Here are the top five must-visit places in South Korea:  
Seoul: The vibrant city of South Korea offers a blend of modernity and tradition, form futuristic skyscrapers to historic palaces, making it a hub of cultural diversity and technological innovation. 

 
Jeju Island: Known as the "Island of Gods," Jeju is renowned for its stunning natural landscapes, including volcanic craters, lush forests, and pristine beaches, making it a paradise for outdoor enthusiasts and relaxation seekers. 

 
Gyeongju: Often referred to as the "Museum Without Walls," Gyeongju boasts ancient temples, royal tombs, and historical sites that offer a glimpse into Korea's rich heritage, making it a cultural treasure trove. 

 
Busan: South Korea's second-largest city is famous for its bustling beaches, bustling markets, and vibrant nightlife, providing a dynamic coastal experience and showcasing the country's contemporary urban scene. 

 
Incheon: Home to Incheon International Airport, this city offers a mix of modern attractions like shopping districts and amusement parks, coupled with historic sites like Chinatown, making it a gateway to South Korea's diverse offerings.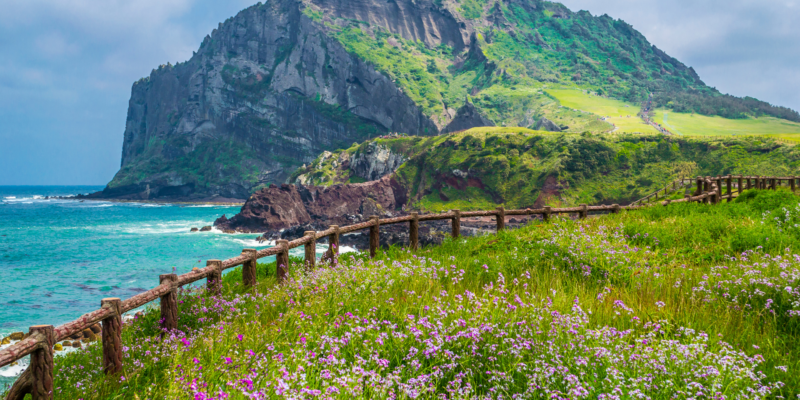 How long can I stay in South Korea with a working holiday visa?
The working holiday visa usually allows participants to stay for up to 1 year, with the possibility of extension under certain circumstances.  
What is the application fee for Canadians applying for a working holiday visa?
The South Korea working holiday visa application costs $117 CAD. It can be paid by cash or money order.
What types of jobs can I do?
The types of jobs you can do might vary based on visa regulations. Generally, you can work in industries like hospitality, retail, language education, and tourism. There might be restrictions on certain industries for public safety reasons.  
Do I need to know the Korean language to participate?
While basic Korean language skills can enhance your experience, they are not always required for participation. English is often sufficient for daily communication. Our Work and Travel in South Korea program offers an optional service of 4 weeks of Korean language lessons.  
How far in advance should I apply for the working holiday visa?
It's advisable to apply well in advance, usually at least 3 or 4 months before your intended travel date. This allows sufficient time for processing, potential interviews, and any additional requirements. Find out more on the Working Holiday Info Center website.  
Can I travel to other countries during my working holiday in South Korea?
Yes, the working holiday visa allows multiple entries into South Korea. This provides Canadians with the flexibility to travel to other countries and return during the visa's validity period.  
Can I apply for a working holiday visa if I've previously visited South Korea?
Yes, previous visits to South Korea usually do not disqualify Canadians from applying for a working holiday visa. However, ensure that you meet all other eligibility criteria.  
Where can I find the most accurate and up-to-date information about the visa application process?
For the most accurate and current information, visit the official website of the South Korean embassy or consulate in Canada. They will provide detailed instructions, requirements, and contact information for inquiries. 
How long can I work and travel in South Korea?
With a working holiday visa, you can work and travel in South Korea for up to one year. 
As you navigate the visa application process, remember that diligent research and preparation are key. The steps outlined in this guide, tailored to Canadians, serve as a roadmap to help you plan, apply, and fully embrace your time in South Korea. So, pack your bags, open your mind, and get ready for an unforgettable chapter of your life in South Korea! We highly encourage all eligible Canadians with IEC qualifications to give serious thought to applying for the Working Holiday program in South Korea. If you or someone you know is considering a working holiday in South Korea, please feel free to reach out to us. We are committed to offering help and guidance in any way we can.  
Discover the beauty of East Asia by joining GO International's Working Holiday Program in South Korea! Enjoy GO International's all-round carefree package including airport pick-up, accommodation on arrival, job services and so much more!
We help you go places. We promise!