Free Guide to Work & Travel in Ireland for Canadians 
Download a FREE Guide to planning and having an amazing working holiday in Ireland. This comprehensive guide, created by our knowledgeable travel advisers, is tailored for IEC-qualified Canadians and provides essential information on the entire process. Learn how to apply for your visa, get insider information on how to land a great job, find accommodation about where to travel and get answers to all other questions you may have.  
Language
English, Irish
Population
5.05 Million
Transportation
buses, trains, trams, ferries, and domestic flights  
Overview of the Working Holiday Visa for 

Ireland
The Working Holiday program in Ireland is an exciting opportunity for young Canadians aged 18 to 35. Participants can live, work, and immerse themselves in the rich Irish culture. To be eligible, Canadians need a valid passport, sufficient funds, and comprehensive health insurance. The program has limited spots, so it's important to stay updated on application periods and quotas. 
Once accepted, participants can seek employment in various sectors, such as hospitality, retail, or office work. This provides a chance to gain valuable work experience while financing their stay. Additionally, participants have the freedom to explore Ireland's stunning landscapes, historic sites, and vibrant cities during their time off.  
The Working Holiday program in Ireland offers an unforgettable experience of personal growth and cultural exchange. It allows Canadians to discover the beauty of Ireland, forge international connections, and create lasting memories. From lively pubs to ancient castles and breathtaking coastal cliffs, Ireland has a diverse range of experiences to offer. It's a chance to broaden your horizons, develop new skills, and embark on an adventure in one of the most enchanting countries in the world.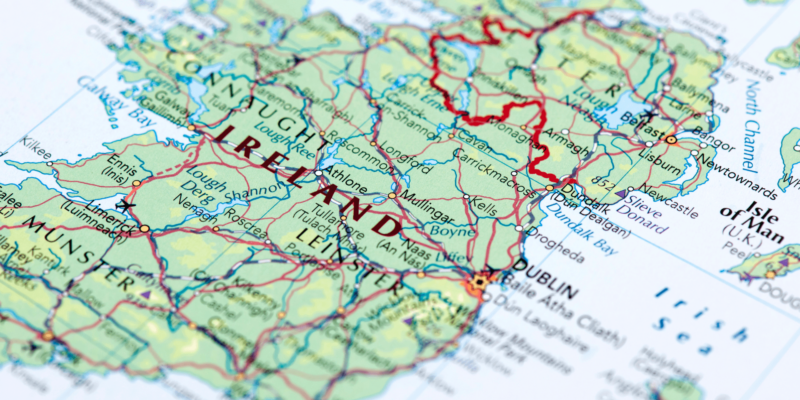 Eligibility Requirements for IEC-Qualified Canadians
Ireland has certain requirements for Canadians traveling for a working holiday visa. To participate in this program, Canadians must meet specific eligibility criteria for the application process: 
Be a Canadian citizen residing in Canada

 

Have a valid Canadian passport

 

Must be between the ages of 18 and 35 (and must not turn 36 before Ireland issues you your working holiday visa) 

 

Have a clean police record

 

Have an intermediate or better-working knowledge of English

 

Submit a bank statement that certifies you have access to at least $2,500 CAD in available funds to support yourself 

 

Have medical insurance coverage for a minimum of 1 year even if you plan on staying in Ireland for less than a year

 

Have never previously entered Ireland with a working holiday visa

 

Must not have any dependent children

 
 With the Irish working holiday visa, IEC-qualified Canadians are eligible to work and travel in Ireland for up to 24 months. 
Navigating the

Ireland

Working Holiday Visa Application Process
Your journey in Ireland begins with understanding the application process. Here is a guide to your visa application to allow easy entry into Ireland. 
Step 1: Document Preparation 
The first step in the process is gathering the necessary documents. This includes: 
Application form fully completed, signed, and dated

 

2 passport-size photos, the background must be white

 

Passport – must be valid for 30 months from your date of entry into Ireland. You must submit your passport with your application If you are a Canadian citizen applying from outside Canada, please enclose a copy of your passport stamped as "original seen" by your nearest Embassy of Ireland if abroad, or your local Garda Station in Ireland.

 

Proof of insurance for 12 months

 

Signed and dated Insurance Declaration

 

Signed and dated agreement to Terms and Conditions

 

A bank letter showing at least $2,500 CAD in support funds – must have an original stamp of signature from the bank; photocopies or printouts will not be accepted.

 

Payment

 

Completed and signed Checklist
Step 2: Submit Visa Application & Pay Fees
The next step is to submit the Working Holiday Visa application form. You can submit your application with the return fee in two ways: 
by mailing to the address:


Working Holiday Visa
Embassy of Ireland
130 Albert Street Suite 1105
Ottawa, ON
K1P 5G4
in-person at the

Irish Embassy in Ottawa

. You can make an appointment by emailing

ottawaembassy@dfa.ie

 
 The Working Holiday visa costs $150 CAD. Fees are payable by Canadian bank draft, money order, or certified cheque; debit cards are not accepted. If using a credit card, please include the name on the card, card number, and expiry date. Fees are payable to the Embassy of Ireland in Canadian Dollars; Euro not accepted. Please also include a return fee: $15 for registered post; $60 for courier service; or international courier service – confirmed based on destination. 
Step 3: Receive Your Working Holiday Visa 
The application processing time is typically between six to eight weeks. If you have received your passport back from the embassy in the mail, great news! You will have received your working holiday visa, allowing you to live and work in Ireland for up to 24 months. There are just a few more things to do upon your arrival in Ireland
Step 4: Prepare for Travel and Arrival 
Make travel arrangements to Ireland and ensure you have appropriate travel insurance. Upon arrival, you may be asked to provide additional documentation to immigration officials, such as proof of accommodation or a return ticket.
 
Upon the holder's arrival in Ireland, the Authorization becomes active. It is crucial to activate the Authorization within one year of issuance; otherwise, it will expire. The holder will be subjected to regular immigration procedures upon entry into Ireland. Within 30 days of arriving in the country, Authorization holders must register with the Garda National Immigration Bureau (GNIB) and pay the required fee (currently €300, subject to change). Following registration, participants will receive a GNIB Registration Card, which enables them to seek employment in Ireland.
It's important to note that the specific requirements and procedures may vary, so it's advisable to consult the official website of the Embassy of Ireland in Canada for the most accurate up-to-date information. In addition, Go International can provide you with assistance and tips on navigating your way through the visa application process.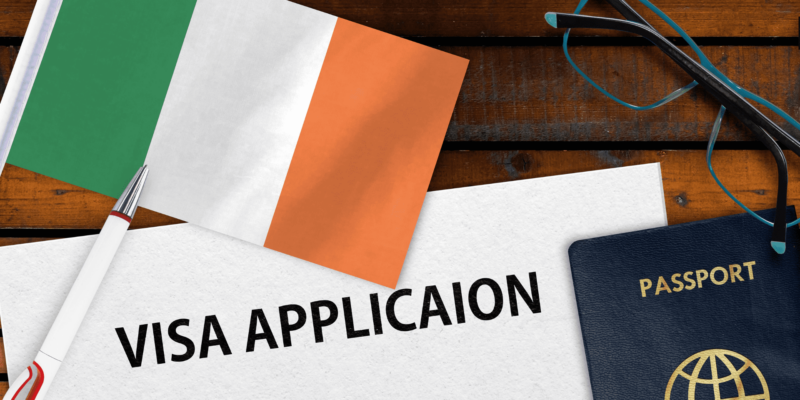 Strategizing for Your Working Holiday in

Ireland
Embarking on a working holiday in Ireland requires careful planning and preparation. Here are some key areas to focus on: 
Financial Planning: Create a comprehensive budget for your working holiday in Ireland. Account for expenses such as visa fees, flights, accommodation, food, transportation, entertainment, and travel activities. Set aside enough money to cover initial expenses until you secure employment. Having a well-planned budget will help you manage your finances and enjoy your time in Ireland without unnecessary financial stress.  
Accommodation: Arrange temporary accommodation for your initial arrival in Ireland. Hostels and short-term rentals are popular choices as they provide a social environment and the opportunity to meet fellow travelers. Once you're settled, start exploring long-term housing options. Consider factors such as proximity to work, access to amenities, and the cost of rent.  
Transportation: Research the local transportation options available in the areas where you plan to live and work. Public transport, such as buses and trams, is widely available in cities like Dublin and Cork. Consider getting a Leap Card, which offers discounted fares on public transport. Walking and cycling are also popular and eco-friendly ways to get around smaller towns and cities. 
Bank account: Open a local bank account in Ireland to avoid excessive currency conversion fees. Having an Irish bank account will make it easier to manage your finances, receive payments, and access banking services during your working holiday. 
Working Holiday Jobs in

Ireland
Finding a job in Ireland is an exciting adventure. To start, explore popular job portals such as Jobs.ie before arriving. Customize your resume and cover letter for the Irish job market. Networking is vital; attend meetups and events to expand connections and gain insights. Register with recruitment agencies specializing in temporary work. Be flexible and open to various opportunities, including part-time roles. Visit local businesses in person, leaving a lasting impression. Fluency in English is essential for effective communication. 
Understand your working holiday visa restrictions and possible work permits. Stay persistent and positive throughout your job search, following up with employers after applications and interviews. Consider volunteering for experience and community involvement. Check local job websites and newspapers regularly. With determination and a proactive approach, you can find a rewarding job during your working holiday in Ireland. Good luck!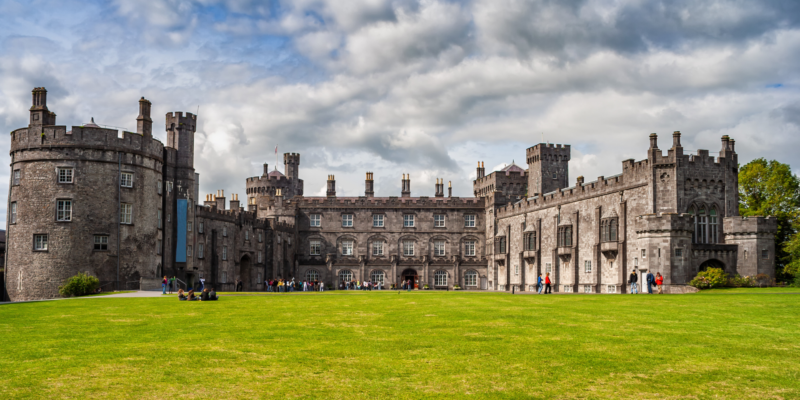 Embracing the

Irish

Culture and Lifestyle

 
Embracing the Irish culture and lifestyle during your working holiday in Ireland is a delightful experience. The Irish are known for their warm hospitality, friendly nature, and rich traditions. Participate in local festivals and events celebrating music, arts, and history to fully immerse yourself. Indulge in traditional Irish cuisine, savoring dishes like Irish stew and soda bread. 
Visit historic sites and landmarks, experiencing Ireland's rich heritage firsthand. Engage with the local community, striking up conversations and sharing stories. Though English is the main language, learning a few words in Irish Gaelic (Gaeilge) can show your appreciation for the culture. 
Explore Ireland's breathtaking countryside through hiking or biking and attend traditional music sessions in local pubs. Support local arts and crafts by purchasing authentic Irish crafts like Aran knitwear or handmade pottery. 
Appreciate Irish sports, whether it's attending a hurling match or joining locals to watch Gaelic football. Take part in age-old traditions, like "Wren Day" on December 26, where people dress in costumes and parade through towns singing and collecting donations for charity. 
By embracing the Irish culture, you'll forge a deep connection with the country and its people, making your working holiday in Ireland a cherished and unforgettable experience.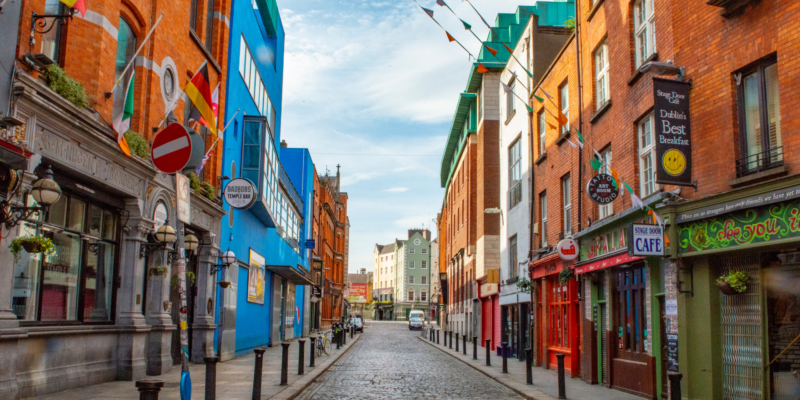 Ireland offers a wealth of stunning landscapes, historical sites, and vibrant cities to explore. Here are the top five must-visit places in Ireland: 
The Cliffs of Moher: Located on the west coast of Ireland in County Clare, the Cliffs of Moher are one of the country's most iconic natural landmarks. Soaring to heights of over 700 feet above the Atlantic Ocean, these dramatic cliffs offer breathtaking panoramic views of the ocean and surrounding countryside.

 
Dublin: Ireland's vibrant capital city, Dublin, is a perfect blend of rich history, cultural treasures, and a lively atmosphere. Visit historic sites like Trinity College and Dublin Castle, stroll along the River Liffey, and experience the warm hospitality in traditional pubs.

 
The Ring of Kerry: The Ring of Kerry is a picturesque scenic drive that takes you through some of Ireland's most captivating landscapes. This circular route in County Kerry showcases rugged mountains, sparkling lakes, charming villages, and stunning coastal vistas.

 
Giant's Causeway: Located in County Antrim, Northern Ireland, the Giant's Causeway is a UNESCO World Heritage Site and a geological wonder. The site features around 40,000 interlocking basalt columns, which look like stepping stones leading into the sea.

 
Galway: This vibrant city on the west coast of Ireland is known for its artistic flair, lively festivals, and friendly atmosphere. Galway offers a blend of traditional Irish culture and contemporary arts, with colorful streets, lively pubs, and a thriving music scene.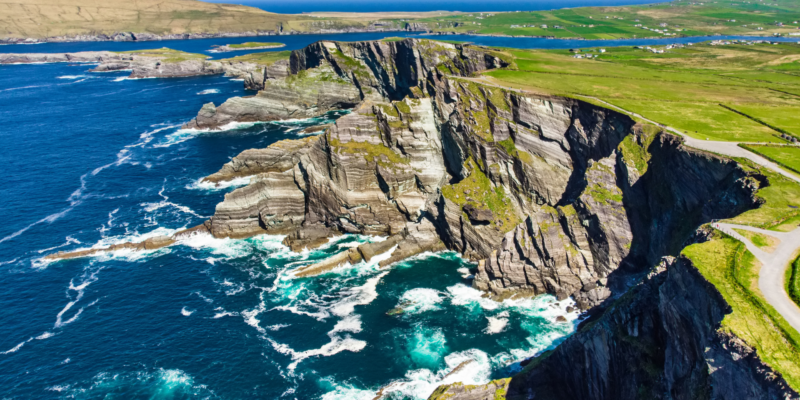 Do I need a visa for a working holiday in Ireland?
Yes, you need a working holiday visa to work and holiday in Ireland. The working holiday visa allows you to stay in Ireland for up to 24 months and engage in employment or self-employment during your stay. 
How can I apply for a working holiday visa in Ireland?
To apply for a working holiday visa in Ireland, you need to complete the application process through the Embassy of Ireland or the immigration service of your home country. You will need to provide necessary documents, such as a valid passport, application form, and proof of financial means to support your stay in Ireland. 
How long can I stay in Ireland with a working holiday visa?
With a working holiday visa, you can stay in Ireland for up to 24 months. It is important to check the specific terms and conditions of your visa and ensure that you comply with the requirements during your stay. 
Do I need a residence permit to work and travel to Ireland?
Yes, you need a residence permit, also known as an Irish residence permit (IRP), to work and travel in Ireland under the working holiday program. The IRP is a card or certificate that confirms your permission to stay and work in Ireland. 
Is it possible to extend the working holiday visa to Ireland?
No, the Ireland working holiday visa cannot be extended beyond the initial 24-month period. Once the visa has expired, you must leave Ireland or apply for a different type of visa if you wish to stay longer. 
Can I apply for the Ireland working holiday visa if I have previously visited Ireland as a tourist?
Yes, having visited Ireland as a tourist before does not disqualify you from applying for a working holiday visa. As long as you meet the eligibility criteria and requirements, you can still apply for the visa. 
Is there a limit on the number of times I can apply for the Ireland working holiday visa?
Yes, Canadian citizens can typically apply for the Ireland working holiday visa only once in their lifetime. Once you have used this visa opportunity, you won't be eligible to apply for it again. 
Can I use the Ireland working holiday visa to work in Northern Ireland?
No, the Ireland working holiday is specifically for the Republic of Ireland and does not grant permission to work in Northern Ireland. Fortunately, we have a working holiday visa for the UK if you wish to work and travel in Northern Ireland. 
Can I travel in and out of Ireland during the validity of my working holiday visa?
Yes, you can travel in and out of Ireland as much as you like during the validity of your working holiday visa. The visa allows multiple entries, allowing you to explore other European countries during your working holiday. 
A working holiday in Ireland as a Canadian promises an unforgettable experience. From obtaining the Ireland Working Holiday Visa to embracing the Irish culture, this guide has covered the essentials for a successful journey. Explore Ireland's breathtaking landscapes, vibrant cities, and historic landmarks. Budget wisely, network with fellow working holidaymakers, and secure suitable accommodation. Immerse yourself in Irish traditions, savor local cuisine, and connect with the warm-hearted locals. Every moment is an opportunity for personal growth and cultural enrichment. Embrace adaptability, positivity, and the spirit of exploration. Your working holiday in Ireland allows you to broaden your horizons and create cherished memories. 
So, pack your bags and set your sights on Ireland – an extraordinary adventure awaits. Make the most of this opportunity and embrace every moment of your working holiday in the Emerald Isle. We highly encourage all eligible Canadians with IEC qualifications to give serious thought to applying for the Working Holiday program in Ireland. If you or someone you know is considering a working holiday in Ireland, please feel free to reach out to us. We are committed to offering help and guidance in any way we can. 
Ireland has been known by many names, but none characterize the country as well as "The Emerald Isle". Once you have set foot on the green pastures and colorful rolling hills, you know why! Work and travel in Ireland and experience the friendliness of the Irish people and find out more Éire's fascinating culture. GO International and its partner will support you every step of the way!
Embark on a captivating internship adventure in Ireland, where you'll immerse yourself in a dynamic cross-cultural environment, honing your skills and collaborating with local professionals, all while exploring the lush landscapes and rich history of the Emerald Isle. This unique opportunity promises personal and professional growth against the backdrop of Ireland's captivating charm. All placements are individually organized according to your preferences and skills.
We help you go places. We promise!