Working Holiday Visa
Visa
Working Holiday in Ireland

Experience the Magic of the Emerald Isle!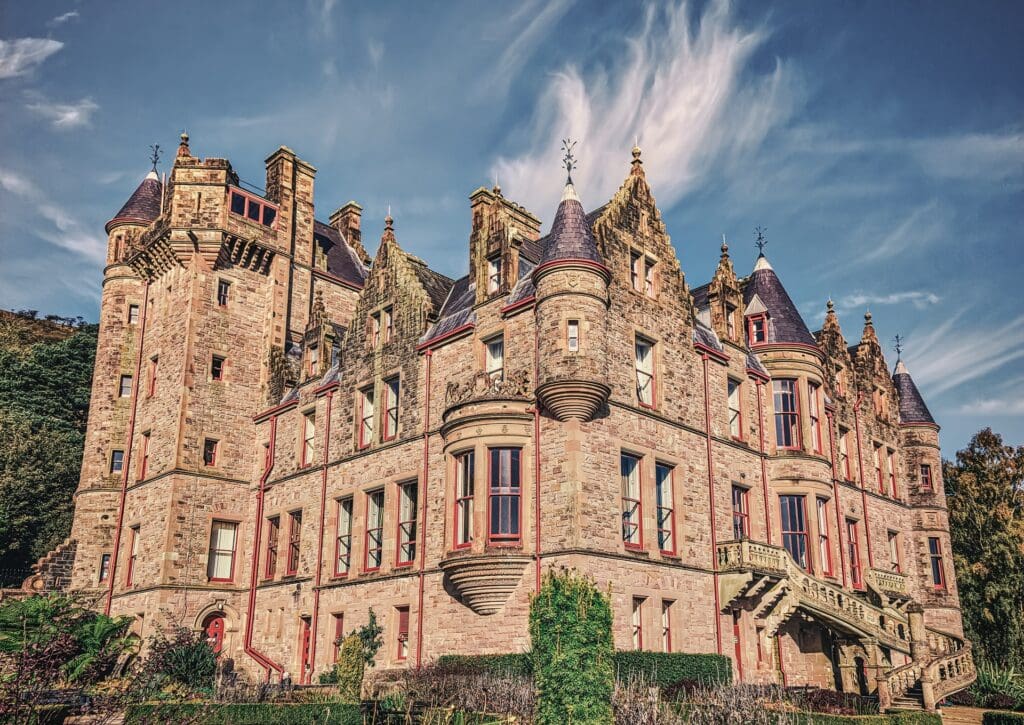 Ireland's Working Holiday Program was established in the 1970s and has since welcomed thousands of international travelers. This program allows Canadian citizens to gain valuable international work experience while coming in contact with Irish culture and making friends from all over the world.
With exceptional hospitality and friendly people, Ireland is the perfect destination for your work and travel adventure!
The Highlights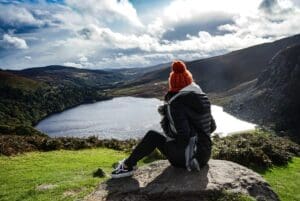 As part of GO International's work and travel program in Ireland, you will receive valuable support pre-departure, during your time in Ireland and after your return to Canada. We want to make sure that you have the time of your life and don't have to worry about boring administrative tasks, but rather get excited for your upcoming trip to Europe!
HOW IT WORKS
You will be given step-by-step instructions on how to apply for a Working Holiday Visa for Ireland, which will give you the chance to work and live on the Emerald Isle for up to 24 months.
You will be provided with assistance for the whole duration of your stay from your GO International travel experts and a local partner organization. Consider this your safety net and home away from home with all the insider knowledge you need.
Join our partner's pre-departure virtual meeting and detailed arrival orientation in Dublin to be well-prepared for your time in Ireland.
Once in Ireland, you will receive job support and resume assistance to find a job FAST.
You want to connect to other travelers, make friends or find a roommate? Then join the ongoing social activities.
Get special discounts on travel, hostels and luggage storage.
You will be provided with 24/7 emergency support (but we hope you will never have to use it).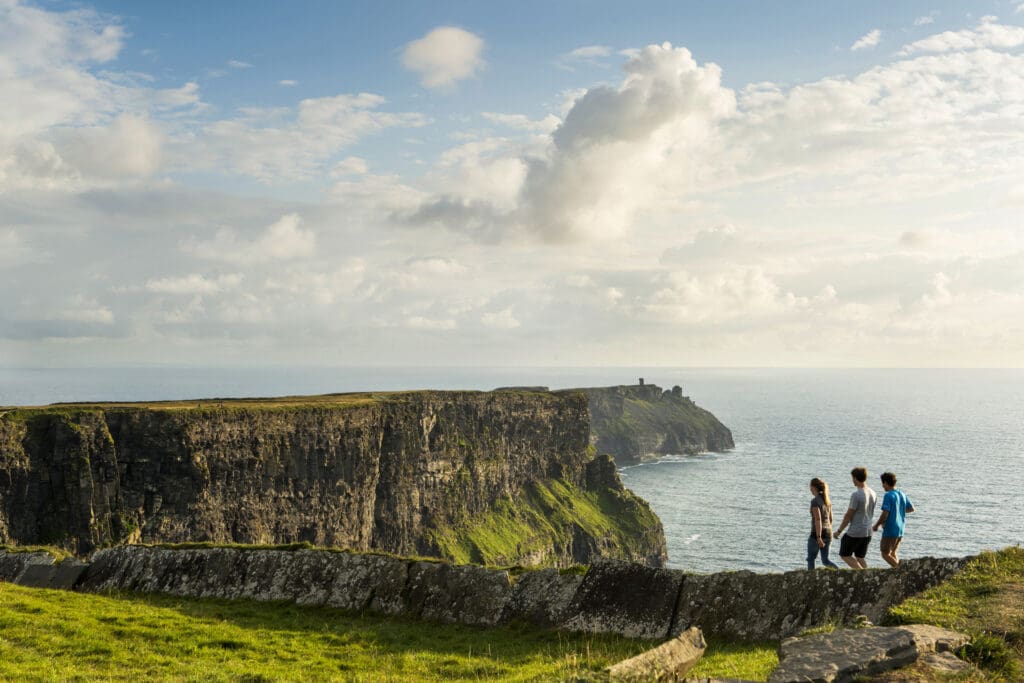 "IRELAND IS WHERE STRANGE TALES BEGIN AND HAPPY ENDINGS ARE POSSIBLE."
A lot of work and travelers typically work in temporary and seasonal positions in hospitality, tourism or retail. However, since the Working Holiday visa is an open work permit, you are allowed to take up any job you are interested in. Though some employers might be reluctant to hire staff on a limited visa.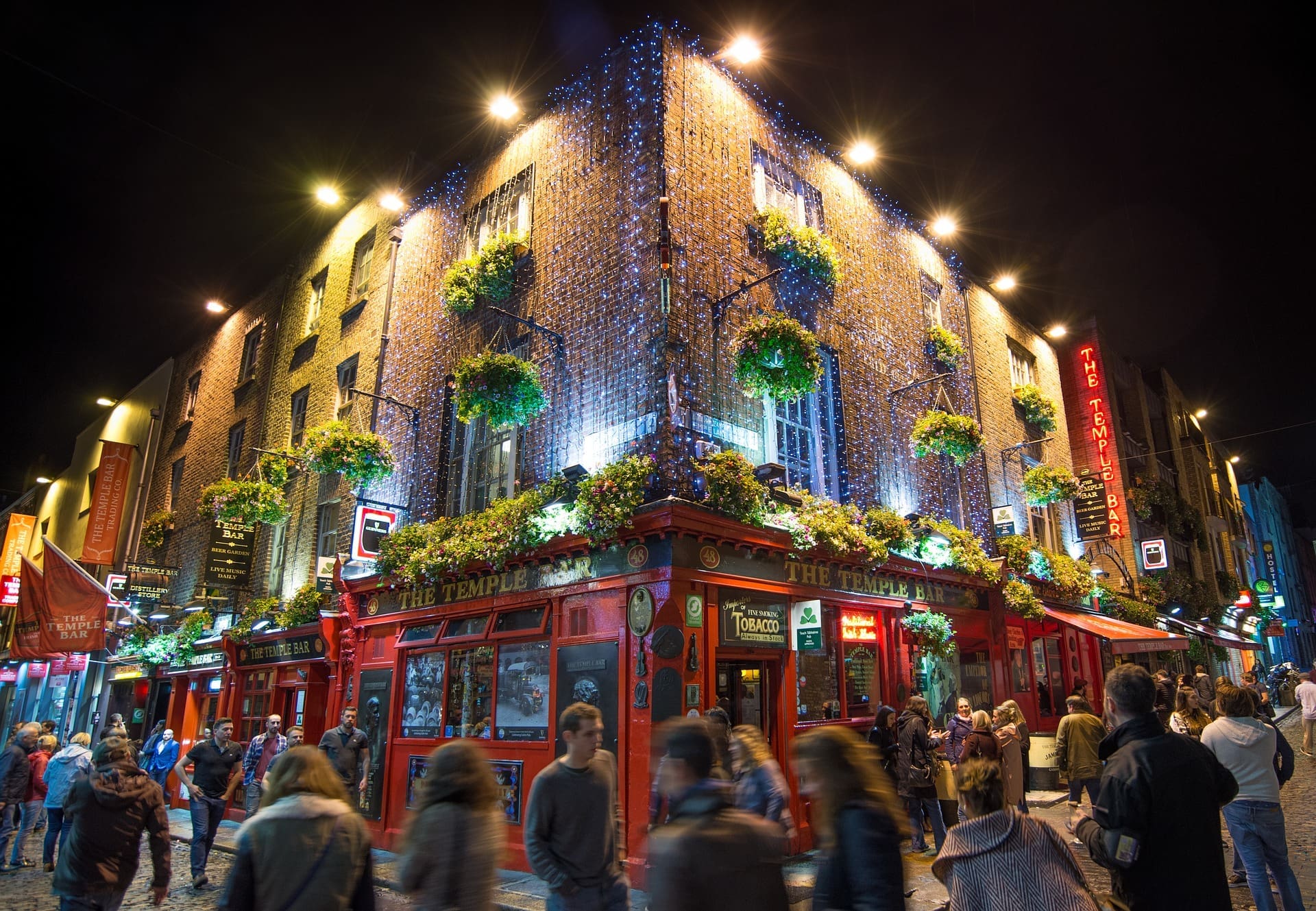 Typical Jobs that are usually readily available on a Working Holiday in Ireland:
Hospitality: Waiters, Front of House, Managers, Chefs & more
Retail & Sales
Administration, Office work & Front desk
Travel & Tourism
IT & Technology
Finance
Call Centre work
Construction
Farm Work
Childcare (babysitting, tutoring, being a nanny or an aupair)
Assistance from GO International travel experts pre-departure, while on the program and after return to Canada
Instructions on how to apply for the Ireland Working Holiday visa
Pre-departure virtual orientation and pdf guide
Access to exclusive Whatsapp group of other travelers arriving in the same month
1 night in a hostel in Dublin
Detailed arrival orientation
Job support and resume assistance on arrival
24 months of office facilities and resources in Dublin
24 months contact to staff via email, phone, social media or Whatsapp
24/7 emergency hotline
What's not included:
Working Holiday Visa fee
GNIB Registration Card fee (on arrival in Ireland)
Airfare and transport
Travel Insurance
Personal expenses
TO BE ELIGIBLE FOR THE PROGRAM:
You are a Canadian citizen residing in Canada

You have a valid Canadian passport

You must be between the ages of 18 and 35 (and must not turn 36 before Ireland issues you your Working Holiday visa)

A clean police record

Intermediate or better working knowledge of English

Have never previously entered Ireland on a Working Holiday Visa

A bank statement that certifies you have access to at least $2,500 CAD in available funds

Medical insurance for at least 12 months

You must not have any dependent children
Note: With the Working Holiday Visa, you are allowed to stay in Ireland for up to 24 months. You will have to register with the Garda National Immigration Bureau (GNIB) and will be issued a Registration Card on payment of the appropriate fee; the current fee is €300 (this is subject to change).
5 Must-Have Experiences in Ireland:
1. WALK ALONG THE CLIFFS OF MOHER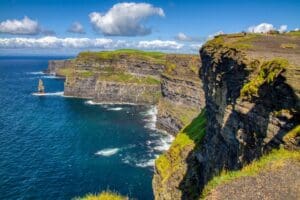 The Cliffs of Moher are a striking stretch of coastline on the East Coast of Ireland, located between Limerick and Galway. It's a must-see attraction for everyone visiting Ireland! Take the short walk from the visitor centre or walk the 14km long Cliff Trail if you want the full experience.
---
2. EXPERIENCE THE IRISH PUB CULTURE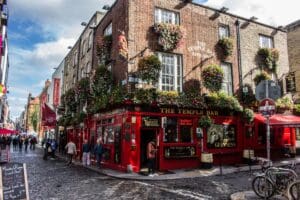 Whether you want to taste Fish n Chips and a pint of the famous Guinness or listen to Irish live music… Visiting an Irish pub should definitely be on your to-do list! Even when having a quick stroll through Historic Dublin, you will find countless traditional pubs, such as the Long Hall, established in 1766.
---
3. HISTORIC IRELAND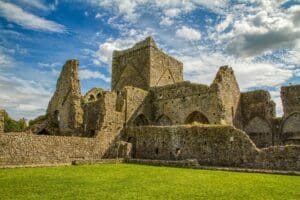 Dating back thousands of years, Ireland's history is rich of folklore, arts and legendary rivalries. Not surprisingly, Ireland is also known as the Saints of Scholars. Visit the seat of the ancient kings of Ireland, Rock of Cashel, as well Hore Abbey – an old monastery dating back to the 13th century and located a short walk away.
---
4. BEAUTY OF THE EMERALD ISLE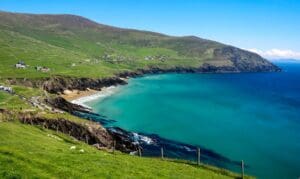 When visiting Ireland, it is instantly clear why the country is nicknamed "The Emerald Isle" with it's lush green fields surrounded by spectacular coastal mountains. The Wild Atlantic Way snakes for 1,600 miles along the West Coast of Ireland and includes popular sights, such as Ring of Kerry, Dingle Peninsula and Cliffs of Moher. In fact, there are around 157 Discovery Points along the way!
---
5. IRELAND'S CHARMING TOWNS & CITIES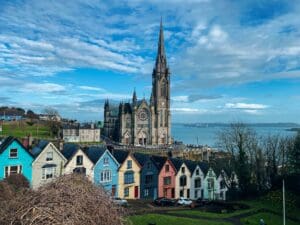 Dublin, Ireland's famous capital and most likely the starting point to your Working Holiday, should take up at least a few days of your time. But there are so many more small Irish towns to pay a visit to: Limerick, Cork, Galway and Dingle, just to name a few. Discover the streets of quaint houses with colorful doors, pubs with live music spilling out and fascinating history around every corner.