Become part of Britain's famous Pub Culture:

Join GO International's UK Working Holiday Program!
The Facts:
Find a Job before you travel: Join GO International's UK Pub Program and we will place you in a full-time, live-in pub job before you leave Canada.Having a paid job and staff accommodation lined up before you arrive in the UK means that you have the ease of mind of a fixed income and can start saving up for your travel adventure in Europe. With a broad network of employers UK-wide, we can arrange your UK arrival year-round!
Save hard cash: By participating in our program, you will find work fast and get the support you need to settle in easily and on a tight budget. We will help you find ways to cut costs and start bringing home a payslip sooner than if you were to go on your own. Staff accommodation and meal discounts will save you a lot of money, allowing you to spend it during your free time, weekend, and vacation travels!
Experience Britain's Pub Culture: Having a drink at a bar is a nice thing, no doubt. But going to the pub after work is as much part of Britain's culture as afternoon tea and the Royal Family. Whether you socialize with tourists resting their tired feet or meet local regulars, this is where you will have a "bloody good time".
FRONT OF HOUSE (FOH):
Food and Beverage Server
Host and Busser
Housekeeper
Bar Staff
Many pubs also hire for a "General FOH role", meaning your position may involve varied tasks (serving, bartending, kitchen work, etc.).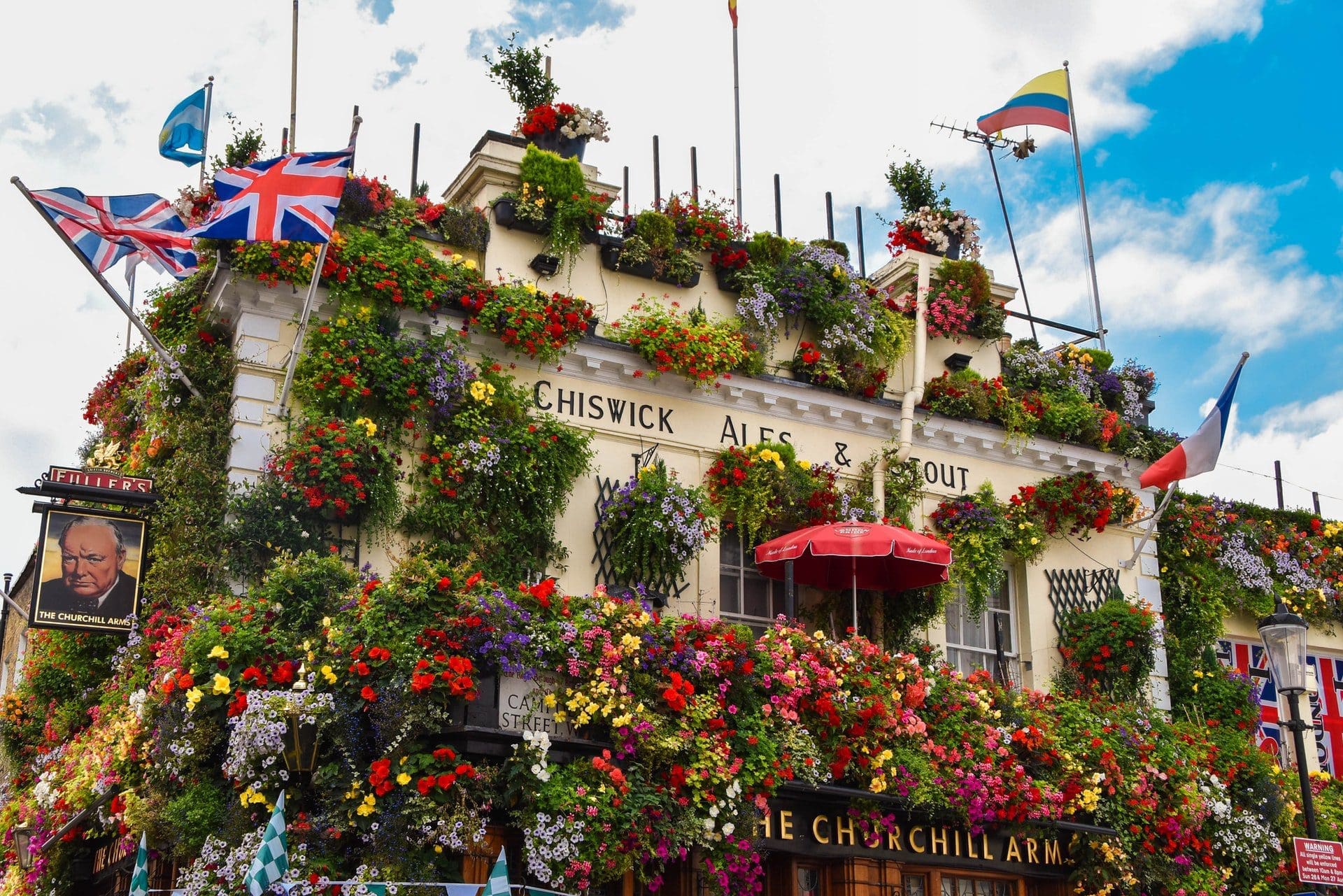 BACK OF HOUSE / KITCHEN (BOH):
Kitchen Helper
Prep Cook/ Line Cook
Sous Chef
Chef
Most UK pubs split their kitchen staff into two roles – kitchen porters or chefs/cooks. If you have some BOH experience but are not a trained/experienced chef, you may be able to work in a KP role. This will usually involve general clean-up duties, food preparation, dish/pot washing, and other various tasks as instructed by the chef/cooking staff. If you are a trained and qualified chef, we can work to secure your role in a kitchen based on your level of experience and training. Your head chef will assess your experience and skills during a 'trial' position lasting 2-6 weeks, and upon completion of the trial period, your role will be assigned.
PROGRAM DETAILS
Please register a minimum of 12 weeks in advance of your program start date
The program is offered year-round
Minimum program duration: 4 months
Maximum visa duration: 2 years
Moreover, we strongly recommend our recommended program duration is always 6 months or more. This timeframe will provide you with the best experience from your placement and will allow you to save money for your travels. Furthermore, it's important to note that pubs prefer you to stay longer, if possible. Additionally, all placements are full-time, permanent positions, allowing you to stay as long as you'd like (within the limits of your UK visa).
While we do take preferences into account, it's important to understand that preferences regarding location, size of pub, lodging, and job position cannot be guaranteed, but rest assured that they will be taken into consideration.
Instructions on how to apply for the UK Working Holiday Visa
A paid full-time job placement in a pub in the UK
24 months assistance from GO International travel expert
Advice on how to get Biometric Residence Permit (BRP), how to open a bank account and how to obtain the National Insurance Number (NI)
Live-in accommodation for the duration of your work period
Assistance in booking flights to the UK and transport to pub
Advice in resolving day-to-day problems if necessary
24/7 emergency support
What's not included:
Working Holiday Visa fee
Airfare and transport to pub
Medical Insurance
Personal expenses
TO BE ELIGIBLE FOR THE PROGRAM:
You are a Canadian citizen residing in Canada
You have a valid Canadian passport
You must be between the ages of 18 and 30 (and must not turn 31 before the UK issues your working holiday visa)
A clean police record
Intermediate or better working knowledge of English
Be eligible to apply for a working holiday visa (we'll help you apply) and the funds to apply
A bank statement that certifies you have access to at least $2,530 GBP (ca. $4,300 CAD) in available funds
You must pay for the National Health Insurance (NHS) for 2 years
You must attend a "Biometrics Enrollment Appointment" in Canada (available in Vancouver, Toronto, Edmonton, Ottawa, Halifax or St. Johns)
You must have never previously held a UK Working holiday visa
Medical insurance for the duration of your entire trip
Meet health and personal character requirements
You must not have any dependent children
With the Working Holiday visa, you are eligible to stay in the UK for up to 24 months.
LOCATIONS
With more than 600 pubs and employers on our books, we have employment opportunities all over the UK. In order to make your placement arrangements as smooth as possible, it is best to remain completely flexible on the location of your UK job placement. We will always take your location preferences into consideration, but specific placement locations cannot be guaranteed. Placements around bigger metropolitan areas in England, such as London, Birmingham, Manchester etc. are common. Less common are placements in Scotland and Wales. Pub positions in central locations are usually only offered to applicants with hospitality/kitchen experience.
---
6 Famous sights you should visit during your Working Holiday in the UK:
THE PREHISTORIC MONUMENT OF STONEHENGE IN WILTSHIRE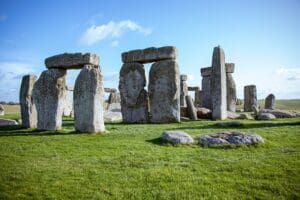 One of the most famous sites in the world, Stonehenge is an architectural wonder of Britain and covers 2600 hectares and 400 scheduled monuments. This is a must see for anyone interested in history or archaeology.
TOWER OF LONDON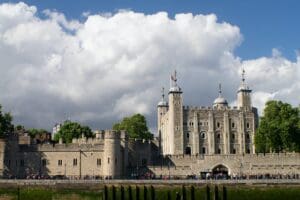 One of London's most famous landmarks, the historic Tower houses the Crown Jewels, the prison cell of Sir Walter Raleigh, known as the Bloody Tower, and the Chapel of St. John and the Royal Armories.
SHAKESPEARE'S GLOBE THEATRE IN LONDON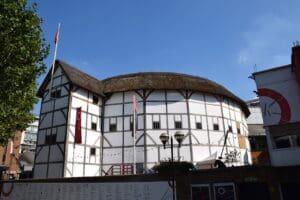 Shakespeare's Globe is a unique international resource dedicated to the exploration of Shakespeare's works and the playhouse for which he wrote, through the connected means of performance and education. For literary buffs, this is an excellent opportunity to view Shakespeare plays at a very reasonable price.
BUCKINGHAM PALACE IN LONDON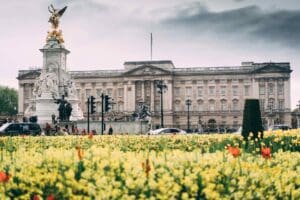 This famous building is the London home and primary residence of the Queen. Be sure to check out the changing of the guard which takes place daily at 11:30 AM and lasts approximately 45 minutes.
EDINBURGH CASTLE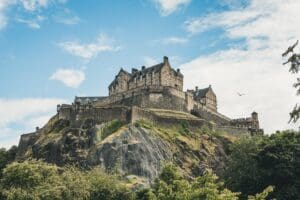 A fortress which dominates the skyline of the city of Edinburgh, Scotland. With over a million visitors a year, people flock to this attraction wanting to learn about the history of Scotland and look in awe at the beautiful scenery.
JURASSIC COAST IN DORSET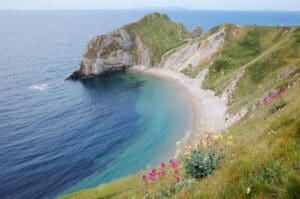 Feel dwarfed by nature and history on this beautiful 95-mile (153km) stretch of coast known as the Jurassic Coast. The layers of sedimentary rock tell the history of Earth over 185 million years with the cliffs and beaches peppered with fossils. The incredible coastline, which is designated a UNESCO World Heritage Site, also features some of Britain's most famous natural rock formations such as Durdle Door and Old Harry Rocks.