Free Guide to Work & Travel in the UK for Canadians 
Download a FREE Guide to planning and having an amazing working holiday in the UK. This comprehensive guide, created by our knowledgeable travel advisers, is tailored for IEC-qualified Canadians and provides essential information on the entire process. Learn how to apply for your visa, get insider information on how to land a great job, find accommodation about where to travel and get answers to all other questions you may have.  
Currency
Pound Sterling (GBP) 
Population
67.6 Million
Transportation
Buses, trains, trams, taxis, ferries, and domestic flights 
Overview of the UK Working Holiday Visa
The working holiday program in the UK provides Canadian citizens aged 18 to 30 with the opportunity to reside and work in the United Kingdom for a maximum duration of two years. Under this initiative, participants can work temporarily while immersing themselves in British culture, discovering the country's rich heritage, and fostering enduring relationships. This program is an exceptional platform for IEC-qualified Canadians to acquire international work experience and embark on a transformative journey in the United Kingdom. This is also known as the youth mobility scheme in the UK. 
The UK Working Holiday Overview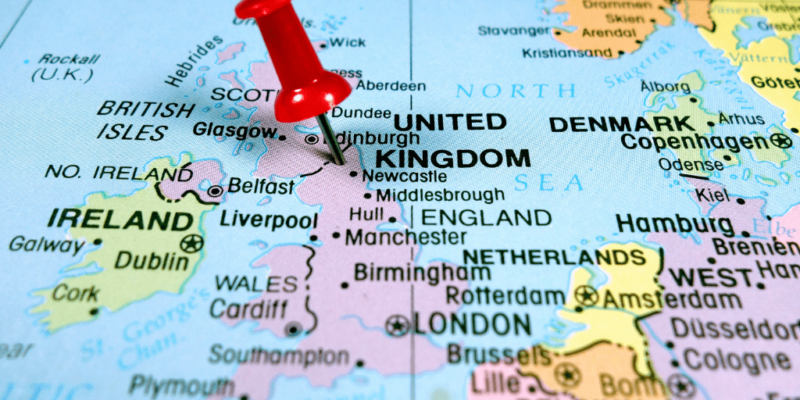 Eligibility Requirements for IEC-Qualified Canadians
To make the most of a working holiday in the UK, IEC-qualified Canadians must meet specific eligibility requirements:  
You are a Canadian citizen residing in Canada  
You have a valid Canadian passport 

 

You must be between the ages of 18 and 30 (and must not turn 31 before the UK issues you your working holiday visa) 

 

A clean police record 

 

Intermediate or better-working knowledge of English 

 

A bank statement that certifies you have access to at least $2,530 GBP in available funds
You must pay for the National Health Service (NHS) for 2 years

 

You must attend a "Biometrics Enrollment Appointment" in Canada (available in Vancouver, Toronto, Edmonton, Ottawa, Halifax or St. Johns) 

 

You must have never previously held a Working Holiday visa for the UK 

 

Medical insurance for the duration of your entire trip 

 

You must not have any dependent children 

 
 With the Working Holiday visa, you can stay in the UK for up to 24 months. You can follow our comprehensive guide to the UK working holiday visa process for your application.
Strategizing for Your UK Working Holiday Adventure
Financial Planning: Crafting a comprehensive budget is the first step towards a successful UK working holiday experience. This budget should detail your daily, weekly, or monthly expenditures, allowing you to maintain financial stability and avoid overspending. Remember, living and working abroad can present unexpected costs, so it's essential to have a contingency plan. 
Living in the UK: Securing a comfortable place to live is crucial to your UK working holiday visa journey. The UK offers a variety of accommodation options, from short-term rentals and hostels to long-term leases. Shared accommodation is a popular choice among working holidaymakers, as it reduces living costs and provides an opportunity to meet new people. 
Transportation: The UK boasts an efficient public transportation system, including buses, trains, trams, and ferries. However, purchasing a car or bike might be a viable option if you plan to stay in one location for an extended period. Remember to check if your Canadian driving license is valid in the UK or if you need to apply for a UK driving license. 
Biometric Residence Permit (BRP): As part of the UK working holiday program, you must obtain a Biometric Residence Permit (BRP). This card verifies your immigration status in the UK and is typically required for non-European Economic Area (EEA) citizens staying in the UK for more than six months. 
UK Bank Account: Opening a UK bank account is critical in managing your finances while on your working holiday. You'll need your passport, visa, and UK address details to open an account. A local bank account will simplify receiving your salary and handling transactions during your stay. 
Remember, preparing for your working holiday in the UK involves more than just packing your bags. It requires careful planning and a thorough understanding of the UK's rules and regulations. By following these guidelines, you'll be well on your way to a successful and enjoyable UK working holiday experience. 
The UK Working Holiday Visa Tips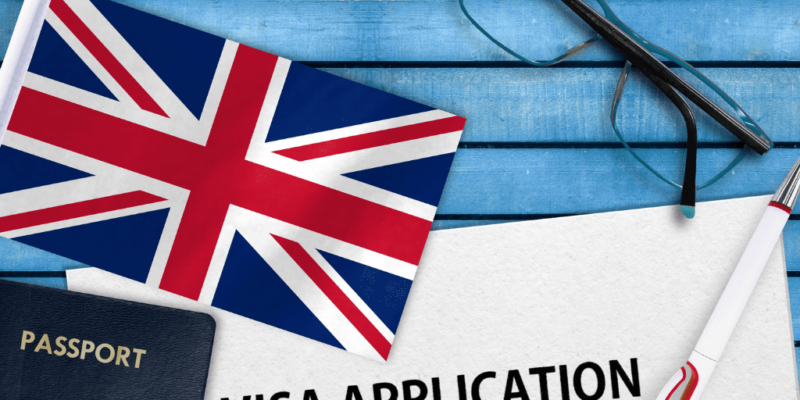 Finding work in the UK while on a working holiday visa can be relatively easy since both countries speak primarily English. The UK offers a unique opportunity to explore new horizons for young Canadians abroad.  
When searching for jobs in the UK, leveraging resources tailored explicitly to Canadians on a working holiday visa is crucial. Online platforms such as LinkedIn, Indeed, Monster, government websites, and recruitment agencies that cater to this demographic can provide valuable job listings and guidance. Networking with fellow Canadians and engaging with Canadian expat communities can yield fruitful job leads and connections.  
It is advisable to adapt your CV to highlight relevant qualifications, skills, and work experience to increase the likelihood of finding suitable employment. Acquiring a National Insurance Number, a requirement for most jobs in the UK, should also be a priority.  
Remaining open to various industries and being flexible on your job preferences can broaden your opportunities. From hospitality in pubs and holiday resorts, to even au pair work, Canadian working holiday visa holders can find employment in a wide range of industries.  
Overall, the opportunity to work and travel in the UK presents a chance to embrace new experiences, expand professional horizons, and create lasting memories while advancing your career prospects.  
The UK Working Holiday Jobs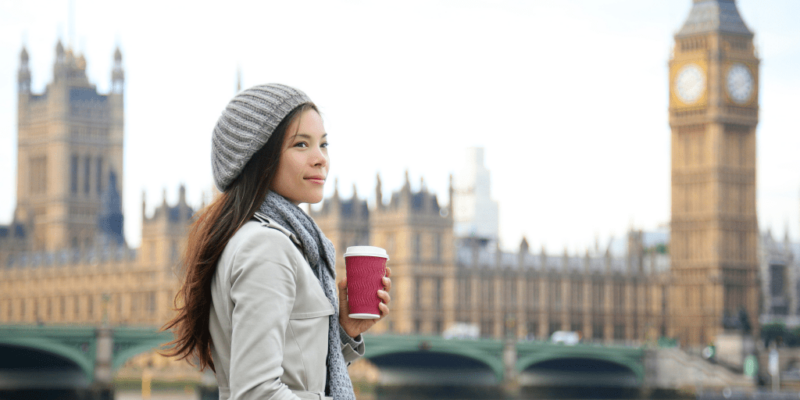 Embracing the UK's Culture and Lifestyle 
As Canadians in the UK on a working holiday visa, embracing the culture and lifestyle of this vibrant country is an incredible opportunity. The UK offers a diverse range of experiences that can enrich your journey.  
Immersing yourself in the local culture allows you to connect with fellow Canadians in the UK and engage in activities tailored to working holiday visa holders. Exploring iconic British landmarks, such as Big Ben and the Tower of London, and indulging in traditional British cuisine like Yorkshire pudding, provides a taste of the UK's unique charm.  
Participating in local festivals, attending sporting events like Premier League matches, and visiting museums and galleries showcase the UK's rich history and artistic heritage. Interacting with locals, joining social clubs, and participating in community events further, deepen your understanding of British life.  
The UK's working holiday visa program facilitates cultural exchange, enabling you to create lasting memories while gaining valuable international experience. Embracing the UK's culture and lifestyle as a Canadian on a working holiday visa opens doors to new friendships, unique adventures, and a deeper appreciation for this captivating country.  
The UK is a stunning country with many attractions that glimpse British history and natural wonders. You'll have the opportunity to explore these landmarks. Here are some must-see destinations:  
London: A bustling metropolis brimming with iconic landmarks, world-class museums, and diverse neighborhoods. This iconic city showcases the vibrant fusion of history and modernity in the heart of the UK. 
Edinburgh: A captivating city adorned with medieval architecture, cobblestone streets, and the majestic Edinburgh Castle offers a glimpse into Scotland's rich cultural heritage and hosts the world's largest arts festival. 
Stonehenge: The iconic mystical prehistoric monument shrouded in mystery stands as a testament to ancient engineering and celestial alignment, captivating visitors with its awe-inspiring presence and historical significance. 
Bath: A picturesque city renowned for its elegant Georgian architecture, Roman baths, and natural hot springs, Bath provides a unique opportunity to indulge in relaxation, history, and architectural splendor. 
The Lake District: This destination is a breathtakingly beautiful national park boasting serene lakes, rolling hills, and rugged mountains. Inspiring poets and nature enthusiasts alike are drawn to this area with its tranquil landscapes and outdoor adventures. 
The UK Working Holiday Travel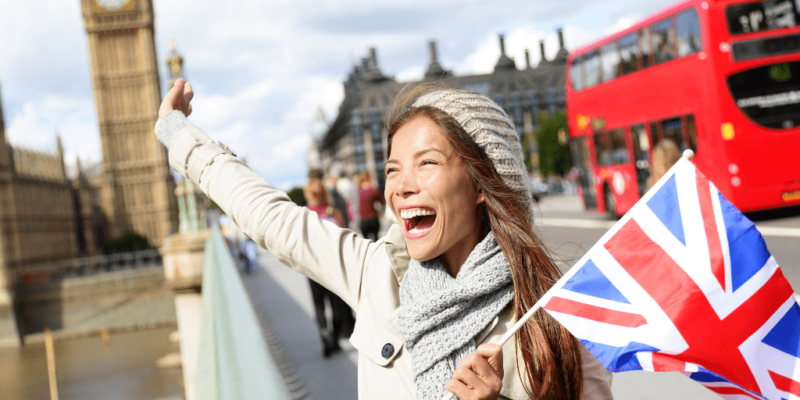 How long can Canadians stay in the UK under the IEC working holiday program?
Participants can stay in the UK for up to two years, depending on the specific visa type and conditions.  
Can I work any job during my stay in the UK?
Yes, IEC working holiday program participants are generally allowed to work in any legal employment during their stay in the UK.  
What type of work can I do on a Working Holiday in the UK?
Canadian working holiday participants can work in a variety of industries ranging from hospitality and tourism to sales and retail.  
Can I extend my stay in the UK beyond the IEC program?
Extensions of stay beyond the initial IEC program may be possible under different visa categories or programs offered by the UK government.  
What if I'm turning 31 in the UK?
It's okay to turn 31 when you are in the UK. You need to apply for your working holiday visa before your 31st birthday.  
How long does it take to get my application processed?
Once you've applied online and proved your identity and provided your documents, you'll usually get a decision on your visa within 3 weeks.  
The IEC working holiday program in the UK opens the door to a world of opportunities for IEC-qualified Canadians seeking adventure and professional growth. From the vibrant streets of London to the historical charm of Edinburgh, the UK offers a diverse and captivating experience.  
This guide has summarized the working holiday program in the UK. By following the eligibility requirements and understanding the visa process, participants can make the most of their time abroad. So, grab your passport, pack your bags, and get ready to embark on a lifetime journey, creating memories, forging international connections, and expanding horizons along the way. The IEC working holiday program in the UK is your ticket to a transformative experience that will shape your future in countless ways.  
We encourage all IEC-qualified Canadians eligible to apply for the Working Holiday program in the UK. If you or someone you know is considering a working holiday in the UK, reach out to us and we will help you in any way we can!  
Join our UK Holiday Resort Program to get a pre-arranged paid job at a holiday centre in one of Britain's most beautiful locations – accommodation, meals, training and lots of FUN included. This is your chance to work and travel in the UK without breaking the bank.
Do you want to travel the UK? Do you have experience in hospitality or customer service? Why not combine the both – with GO International's UK Pub Program you can! Secure a full-time permanent job placement in the UK before you leave Canada and experience Britain's exciting culture firsthand.
Do you have a passion for working with children and always wanted to travel to the UK? Then this is your chance! GO International's Au Pair Program is perfect for UK fans, first-timers, solo travelers, childcare workers and participants who are looking for a job already arranged before they leave Canada.
We help you go places. We promise!