From Buckingham Palace and Stonehenge to the Beatles and Led Zeppelin, the United Kingdom is a storied country rich with history, music, and culture. If you've ever felt the urge to try authentic Fish and Chips or cross Abbey Road without breaking the bank, GO International has two programs that will put you right in the middle of the action:
The UK Holiday Centre and UK Pub Platinum Programs offer you the opportunity to travel to the United Kingdom from Canada on a Working Holiday for as little as a few months to up to two years! Sold already? Apply Today. Jobs are filling up fast!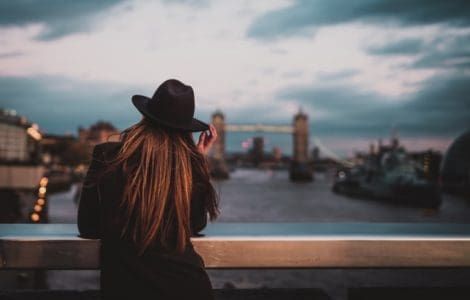 Tier 5 Youth Mobility Scheme Visas (Working Holiday Visas in the UK) are geared toward individuals in the prime of youth. If you are aged 18 – 30, hold a valid Canadian Passport, and have a passion for adventure, then you are ready to rock and roll. It really is that simple. Whether you are a student looking to take a break from the rigors of academia, wanting to jumpstart a career in the outdoors or hospitality industry, or simply get away from it all without diving deep into your savings, GO International has you covered.
If outdoor adventure, working with children, and showing off killer leadership are what get you out of bed in the morning, then you want to sign up for the UK Holiday Centre Program. Before even stepping foot on the airplane, you will be placed in a role at an adventure holiday centre geared towards young people and families. Can you fire a bow and arrow? Swing on a Trapeze? Pilot a kayak or a quad bike? Maybe not, but now you will want to. The program covers training for all these activities and more, as they will be integral to your position as an adventure guide. Safety management, First Aid, and Child Safeguarding training is also provided to give you the necessary tools to be a successful leader, educator, and role model for future generations. Like kids but don't want to work with them? No problem! We also have jobs in catering, housekeeping, bartending, retail and just about any job it takes to run an all inclusive resort! With the Holiday Centre Program you are being paid to have daily adventures, while letting loose every aspect of your inner child.
Summer Camp is great and all, but maybe not for me…
Never Fear, Pub Life is Here! A staple of culture throughout all of England, Wales, Scotland, and Northern Ireland is the quintessential UK pub, the true heart of every community! J Working in these iconic mainstays of neighbourhood life are as close as anyone can get to truly ingratiating themselves within UK culture. With more than 900 pubs across all four regions, you have your pick of the litter from small heritage style classic pubs to more modern establishments. Working in a pub can consist of Front of House (FOH) roles, Back of House (BOH) roles, or both depending on your work experience. Front of house means engaging directly with patrons in a bussing, waitstaff, bartending, or management role. From kitchen staff to bar backs, those in the back of house act as the cogs that keep the pub hustling and bustling. Neither FOH or BOH is more or less important than the other, as both need each other to provide exemplary service to all manners of patrons.
Housing is included in your job offer, so the stress of house hunting is lifted from your shoulders. Holiday Centre employees are housed on site, meaning little to no commute time! Bunking with your workmates fosters a tight knit community that will leave you with international connections. The kicker? The price is all inclusive! Camp locations are spread across 15 different cities that act as hubs of tourist travel and world famous attractions are right at your doorstep from the mountainous national parks of Brecon Beacons to the relaxing hot springs in Bath near Wiltshire.
The Platinum Pub program also includes accommodation as part of the job offer! As many pubs are connected to inns and cottages, it is not uncommon to find yourself living for free or with substantial subsidies in that very establishment or very close by. The housing always includes a kitchen and lounge area so that you have all the amenities of life at home with a touch of UK flair.
I'm still a little nervous about all the logistics…
GO International is available to help you on your journey. Their service team works hard to make your experience as rewarding as possible. Not too familiar with international travel? A full itinerary is provided to serve as a template that encourages you to make the journey your own with individual arrangements. Questions about Visa Applications? A full information sheet with step by step instructions to guide you through the bureaucracy will be sent to you. Confused by Taxes? GO International will assist you in obtaining your National Insurance Number. You need to have one! Worried about incidentals and Health Coverage?  You will be fully covered under the National health Service through your Working Holiday Visa so you can live life to the fullest with peace of mind.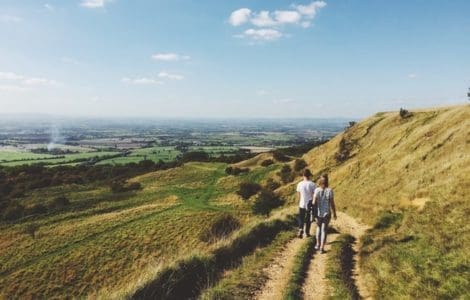 What are you waiting for?
With GO International's UK Holiday Centre Program and UK Pub Platinum Program it has never been easier to work, play, and explore the United Kingdom. In so doing, you will make lifelong friends and gain valuable skills along the way. As a paid employee, you won't need to dive deep into your savings and are encouraged to travel to your heart's content! So go ahead and that picture walking across Abbey Road, perhaps one of your new mates won't mind taking it for you. Ponder the mysteries of Stonehenge, gaze upon the magnificence of the White Cliffs of Dover, or shop till you drop in the boroughs of London. The United Kingdom can be your home when you travel to work there. You might just find you don't want to leave. But if you do return to Canada, you'll find you've been forever changed. So what are you waiting for? Apply Today.