Current temperatures have you reminiscing about shorts weather and brighter days, what better time than the present to start planning your trip down under? With a minimum wage of $19.49 and a climate that feels like summer year-round (at least as far as Canadians are concerned), Australia is the perfect location for a working holiday. Go International helps connect Canadians with jobs in Australia through their Work and Travel Program, so you can experience everything this country has to offer, including these five unforgettable destinations.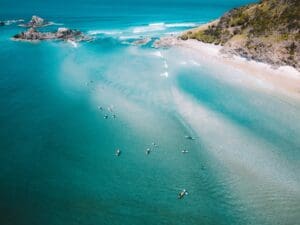 Whether you're in pursuit of the idyllic beach to relax on, an adrenaline rush or just meeting fellow travellers, Byron Bay is an essential stop on any backpacker's circuit. This coastal town is home to Australia's most easterly point and the historic Cape Byron lighthouse, along with some of the best surfing in the country. With a laid back atmosphere, endless activities to pass the time and a nightlife comparable to that of a ski resort, Byron Bay is a favorite destination among young Australian locals and backpackers alike. Aside from Byron's stunning beaches (brave souls can even surf the wreckage of the Wollongbar 30 metres off Belongil Beach), visitors can also take advantage of meditation retreats, cycling and kayak program, platypus walks, skydiving and even ballooning. If the timing is right, your visit might just overlap with one of the many festivals taking place around the bay each year, including the Byron International Film Festival, Byron Bay Surf Festival and big-name music festivals like Blues Fest and Splendour In The Grass.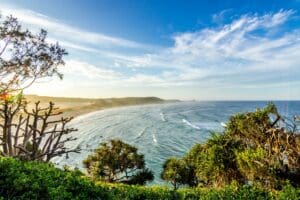 An Australian adventure isn't complete without tenting up for a night or two on the shores of Fraser Island. As the largest sand island in the world and a UNESCO world-heritage site, Fraser Island is a popular camping destination, but with 710 square miles of expansive forest and desert, it often feels like your own tropical paradise. With no paved roads traversing the island's lush terrain, the most popular method of transport is coasting down 75 Mile Beach, a nationally registered highway, in a 4×4 —the only permitted vehicle on the island. While the surrounding ocean is unswimmable due to sharks, rip tides and unpredictable surf, Fraser Island has more than 100 breathtaking freshwater lakes that are accessible by vehicle and on foot. Among other unusual animals you might encounter during your stay are the packs of wild dingos that roam the island (so be sure to keep your tent zipped up after dark!).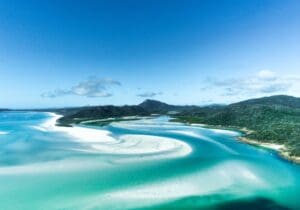 If your vision off Australia involves swimming with the turtles and other tropical sea life, a trip to The Whitsundays is a must on your itinerary. This cluster of 74 islands, most of which are largely uninhabited, lies between the northeast coast of Queensland and the Great Barrier Reef. With a reputation for housing some of the most beautiful beaches in the world, The Whitsundays is also home to an incredibly-diverse array of marine life, including whales, dolphins, turtles and over 1500 species of tropical fish. For backpackers, the most immersive and social way to experience the islands is to book a two-or-three day sailing tour (many of which offer package deals that include program of Fraser Island). Sailboat program depart year round from Airlie Beach, the gateway to The Whitsundays and a great place to regroup before the next leg of your trip. Spend the day relaxing by the Airlie Beach Lagoon and the night exploring the strip of bars and restaurants situated in town (you might even find one of these prehistoric-looking goannas prowling through the vicinity).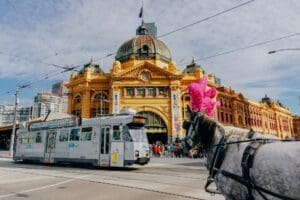 For fans of art, live music, food or just for city enthusiasts in general, there's nowhere in Australia like Melbourne. With a reputation for being the cultural hub of the country, this diverse city is famous for its street art, cafe-lined laneways and world renowned museums. After a day of exploring the city's gardens, markets and squares, catch an AFL game at Marvel Stadium to cheer on the Demons. A short bus ride from the city lies the beachside suburb of St. Kilda, home to Luna Park, St. Kilda Sea Baths, Esplanade Market and St. Kilda Pier. (If you find yourself pier side at sundown, you might just see some penguins returning home to the breakwater.) Between strolling the boardwalk and boutiques, stop in at pay-as-you-feel restaurant Lentil As Anything, a beloved vegetarian eatery that's operated in St. Kilda since 2000.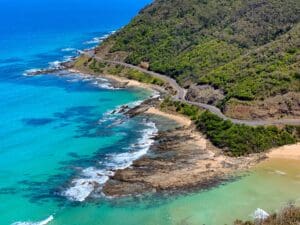 Just an hour-and-a-half drive from Melbourne lies the start of the Great Ocean Road. This spectacular stretch of coastal highway runs 664 kilometres from Torquay to Port Fairy and is a great excuse to rent a car and take off on a weekend road trip. Some of the most breathtaking lookouts in Australia reside ag this cliffside drive, including the 12 Apostles and Loch Ard Gorge. Experienced surfers and swimmers might opt to challenge the rough waters of Kennett River, also a popular destination for those hoping to glimpse koala bears in their natural habitat. At the far end of your journey, spend the night in the charming historic town of Port Fairy before making your way back to Melbourne. For more information on how Go International can help you travel in Australia without sacrificing your savings or taking out a loan, check out their Work and Travel Program in Australia.