Working Holiday Visa
Visa
Get ready for the time of your life

in colorful Japan!
Japan has always been on your bucket list and you can't wait to get started, plan your trip, pack your bags and fly to the "Land of the Rising Sun"?
This is our most affordable program which helps you apply for a Working Holiday Visa for Japan and provides you with all the services you need to have a fun and worry-free work abroad in Japan!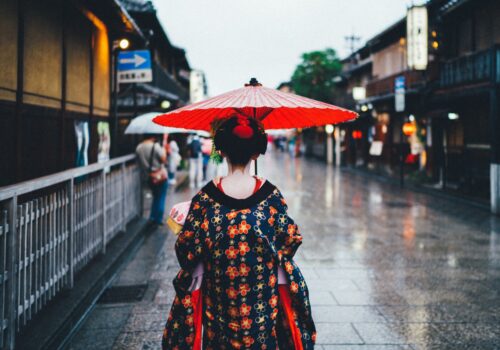 WHAT DOES "WORK AND TRAVEL" MEAN?
A Working Holiday Visa provides you with the opportunity to legally live and work in a foreign country. This means, that you will be able to take any job – depending on your work experience, professional and language skills, of course! Earn the money to pay for your living costs and travel adventures. Work and Travel is the most affordable program without having to rely on your savings or trust fund.
WHAT ARE THE DIFFERENCES BETWEEN THE GOLD AND SILVER PROGRAM?
Our Silver Package is the most affordable option to work and travel in Japan. It provides you with all the premium services you need while being on a budget.
For a running start into your life in Japan, we recommend our Gold Package, which includes 5 weeks in a share house in Tokyo.
Our Gold package is the extra bonus you will need if you have never been to Japan and you are looking for the extra comfort and security of pre-arranged accommodation already included in your package.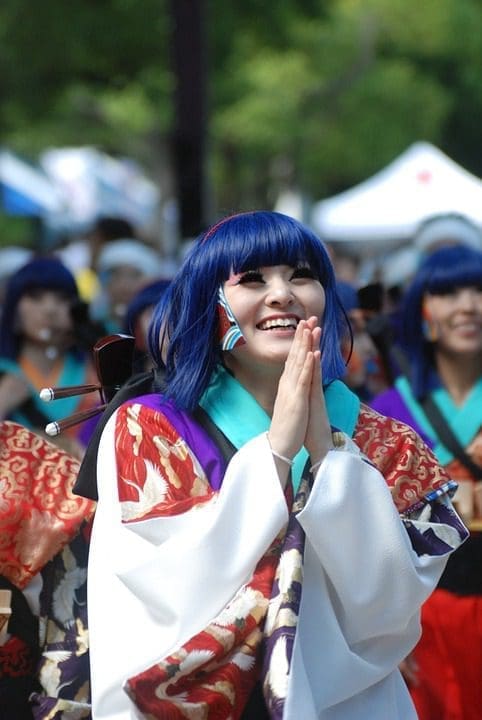 Optional Services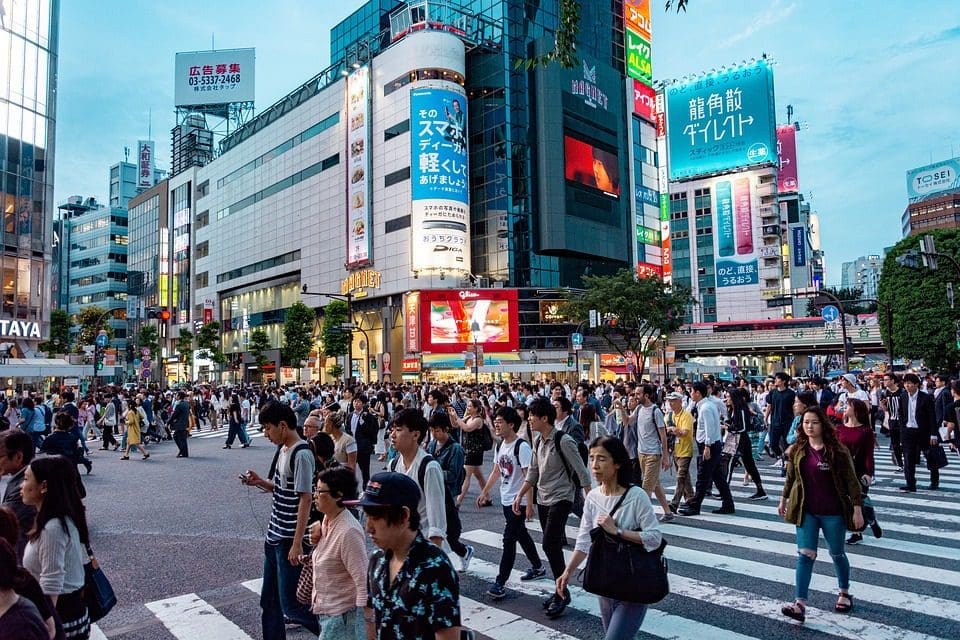 Arrival:
Japanese Language Lessons: 4 weeks $899
Job Guarantees ($250):
Traditional Ryokan Hotel
Japanese Farm
Ski Resort
Beach Resort
English Language School
NEW: Japan & Korea Combo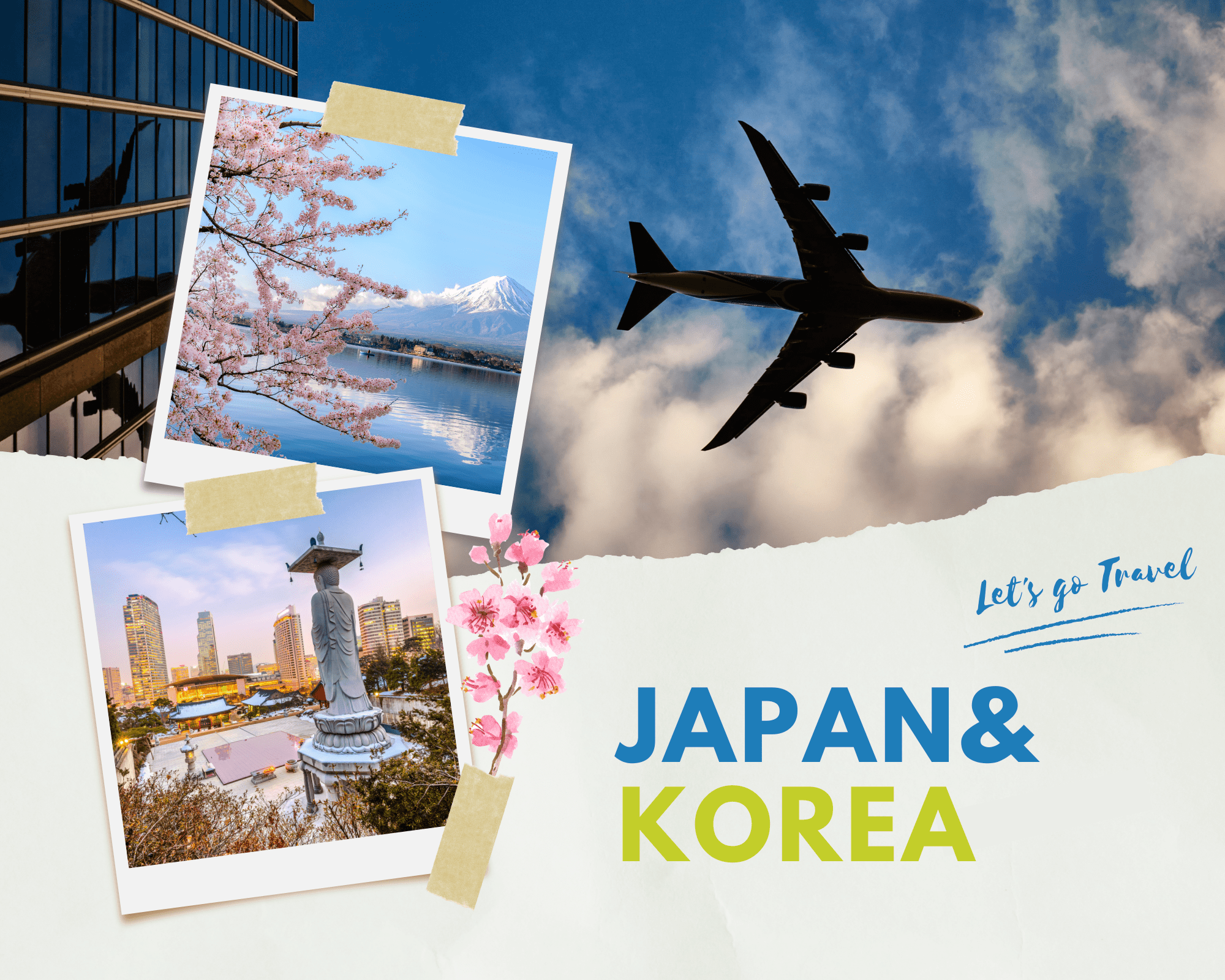 You can't decide if you want to spend your Working Holiday in Japan or Korea? No worries! With GO International's Combo Program you will be able to experience the best of both worlds and save $400 CAD on your program fees!
Step-by-step guide on how to apply for your Working Holiday visa and check if your application is complete
Working Holiday Visa application by our staff in Vancouver if you are a BC or Yukon resident
Personal support by our GO International travel experts prior to your departure
Personal assistance upon arrival (including residence registration, immigration office, bank account and mobile phone contract)
Local orientation about life in Tokyo and Japan
Daily postings of job vacancies (on weekdays)
Individual resume preparation for Japanese market and translation
Job counselling group session upon arrival and role-play of Japanese job interview
Walk-in support in Tokyo office (Mo-Fr during office hours), also via phone, email, LINE and on WhatsApp
24/7 emergency support
Bilingual contact person in Tokyo (English and Japanese)
Use of printer and PC in the office in Tokyo
What's not included:
Airfare and transport within Japan
Fees for visa application documents (Visa application is free of charge)
Personal Expenses
Travel Health Insurance (mandatory)
TO BE ELIGIBLE FOR THE PROGRAM:
You must be eligible for the Working-Holiday Visa for Canadian Citizens
For Job Guarantees: Most positions require a basic conversational level of Japanese.
TO BE ELIGIBLE FOR THE WORKING HOLIDAY VISA:
You must be a Canadian citizen with a valid CANADIAN PASSPORT (valid for at a minimum six months past the end date of the visit)
You must be between the ages of 18 and 30 years
You must be in good health
You must have a clear Police Record
You must provide proof of financial resources (minimum of $3,500 CAD)
You must submit all the documents necessary to support your visa request in person at a Japanese embassay/consulate.
You have not held a Working Holiday Visa for Japan before.
Note: Through the Working Holiday Visa, you are allowed to stay in Japan for 6 months. Once in Japan, you will be able to apply for another 6 month extension.
3 UNIQUE THINGS TO EXPERIENCE IN TOKYO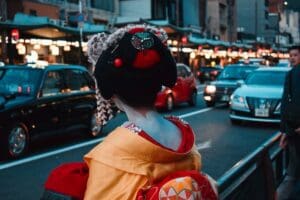 Tokyo is colorful, vibrant, and full of life and adventure. But it's not a typical world capital. During the orientation days at the start of your Working Holiday in Japan, discover Tokyo's must-do tourist attractions, such as the Imperial Palace, the Meiji Shrine and the Tokyo Skytree… However, there are also an abundance of strange and unique things to experience! Use the first days of your Work and Travel adventure to explore the fascinating melting pot that is Tokyo.
Venture out of your comfort zone and we guarantee you will have a lot of interesting stories to tell afterwards:
Hop-on Hop-off double-deckers are a fun way to explore any city from Sydney, over Auckland to Tokyo. But nothing beats a lightning-fast go-kart! Race around Tokyo in a custom-built go-kart, dressed up as your favorite superhero or video game character. As long as you have an International Driving Permit, you are ready to hit the roads!
You have always watched Japanese Samurai with a vivid fascination? Kembu is the traditional art of Japanese stage performances. Try on the typical clothes, learn how to handle a Japanese sword and experience the way of the Samurai yourself. The costume photoshoot will provide you with a really unique souvenir for home.
It comes to no surprise that Tokyo has claimed the title of reigning champion of weirdly themed cafés. There are animal cafés, where you can come in close contact with cats, reptiles, goats, hedgehogs, and even pet an owl. You trust inanimate objects more? Visit the Robot Restaurant! You love thrills? Dare yourself to a snack at the Dungeon, Vampire or Ninja Café. Other bizarre options include a Maid Café and Cuddles Café. You are in for a treat!