Working Holiday Visa
Visa
Working Holiday in New Zealand

It's time to travel to the land of Kiwis!
THE BASICS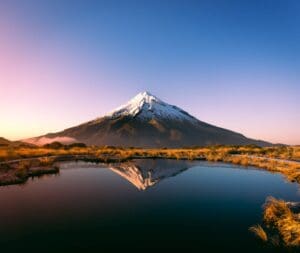 Whether you plan on becoming a city slicker in Auckland, a ski instructor on the powder slopes of Mount Olympus or a fruit picker on the South Island, however, let us help you get a running start on your Working Holiday adventure in New Zealand!
Even though people often compare New Zealand to Canada due to its similarly breathtaking nature and the friendliness of its people (affectionately called Kiwis), things are not quite the same in New Zealand.
This is your chance to explore New Zealand like a local while living and working abroad with GO International!
THE HIGHLIGHTS
You will be given step-by-step instructions on how to apply for a Working Holiday Visa (Furthermore, why spend hours trying to figure out how to apply when we've already done it for you?)
You will be provided with emergency support (so your parents won't have to lie awake at night worrying about you)
You will be provided with assistance for the whole duration of your stay from your GO International travel experts and a local partner organization. Imagine having a tour guide/program advisor at your disposal! ("When do I need to file my taxes? Where is the best place to eat sushi? How do I buy a car here?")
You will get a JOB FAST – we give you one-year access to hundreds of job leads and offer personal job assistance from friendly and experienced staff members.
You will be invited to join a detailed orientation on arrival and fun social activities with other backpackers. (Why search for your future roommate or travel buddy when you can meet them during your first week abroad?)
Get special discounts on travel and fun things to do (Whether you're the type that likes to fly by the seat of your pants or plan ahead – you can get great prices with us).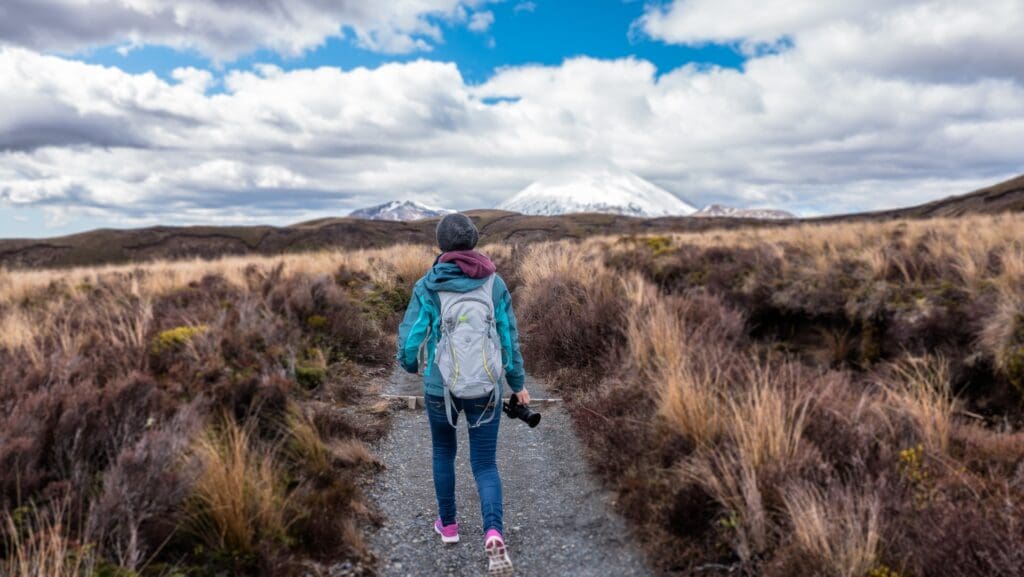 "AND THEN I REALIZED: ADVENTURES ARE THE BEST WAY TO LEARN."
Typical Jobs Available on a Working Holiday:
Hospitality (Restaurant, kitchen, bar, catering)
Retail
Farm Work (Wwoofing, fruit picking, harvest)
General Labour (Building, construction, landscaping, warehouse work, cleaning)
Delivery jobs
Child Care (Au Pair, tutoring)
Office Administration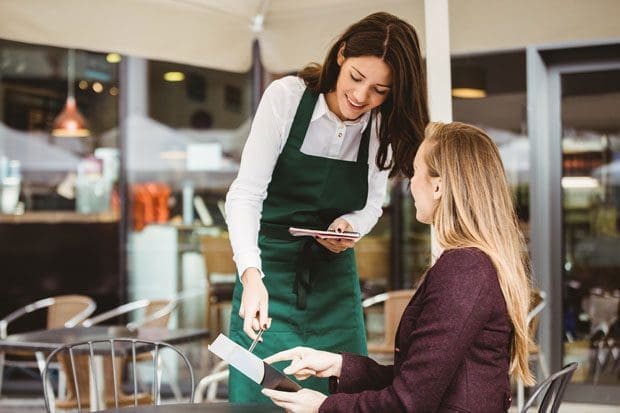 * The Working Holiday visa is an open work permit and allows you to apply for any job you are interested in and qualified for. Nevertheless, some employers might be reluctant to hire staff on a limited visa.
Assistance from GO International travel experts pre-departure, while on the program and after return to Canada
 Instructions on how to apply for the New Zealand Working Holiday visa
Access to Online Members Portal and Online Job Board 21 days before arrival
2 nights in a central hostel in Auckland (incl. breakfast and priority check-in)
Airport transfer to hostel
Detailed welcome orientation/information session
Free Auckland City Tour
NZ SIM Card and NZ Phone number included (Number sent out pre-departure)
23 months of job assistance and access to Online Job Board
23 months of multilingual assistance and office resources in Auckland
23 months full access to Auckland Travel Centre.
Toll-free 24/7 emergency hotline
FREE fax, photocopying and scanning
Registration for New Zealand IRD Number
Private mailbox in Auckland
Free internet access at office in Auckland
Assistance with opening a bank account
Access to discounted travel and hotel offers
What's not included:
Working Holiday Visa fee
Airfare and transport
Travel Insurance
Personal expenses
TO BE ELIGIBLE FOR THE PROGRAM:
You are a Canadian citizen residing in Canada

You have a valid Canadian passport

You must be between the ages of 18 and 35 (and must not turn 36 before New Zealand issues you your working holiday visa)

A clean police record

Intermediate or better working knowledge of English

Have never previously entered New Zealand on a Working Holiday Visa

A bank statement that certifies you have access to at least $4,200 NZD (ca. $3,700 CAD) in available funds

Medical insurance for the duration of your entire trip

Meet health and personal character requirements

You must not have any dependent children
Note: With the Working Holiday Visa, you are allowed to stay in New Zealand for either up to 12 months or 23 months. This package includes services for up to 23 months. If you apply for the visa for up to 23 months, you will have to provide a medical exam/x-ray during your visa application.
6 Unique Things to Experience in New Zealand:
TAMAKI MAORI VILLAGE – NORTH ISLAND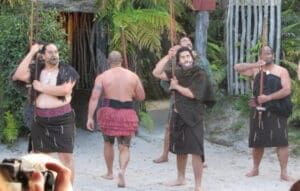 Ka Mate Ka Mate Ka Ora Ka Ora! Enjoy a wonderful evening of Hangi, History and Haka on this great night time tour of a traditional Maori village. You'll have the Haka in your head for ages afterwards!
---
TANDEM SKYDIVE – QUEENSTOWN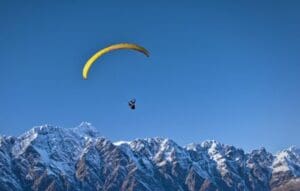 Tandem Skydive from 15000, 12000 or 9000 feet and freefall at 124kph over New Zealand's most scenic resort – Queenstown. Once the chute opens, you'll have time to marvel at the stunning mountain landscapes as you glide peacefully to the ground.
---
AJ HACKET BUNGY – QUEENSTOWN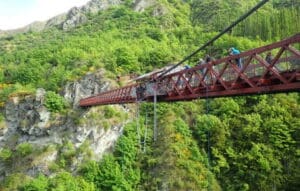 Where the bungy phenomenon all began and with the people who started it. Bungy options are available for every level of adrenaline junkie from the original 141ft Kawarau Bridge leap to the massive 439ft Nevis Highwire.
---
MILFORD SOUND – SOUTH ISLAND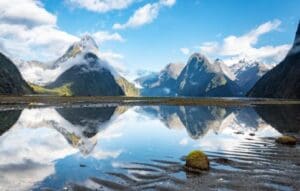 Milford Sound is a must see as it's tagged as the "most beautiful place in New Zealand" and the "eighth wonder of  the world." The Sound is actually a fjord surrounded by high rainforest-covered cliffs. Rainfall is some of the highest in the world and temporary waterfalls cascade up to 328 feet into the water. Watch out for seals, penguins and dolphins, who are regular visitors to the area.
---
WAITOMO GLOWORM CAVES – NORTH ISLAND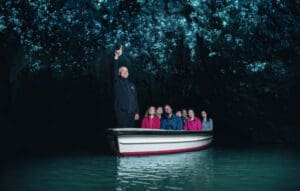 World renowned and a magnet for both local and overseas visitors, these caves occupy a high placing in the New Zealand vacation wish-list. The glow worm, Arachnocampa luminosa, is unique to New Zealand. Thousands of these tiny creatures radiate their unmistakable luminescent light while experts guide you through and inform you of their significance.
---
RANGITOTO ISLAND – NEAR AUCKLAND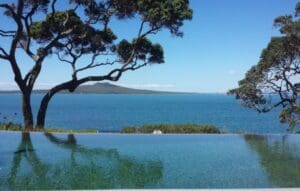 Rangitoto is Auckland's most iconic island, with its distinctive symmetrical cone and superb location just off the coast. Only a short scenic ferry ride across the harbour from downtown Auckland, the island is a favourite destination for hikers and day-trippers. Emerging unexpectedly from the sea some 600 years ago, it is the youngest and largest volcano in the Auckland volcanic field.