The Mountains are Calling -

Travel to Banff in the Canadian Rockies!
This program is so much more than just a volunteer experience!
The world is facing new and increasingly complex environmental, social and economic challenges that are making the conservation of nature more urgent and critical than ever before. To protect its finite and precious wilderness and wildlife, the world needs more leaders who can lead by example, inspire others and launch and manage more sustainable conservation initiatives.
Moreover, this program aims to create new conservation leaders, inspiring them to make an impact, and giving participants the experience of a lifetime!
Why Banff National Park?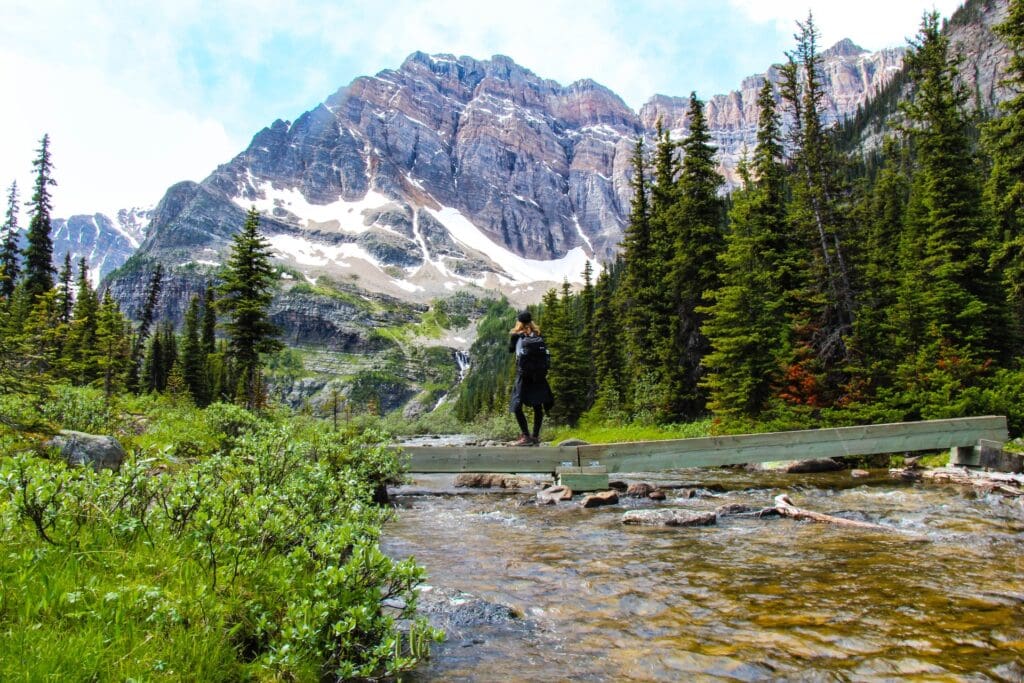 Banff National Park is the perfect setting for fun, hands-on learning and giving back to Canada's flagship national park. It experiences the social and environmental impacts of "overtourism" and volunteers are involved in monitoring, measuring and mitigating the impacts of 4.3 million visitors on the delicate mountain ecosystem with iconic wildlife such as grizzly bears, wolves and cougars.
The park has led the way in "ecological integrity" in the world, and participants in this program get to experience and learn about this first-hand while honing their observational, critical thinking, outdoor and leadership skills.
PARKS CANADA: A COMMUNITY THAT STRIVES TO LEAD, INSPIRE, TRAIN AND GUIDE
Volunteers will have the opportunity to meet and collaborate with a wide variety of Parks Canada staff from every department, including Visitor Experience, Resource Conservation, Heritage Programs, Trades, and Assets, among others. Additionally, they will interact with local park volunteers (Park Stewards) and other dedicated volunteer groups such as youth groups, corporate groups, and outdoor clubs. An experienced Parks Canada summer student staff will expertly guide you through your daily volunteer activities and leadership process as the group leader. Notably, the group leader is a graduate of the esteemed Ecotourism and Outdoor Leadership program, ensuring a rewarding and knowledgeable experience for all participants.
Volunteer Activities
Hike and report on trail conditions, interact with visitors, observe and report on park infractions, wildlife sightings.
Be on patrol at day-use areas and viewpoints and interact with visitors from all over the world.
Maintain the wildlife fence.
Assist on environmental science, research and monitoring projects
Help with restoration projects including removal of invasive species, clean ups, native plantings
Participate in and help out at special events, cultural heritage programming, indigenous ceremonies, and social science and help with responsible promotions through use of social media.
Other special projects, as needed, include: fingerboard and signage building, painting picnic tables.
Leadership Training
The group leader will guide volunteers throughout the four weeks on their leadership development including but not limited to:
Week 1 – Explore leadership theories, share areas of interest in conservation work and personal goals and generate project ideas (facilitated by Tina Barzo, Banff National Park's Leader of Volunteer Engagement, who is also a recent graduate of a Masters of Arts in Leadership)
Week 2 – Connect, commit and start personal goals and project ideas
Week 3 – Put it all into practice and grow / broaden personal goals, conservation work and leadership skills
Week 4 – Creatively present to the group the result and the plan to continue
ONLINE COURSE IN CONSERVATION LEADERSHIP
By participating in this valuable course, you will not only learn about current conservation efforts at Banff National Park directly from the source, but also come up with your own ideas on how to tackle environmental problems. Additionally, through group discussions and weekly assignments, you will develop a project, which will hopefully help the park with a specific conversation challenge they are facing.
Furthermore, the course will be held online, pre-arrival to Canada. Projects can be research-based, knowledge-gathering, build on previous projects, and ideally should have in-field components. Moreover, projects will also improve participants' understanding of and involvement in conservation in Banff National Park.
The course consists of a series of modules that include self-directed group work and online research. The minimum time commitment is at least 1-2 hours per week, but we always encourage you to do more, for example, by participating in the online forum or further developing your project.
Learning Outcomes
By participating in this valuable course in Conservation Leadership, you will…
Receive a Certificate in Conservation Leadership
Be prepared well for your volunteer program in the parks (e.g. through additional information on conservation leadership)
Find out more about conservation efforts and challenges in Banff National Park
Design, develop and advance your own conservation project
Join interesting discussions regarding former and current conservation efforts, as well as your peers' projects
Foster your intercultural communication, team-building and leadership skills by working in groups
ACCOMMODATION
Our Banff volunteers have the amazing opportunity to stay at HI Banff Alpine Centre (3 weeks) and at HI Castle Mountain (1 week) for a heavily discounted price thanks to HI Canada. Furthermore, despite it being their high season, HI Canada is supporting Parks Canada by sponsoring the GO International Volunteer Program to allow more internationals to take part in the 4-week program in Banff National Park.
Volunteers share a 6-bed dorm-style room with spacious and lockable storage in each room (all linen included). In addition, they will have access to laundry facilities. They will be responsible for purchasing their own food and cooking their own meals at the accommodation using the fully equipped kitchen and large dining area. Moreover, they can also eat at the on-site bar/restaurant and make use of the large common room and the free Wi-Fi.
Visit https://hihostels.ca/en for more information.
Sponsored by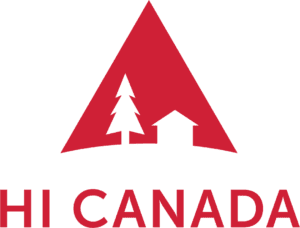 Start Dates 2023
"This amazing leadership and volunteer certificate program is set in Banff National Park, in the heart of the Canadian Rockies UNESCO World Heritage Site.
While on this epic adventure, you will have fun, challenge yourself mentally and physically, learn about current conservation challenges, practice and develop leadership skills, gain international work experience and first-hand, behind-the-scenes knowledge of Canada's conservation strategies and park operations while you contribute to conservation in Canada's busiest national park.
Your actions will protect Canada's iconic wildlife and their natural habitat. You will also develop leadership, life, and communication skills that you can take with you and apply for the rest of your life."
– Tina Barzo, Leader of Volunteer Engagement, Banff National Park.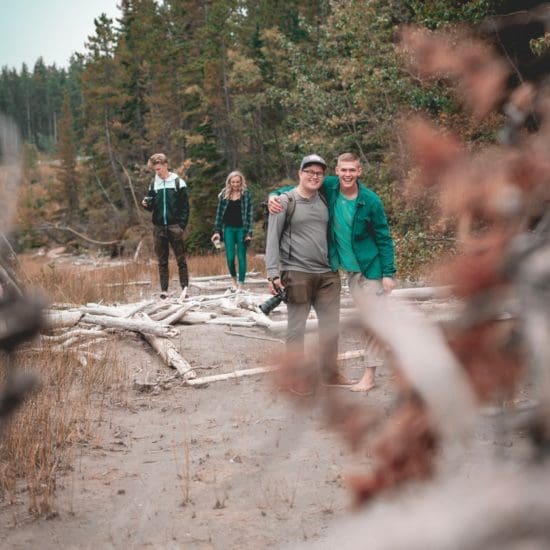 Volunteer Placement for 4 weeks in Banff National Park
3-week accommodation at HI Banff Alpine Centre + 1-week accommodation at HI Castle Mountain (exclusive offer for GO International participants at $1,000 CAD + GST for 4 weeks)
Living and Working in Canada orientation (optional)
A welcome package (e.g. Volunteer Handbook, articles on park wildlife, etc.)
1 day orientation and training in Banff, AB
Free Welcome Drink from HI Banff Alpine Centre at The Storm Cellar Pub
Option to receive Banff & Lake Louise Ambassador Pass for tons of discounts in the area (valued up to $1,400 CAD!)
Certificate in Conservation Leadership online course (tbc for 2023)
Support from the GO International Volunteer Team Leader in Vancouver while on your project
Emergency Contact number
What's not included:
Airfare and transport to Banff
Visa Fees
Medical insurance
Meals during the program
Hiking equipment (e.g. hiking shoes, day backpack…)
TO BE ELIGIBLE FOR THE PROGRAM:
Canadian and international volunteers welcome!
Minimum age required: 18 years
You have to be eligible to receive a tourist visa or Electronic Travel Authorization (eTA)
Be open-minded, flexible, and self-motivated
Have good judgment; can be depended upon to work with the public in a positive manner and to behave in a safe manner, on and off duty
Strong ability to work independently and as part of a team
Good observation skills, basic map-reading ability, intermediate hiking skills and knowledge
Have at least low intermediate English skills (you can take English classes beforehand if you are not there yet)
You will be required to fill out a medical form and disclose any pre-existing injuries or health issues
* Please note that we are not able to provide a Letter of Support for your visa application to Canada. You must be able and eligible to get a visa on your own.
BANFF NATIONAL PARK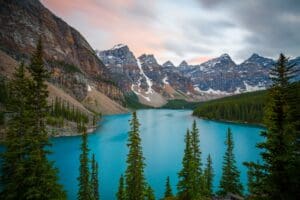 Banff National Park is famous for its brightly colored lakes, majestic mountains and endless outdoor adventures. As Canada's first national park and the world's third, it has a rich heritage as one of the world's most awe-inspiring mountain destinations.
What makes Banff National Park so special is its easy access and close proximity to the vast unspoiled wilderness of the Canadian Rockies. The park spans 6,641 square kilometres (2,564 square miles) of mountainous terrain, packed with spectacularly scenic valleys, peaks, glaciers, forests, meadows and rivers.
The bustling town of Banff and hamlet of Lake Louise are uniquely located in the National Park. You feel truly immersed in the mountains and close to nature when you visit Banff & Lake Louise.
– Banff and Lake Louise Tourism