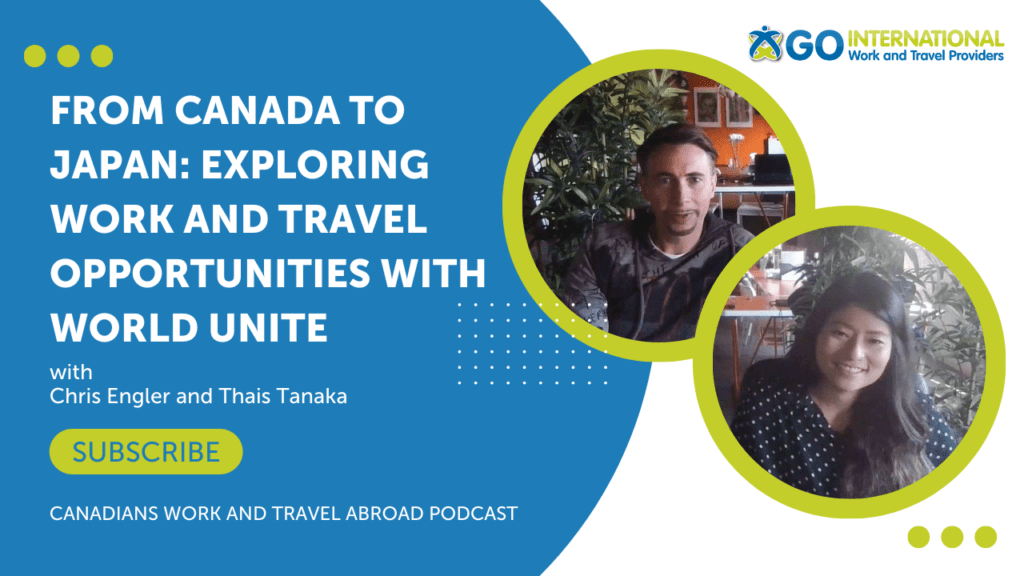 In this podcast, the founder and CEO of World Unite!, Chris, and program coordinator, Thais, talk about the organization's educational travel programs, including their working holiday program in Japan.
World Unite! offers support to international travelers, providing them with visa guidance, online materials, airport pickups, job counseling sessions, luggage storage, and more. The organization also offers internships, volunteering programs, and language programs.
The working holiday program for travelers from around the world allows them to work in Japan while they travel. Participants receive support in finding jobs, including a one-on-one session to optimize their resumes and direct contact with employers that regularly hire foreigners. Canadian participants typically find jobs in hospitality, such as restaurants, hotels, and resorts, as well as jobs on farms and in teaching English as a Second language.
If you're interested in learning more about World Unite! and their work and travel programs, be sure to check out the full episode on our podcast platform. You'll hear firsthand from Chris and Thais about the various programs they offer and the services they provide to international travelers looking to experience Japan in a unique way.
Don't miss out on this opportunity to gain valuable insights and information about working and traveling abroad. Head over to our podcast platform now to listen to the full episode.
Listen to the full podcast episode below or watch it on our YouTube channel: