Are you the adventurous type looking to gain a unique experience while abroad? Look no further than Australia! With its stunning landscapes, vibrant culture and incredible wildlife, it is one of the best and most popular destinations for a memorable working holiday!
Australia is especially enticing for those with a Working Holiday visa. Minimum wage in Australia is quite high compared to Canada, meaning you get good value for your money when traveling here on a working holiday. From delicious food options to affordable accommodation and transport – it's possible to have an amazing time in Australia without breaking the bank! The best thing about Australia on a working holiday is the freedom you get. You can travel to any part of the country and work as much or as little as you want.
This combination makes it easy to see why young Canadians are increasingly making the most of their Working Holiday visa by choosing Australia for their work abroad year. So, if you're looking for an adventure filled with exciting activities and unique experiences at an affordable cost, why not consider changing your scenery Down Under?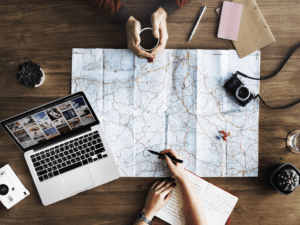 Are you looking for an amazing adventure abroad? Want to experience a new culture, make lifelong friends and earn money while doing it? A working holiday in Australia could be the perfect opportunity for you!
Australia offers an open work permit through their Working Holiday program. This program allows Canadians aged between 18-35 years to visit Australia and work there for up to 12 months. Getting a working holiday visa can open up many opportunities – from picking fruit on farms or waiting tables in buzzing cafés, to working beachside! Plus, Australian wages are amongst some of the highest in the world — so you can save money for your return home.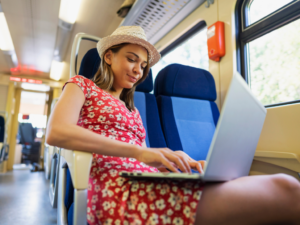 And don't forget about all the tax benefits too!
Are you a Canadian citizen looking for an exciting adventure? Have you ever dreamed of exploring the far-flung corners of Australia and experiencing all its unique cultural offerings?
You can realize your dreams with a Working Holiday visa! This is a 12-month visa that allows Canadians to live, work and travel in Australia. With this visa, you will have access to some amazing experiences, such as visiting some of the country's most iconic sites or learning about the Aboriginal culture. You can also enjoy amazing food and learn new skills while taking on casual jobs. The working holiday visa is a great way to meet people and experience a new culture in Australia.
From exploring pristine beaches, hiking through rainforests or simply trying all the different cuisines on offer – there are countless ways to experience Australia while working here.
With its stunning beaches, diverse wildlife, fascinating culture and plenty of job opportunities for its visitors, it's no wonder that Australia is one of the most popular Working Holiday destinations worldwide!
What makes this opportunity even more exciting is that getting a Work and Holiday Visa in Australia means more than just an awesome vacation – it's an adventure full of career growth potential and cultural exploration!
From the lush rainforests of Queensland to the unspoiled beaches of Northern Territory, there's an endless array of outdoor activities available. Hike through rugged terrain, explore crystal-clear rivers and creeks, or take a diving expedition off the coast – all while immersing yourself in Australian culture. With so many incredible places to visit and things to do, your working holiday will be one that you'll never forget!
In conclusion, working in Australia is a great opportunity as it provides an international experience, excellent working conditions, and the potential to build a prosperous future. It can give you the chance to build your soft skills and cultural understanding while gaining valuable work experience. Additionally, it provides significant financial benefits that can be used to invest in your future. As such, if you are considering a move to Australia for work then it makes sense to take advantage of the opportunities available as part of the Working Holiday scheme.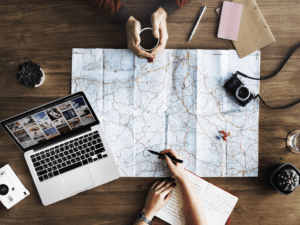 Interested in changing your life by working overseas? There are so many opportunities around the world to fulfill your dream. Work in a restaurant in the UK, became a surf instructor in Australia or teach English in Japan. You'll be so glad you did! To learn more about how easy it is to get the ball rolling on working abroad, visit our Work & Travel Programs.