Every twenty-something dreams of seeing the world during their university years. With its beautiful beaches, unreal outback, and unique wildlife (and yes, the common language too), I thought Australia was the perfect first travel destination for a Canadian like me. At the same time, I wondered how it would be possible to live out my world travel dreams on a student budget and not dig a hole into your savings. After a summer in Sydney, I can tell you that affordable travel in the land down under is not only a possibility for an undergrad, but a reality.
When it comes to thinking about travel, the biggest huddle is funding your trip. I worried that I would be a culprit of overspending and accumulating mountains of debt that would prevent me from enjoying myself. Thanks to Go International's Work Holiday Australia program, I was able to have an amazing international work and travel experience. With a working holiday visa, I gained valuable global work experience and earned an income to support my Australian adventures.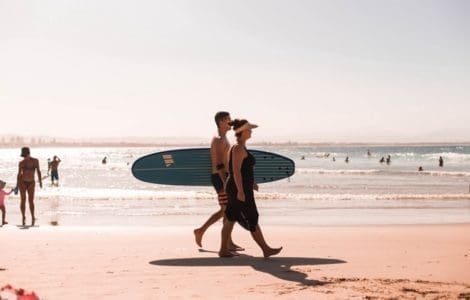 Going on a working holiday is easier than you think!
For Canadians, the age range of eligibility for the Australian working holiday visa is 18 to 35. This is a generous window inclusive of all students and young adults interested in the working holiday program. Even more, the visa does not have tight restrictions on where you can work or what type of job you can do.
Instead of navigating the whole visa application process on my own, Go International assisted me in taking care of the administrative paperwork and other logistics. They know all the ins and outs of the process, helping me to understand what I needed to do and even alerting me of details I didn't know about. For example, I would have never thought to register for a tax file number (TFN) as a worker in Australia. This would have been a disaster had I not had their expertise and guidance on my side! I was off to a smooth start and was better prepared to start thinking about what I wanted out of my experience to work, live, and travel in Australia.
I was skeptical at first, by my stress over tapping into a job market I knew nothing about outweighed my doubts. As part of their job placement services, the team at Go International took the time to get to know me and what I was looking for in potential job opportunities. From there, they helped me find and apply for positions that fit my skills and interest. Within two weeks of my arrival, I had started my new job as a guide at a four-star hotel in the heart of Sydney. That's WAY sooner than I would have experienced if I hadn't had access to Go International and their network of contacts within the tourism and hospitality industry.
Securing you with employment is just the first way that Go International sets their clients up for working holiday success. From providing 24/7 emergency support to giving restaurant recommendations approved by locals, they go the extra mile in helping you navigate daily life in a foreign country where you know next to nothing and nobody at all.
When it came time to find a place to stay in Sydney, I was completely lost. Go International came to my rescue and helped me find accommodation based on the neighbourhood I would be working in and my desired budget for an apartment rental. From their advising, I was able to find shared housing in an ideal location with like-minded and respectful roommates.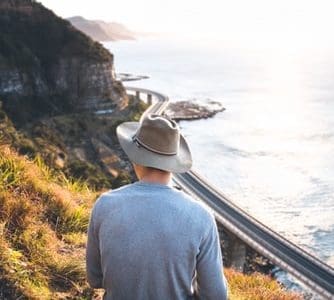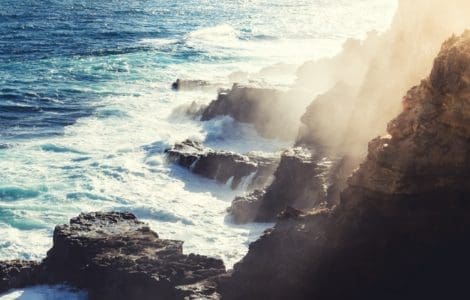 Hanging loose in good Aussie company
One of the highlights of my working holiday happened right off the bat at Go International's orientation session with other members of my program cohort. Both informative and interactive, these sessions were an opportunity to meet and connect with other people travelling the same way. As a result, we had a built-in support network during our time in Australia. In fact, the three roommates I shared a house with in Sydney were new friends I had met during orientation!
Within Go International's community of expats, I met life-long friends from around the world. I stretched my multicultural outlook and experiences within their company. Now, I'll always have travel buddies and tour guides and a couch to crash on when the travel bug bites again!
What I looked forward to the most during my working holiday was the chance to immerse myself in a whole new culture. It was a great opportunity to have new experiences in a land known for its sunshine, beach culture, and relaxed lifestyle.
I took full advantage of my days off by going on adventures with my new friends. Together, we sampled Australia's music scene within Sydney's bustling nightlife and embarked on a scenic coastal road trip along the Great Ocean Road during an extended weekend in Melbourne. Whether diving the Great Barrier Reef during a day in Queensland or seeing native creatures roam on Kangaroo Road, there's no shortage of travel excursions to partake in during the holiday portion of your Australian working holiday. What's even better is that with Go International, you have access to discounts on travel and other recreational activities for you and your mates to take advantage of when planning your next getaway.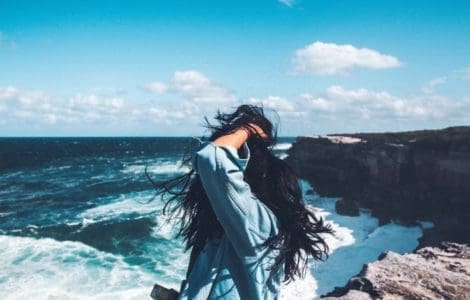 How has life changed since coming back home?
As much as I wanted to extend my stay to the one year allotment of the working visa and do another work term in Australia, I made the choice to return to Vancouver. That said, the rewards I gained in those six months had a positive impact on all areas of my life back home. Through the working holiday program, I made enough money to live on and to explore on.
I saw the best of Australia and learned valuable skills that will help me in my career and life. With the international experience I gained during my time in Australia, I finished my final semester of my undergraduate degree with renewed drive and confidence. The experience also gave me a competitive edge in the job market. By demonstrating my willingness to get out of my comfort zone and take risks, I was a viable job candidate to employers. This led to me accepting a job within a tourism organization in Vancouver. In fact, the company also has business ties to my second home of Australia.
I couldn't have experienced any of this within the help of Go International. Through the personal investment they give to their clients, I felt empowered to explore and to make the most of my Australian experience. In a year from now, I would love to go take on my next adventure through Go International again for their Work and Travel Program in New Zealand. I hope this absolves any doubts you had about going abroad.
Give it a try, mates!
Cheers, Elizabeth