Sound too good to be true? It may be easier than you think!
The words paid and travel never seem to go together, but we're opening the vault to show you how you can do both, successfully. When you graduate from University, there's pressure to get a job that will pay the bills (if you haven't figured that out already). Summer is in full swing, and your parents aren't listening to your excuses any longer.  Panic is likely setting it, but that doesn't mean you're destined to sit at a tedious desk job in Canada for the next year.  If you're looking for something different, there are other options. One of them is to take those two words that most don't think match- paid and travel- and put them together.
Get paid to travel? Yes, please.
So, how can you really do that? While leaving everything behind and traveling to a beautiful new country seems fantastic, it also probably feels overwhelming. Believe it or not, programs exist all over the world to help you work abroad. Companies are always looking for young professionals to pack their bags, apply for a job, and head overseas to work for them. In other words, they're on the lookout for someone like you.
The question is, are you up for it?
Companies want to hire recent graduates that are risk-takers, adventurous, and not afraid to step out of their comfort zone. And if you're not ready to settle down at a job in your field quite yet, that's okay. Positions overseas range from administrative work in New Zealand to serving at a pub in the UK. You can teach in France or work at a resort in Australia. No matter your degree or desires, there's a position for you.
Does your dream of getting paid to travel internationally feel more realistic now? It should.
You can easily make a living while working in countries like Australia, Germany, New Zealand, and all over the UK. And while you're there, why not take time to explore other parts of the world? Money worries won't always be on your mind because you'll be working and earning a consistent income. Travel on your off days, if you choose, and still have funds in your bank account when you return.
When a young professional talks about working abroad, the first question is, "where do I even start?". Sure, it all sounds fun and glamorous, but what does it take to make working across the world possible? Luckily, there are companies such as GO International that exist to help you plan.
Experts are available to make sure all legal documents are correctly filled out and filed, job placements are secure, and living arrangements are set. And those are just a few of responsibilities they'll take care of for you. There's nothing like having a personal guide to let you know the ins and outs of working internationally (and help you get there).
Those who go through a professional program tend to get better jobs overseas and save significant money during the planning and travel process. They leave Canada with a sense of confidence and community.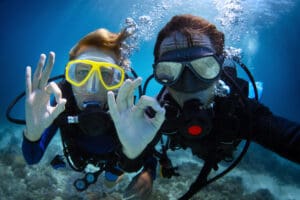 If moving away from Canada for a year sounds intriguing, and you're ready to make some money doing a job you love, learn more about Go International's process, programs, and expertise. As a designated Recognized Organization of the Government of Canada's International Experience Canada (IEC) program, you'll be in excellent hands throughout the entire process. From advice to making your parents feel better about having you overseas for a year, the support GO International provides is priceless. Helping you find a job, a place to live, and connecting you with the right people is why the program exists.
Now, it's up to you to take the next step. Start soul searching and thinking about where you want to live and then visit GO International to see all the ways they can help you. Finally, choose to say "yes" to an incredible opportunity. Just think -you could be living and working abroad a year from now!