Are you a recent graduate with a thirst for adventure and a desire to explore the world? Imagine combining your love for travel with a unique working holiday in Scotland. Meet Miranda, a recent university graduate who embarked on an unforgettable journey with our UK Holiday Resort Program.
In this blog post, we will delve into Miranda's story and discover how our partner organization in Scotland provided her with an incredible opportunity to not just visit, but truly live in Scotland, opening doors to personal growth, cultural immersion, and valuable job experience.
1. A Perfect Fit for a First Solo Travel Journey: Miranda's Experience
"I recently graduated from university and was looking for a short-term experience in another country," Miranda shares. "I have always loved traveling but had never experienced living outside of my home city, much less another country. GO International's partner organization in Scotland was a perfect fit for what I was looking for. It has allowed me to experience life in another country without needing to worry about finding room and board. It is my first solo travel journey and has been a valuable learning experience."
2. Unveiling the Essence of Scottish Culture: Miranda's Immersive Journey at Dalguise, Scotland
Miranda's choice of the partner organization in Scotland's center in Dalguise, proved to be a serendipitous one. Scotland, with its rugged landscapes and historic buildings, provided a picturesque backdrop for her new adventure. While visiting a place can offer glimpses of its charm, living there unravels the true essence of its culture. Miranda found herself immersed in the local life, breathing in the Scottish air, and discovering the hidden treasures that only residents have the privilege of experiencing.
One of the biggest benefits of working holidaymakers is the opportunity to meet new people. Workplaces can be a great place to socialise and make new friends. Many employers also offer training and development opportunities, which can be valuable for career advancement.
"Scotland is beautiful, and I have spent many of my days off traveling around the stunning scenery and historic buildings.  But what truly made this experience remarkable was the sense of community within the center itself. A diverse group of people live and work here, and there are plenty of opportunities to get to know them. Spontaneous fun activities like karaoke and game nights became a regular occurrence, fostering friendships and creating memories. And the center also organized special events to bring everyone together, like the unforgettable Ceilidh, where I got to experience the joy and energy of Scottish culture firsthand."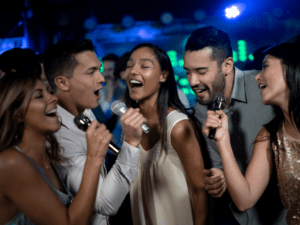 Living in Dalguise not only satisfied Miranda's wanderlust but also provided her with valuable job experience. Our local team's program offered her the chance to develop essential skills that will shape her future endeavors. From effective communication to teamwork and problem-solving, Miranda embraced each challenge with enthusiasm, gaining practical experience in a supportive and nurturing environment.
3. Empowering Growth through Adventure: Miranda's Journey of Skill Development
As Miranda reflects on her time in Scotland, she can't help but feel grateful for the opportunities that our local team has provided. "This journey has been so much more than I could have ever imagined. It has allowed me to grow personally, explore a beautiful country, and make lifelong friends. The memories and experiences I gained will forever hold a special place in my heart. And the job experience I acquired along the way has given me a strong foundation for my future career."
Miranda's story is a testament to the transformative power of living in another country and immersing oneself in its culture. Through her working holiday in Scotland, she not only satisfied her wanderlust but also gained invaluable personal and professional growth.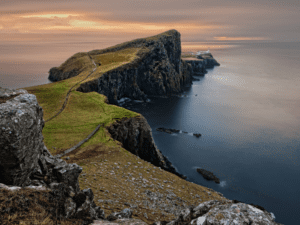 If you're considering embarking on a working holiday, a reputable work and travel provider like GO International can help make the process much smoother. GO International offers a wide range of working holiday programs and support services to ensure that you have the best possible experience. From securing employment to providing accommodation and local support, GO International takes the stress out of working abroad, allowing you to focus on making memories and having fun. So why not take the leap and explore the world on a working holiday with GO International? Your next adventure awaits!